Taoiseach Dr Garret FitzGerald officially opens the new Dublin Rapid Transit rail service, Dart.
The Taoiseach, accompanied by CIE Inspector Tommy Lawlor, took control of one of the green electric trains on a journey to Dun Laoghaire. Dr FitzGerald praised the new service which had already been in operation for a number of months.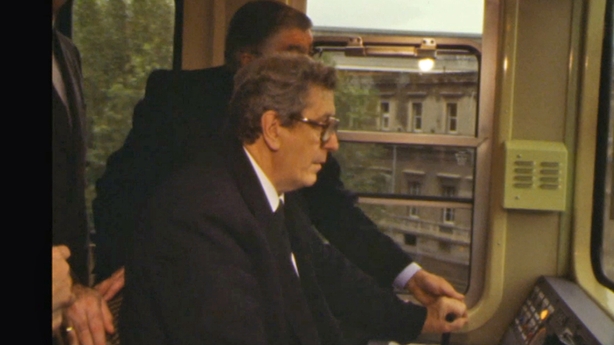 Taoiseach Dr Garret FitzGerald drives the dart (1984)
Dr FitzGerald also announced that the necessary legislation for the establishment of the new Dublin Transport Authority would be introduced shortly. By early next year, there would be a single body responsible for the administration of transport in the Dublin area.
It will be their job to advise on the whole transport environment in the Dublin area.
An RTÉ News report broadcast on 22 October 1984. The reporter is Charlie Bird.