The annual Goffs Bloodstock Sales at the Royal Dublin Society.
If you are looking to buy a racehorse then Goffs Sale Ring is the place to be. In 1887, Robert J Goff an auctioneer from Newbridge held his first sale of horses at the RDS grounds in Ballsbridge, Dublin. Now buyers travel from all over the world. Many well known winners from the world of horse racing have been purchased at a Goffs auction.
How would you like a good bargain in a racehorse?
Horses are paraded in a general viewing ring for twenty minutes before they enter the sales ring.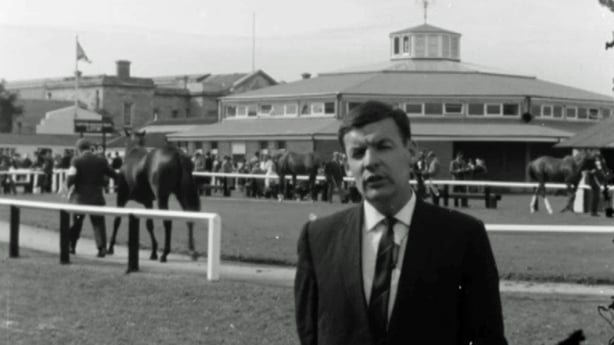 Reporter Michael Viney at the RDS in 1964
A 'Newsbeat' report broadcast on 22 September 1964. The reporter is Michael Viney.