An exhibition of modern Irish art held at a former tennis club challenges traditional ideas of sculpture.
The old Fitzwilliam Tennis Club at Wilton Place in Dublin hosts exhibits that are quite different from the conventional notion of what constitutes sculpture.
'Super Target' by Sligo born artist David Clifford is one of the main attractions. He uses a sling to take pot shots at bags of various coloured paints which when burst spray over the sacks below.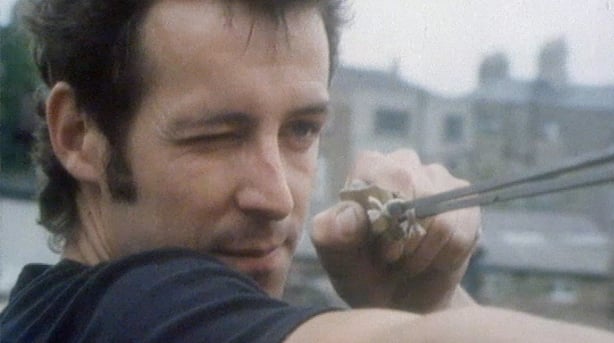 Sligo Artist David Clifford (1979)
Brian King's exhibit displays two lumps of ice with sods of turf on top. The piece started out as four blocks of ice but two have now melted. In the next few days, there will be nothing left with the sods of turf back where they originated from. For Brian, this piece is about time and impermanence.
They're sculpture as far as I'm concerned.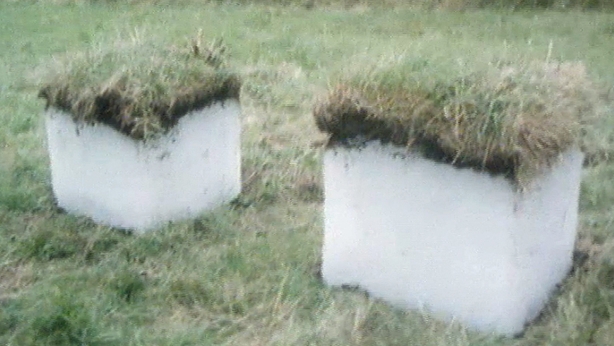 Ice Sculpture by Brian King (1979)
Another piece titled 'Tennis' by artist Alastair MacLennan from Scotland depicts a mysterious Beckett-like character wrapped in muslin and draped with tennis balls. When quizzed about what he is supposed to be he responds,
I'm simply here.
An RTÉ News report broadcast on 19 August 1979. The reporter is Michael Walsh.