The sun shines and temperatures soar for the Galway street festival marking five hundred years of the city.
Perfect weather for a festival in Galway, which according to the Met Office is enjoying the hottest temperatures across Europe.
Galway Mayor Michael Leahy opened the Quay Street and High Street Festival. This is the first in a series of festivals to celebrate the Galway quincentenary.
Quay Street and High Street are the settings for a wide variety of entertainment.
The streets have been pedestrianised for the duration of the event and admission is free.
The festival is in full swing with street games for children, music, poetry, and an array of street stalls.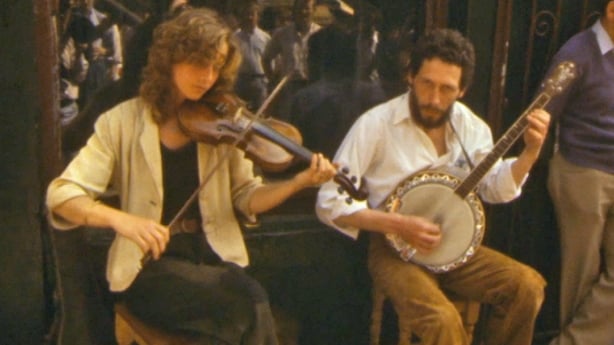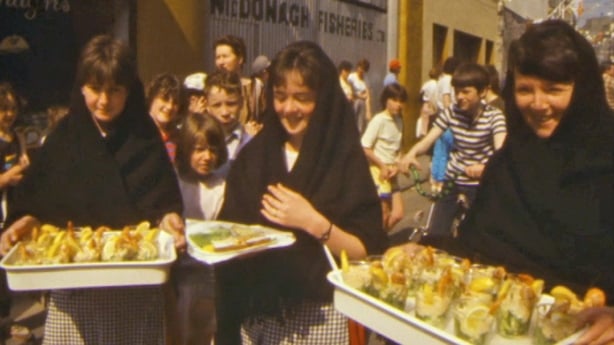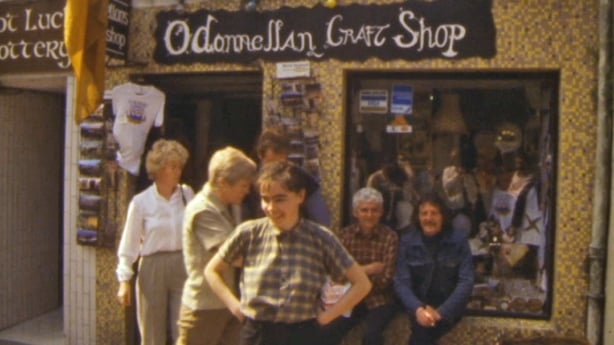 Galway Street Festival (1984)
Jazz musician Louis Stewart will provide the night time entertainment at an open air concert. Among the other events planned for the week are a boxing tournament and lectures on folklore and folk songs.
There is a great sense of tradition amongst the shopkeepers of both streets from the care taken in preserving shop fronts.
At night the festival atmosphere is felt across the city's public houses.
Pubs are more packed than Croke Park on All Ireland day.
An RTÉ News report broadcast on 27 April 1984. The reporter is Tommie Gorman.