Tánaiste Dick Spring opens a new library service headquarters in Tralee, County Kerry.
The new headquarters which cost £1 million to build should mean a better library service for County Kerry.
Serving a population of 140,000 people, Tánaiste Dick Spring Spring said that he hoped people would make full use of the service and that
Reading was still a real alternative even in the age of television and computer games.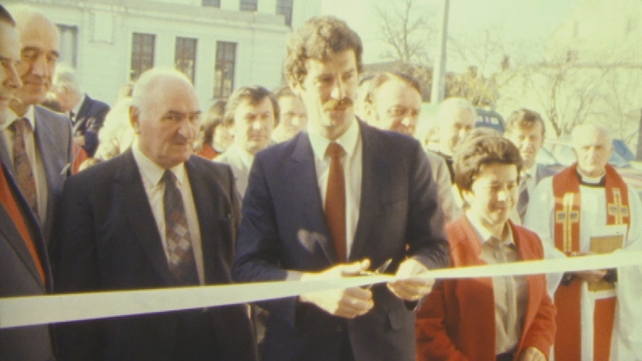 Tánaiste Dick Spring at the official opening of Kerry County Library in Tralee (1983)
Along with thirty thousand books, the new library also has a cassette and record lending section, as well as an archives section and an area for lectures, exhibitions and film screenings. The mobile library, schools and hospitals in the region will also obtain their books through the new building.
It could develop into a real centre of artistic and cultural activity.
An RTÉ News report broadcast on 15 November 1983. The reporter is Alasdair Jackson.