The story of the nativity is put to music and takes to the stage at the Cork Opera House in 1980.
''Rock Nativity' stars a host of Irish talent including Johnny Logan as Joseph and Deirdre White as the Virgin Mary. The production was billed in the RTÉ Guide as
A contemporary musical version of the greatest story ever told - that of the birth of Christ.
The excerpt presented here shows the opening sequence to the show.
RTÉ Television's 'Rock Nativity' was recorded in October 1980. Written by David Wood and with music by Jackie Trent and Tony Hatch, the programme was broadcast on Christmas Eve in 1980.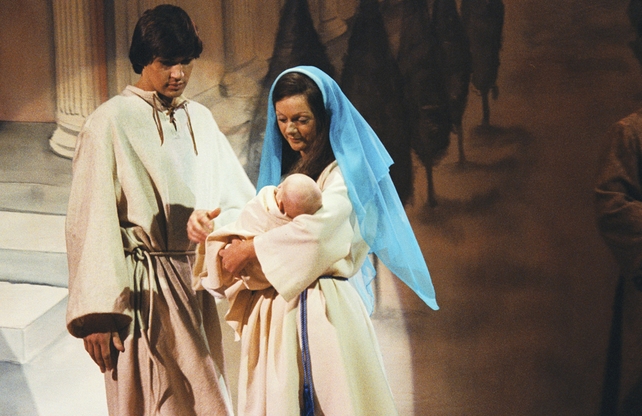 Seán Sherrard (Johnny Logan) and Deirdre White as Joseph and Mary in Rock Nativity (1980)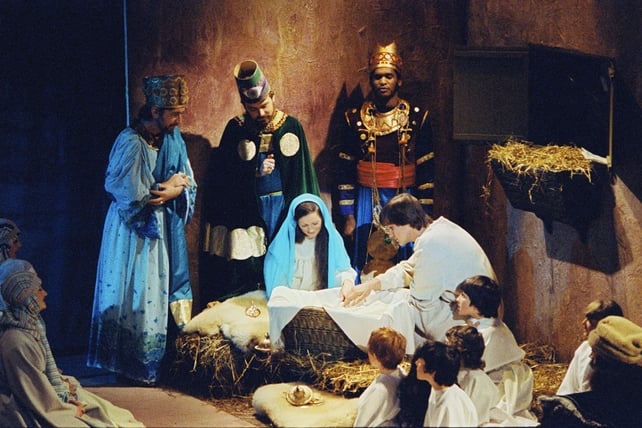 Rock Nativity - scene depicting the birth of Jesus (1980)