Edition 60 of Century Ireland is out on 12 August 2015 with all the news from 100 years ago.
The main stories include:
Irish Mail Train Disaster
Nine people die when the Irish mail train crashed near Rugby in the English midlands.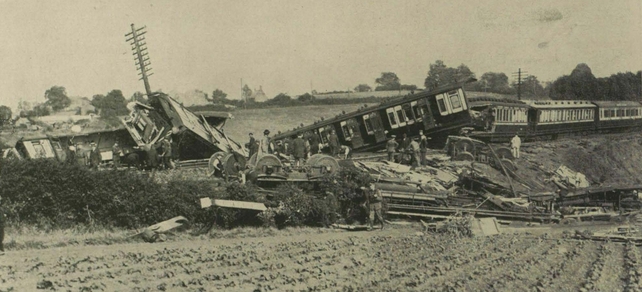 Carnage at Suvla Bay
Beach landings result in enormous loss of life.

Fifty Die as Another Passenger Ship Sinks off Cork
Up to fifty people drown after the White Star liner 'Arabic' was sunk by a torpedo from a German submarine this morning.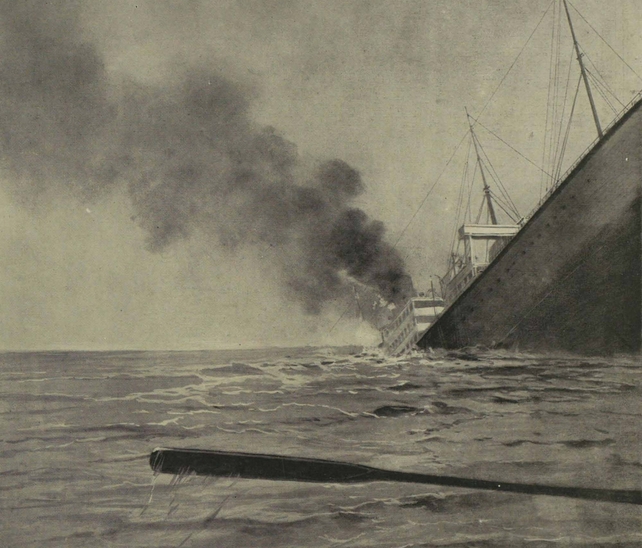 Lord Lieutenant: 'Irish Race Loyal to Empire'
The Lord Lieutenant of Ireland uses a visit to Cork to laud the 'new ties' created between Ireland and England
Additional stories include:
Lunacy in Ireland on the Rise
The number of cases of lunacy in Ireland increased by 171 in the past year.
Irish Rugby International Seriously Injured
The former Irish international rugby player James Cecil Parke has been wounded in the Dardanelles.
Bohemians FC Entertain British Army Soldiers
On Saturday afternoon more than 100 soldiers from ten Dublin hospitals were treated to an afternoon of teas and refreshments at Dalymount Park, the home of Bohemian Football Club.
Roosevelt Calls for America to Enter War
Former President of the United States of America, Theodore Roosevelt, has issued a strong appeal for America to join the fight against Germany.
For more from Century Ireland visit www.rte.ie/centuryireland