Edition 54 of Century Ireland is out on 20 May, 2015 with all the news from 100 years ago.
Stories from the latest edition of Century Ireland include:
Italy Declares War on Austria
The Italian Ambassador in Vienna, the Duke of Avarna, presented a formal declaration of war to Count Buria, the Austrian Foreign Minister.
New Coalition Government Announced in London
King George V announces a new coalition government which sees five former ministers lose their jobs.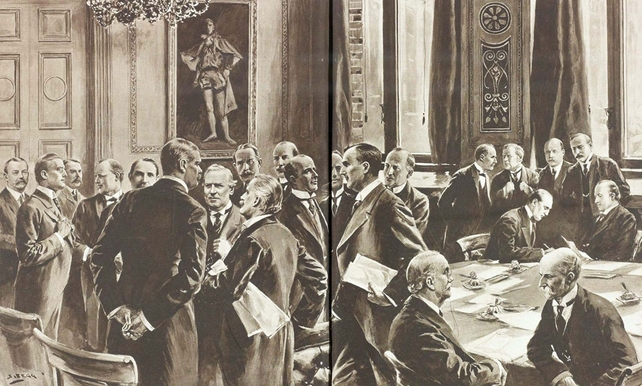 Coalition Government
Redmond Declines Position in New British Cabinet
The leader of the Irish Parliamentary Party, John Redmond, has declined to accept a role in the new coalition government formed in London.
Will America Enter the War?
In the aftermath of the sinking of the Lusitania with the loss of more than 100 American lives, the likelihood of America entering the war has grown considerably.
Additional stories include:
Gaelic League Feis Held in Wexford
Stones Thrown by Limerick Women at Irish Volunteers
Horseracing Will Continue in Ireland During the War
King George V Reviews Irish Soldiers
Child mortality in Dublin Soars
For more from Century Ireland, visit www.rte.ie/centuryireland