In June 1985 the first plane landed at the new airport in Knock county Mayo.
Reporter Padraig Ó Cathain is joined by pilots Terry O'Neill and Jim Duggan, and Monsignor James Horan, who had worked tirelessly to bring an airport to Knock. The airport would provide access for pilgrims to Knock and would act as a gateway to the west.
While the first light plane landed at Knock on 24 June 1985, Knock Airport was not officially opened until May 1986, with Charles Haughey performing the official opening. The airport was initially known as Horan International Airport, but is now officially referred to as Ireland West Airport Knock.
An RTÉ News report broadcast on 24 June 1985.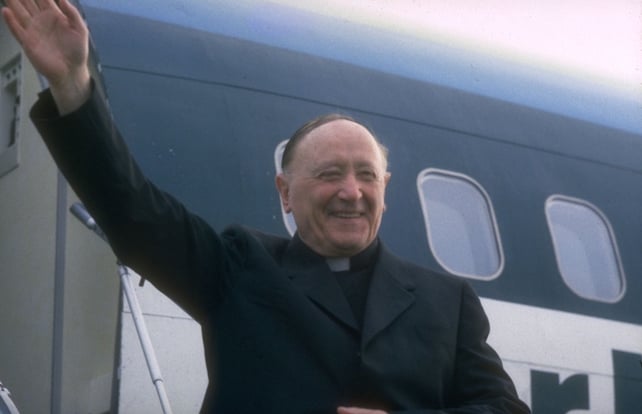 Monsignor James Horan boards an Aer Lingus plane at Knock Airport