From humble beginnings on a record stall at a London market Richard Branson now deals in the international mega-million markets.
Richard Branson is a guest on the first episode of young people's programme TV GAGA. He talks about his record label Virgin Records, the future of television, and his airline Virgin Atlantic.
We bought a satellite... with the idea of beaming a 24 hour music channel throughout Europe... The idea wasn't an original idea. There's a channel in America called MTV...which is the most listened to channel by young people in the States.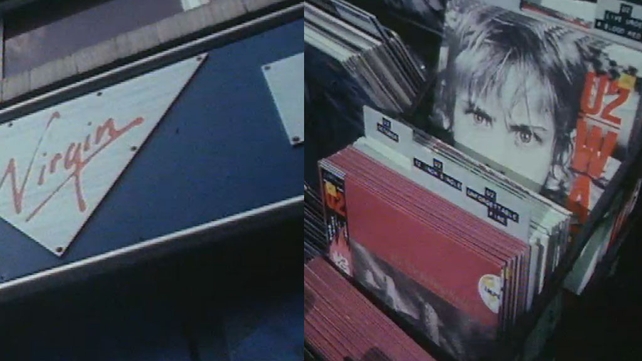 Virgin Megastore, Oxford Street, London
This episode of TV GAGA was broadcast on 24 May 1985. The presenters are Flo Mc Sweeney and Liam Mackey.
TV GAGA ran for two series in 1985 and 1986. Aimed at an audience aged 18 to 30 each programme was presented with a live studio audience and contained a mixture of film reports, live music and studio discussion.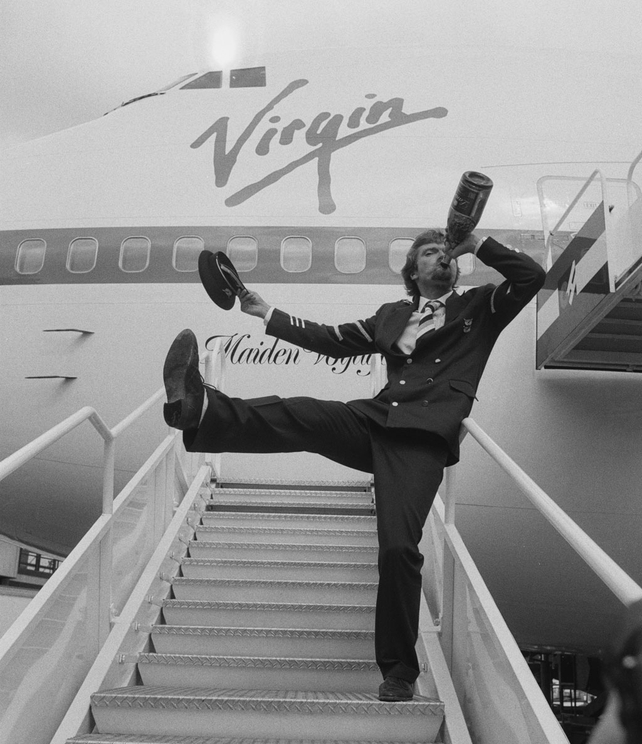 Richard Branson, Virgin Atlantic Airways Boeing 747-200 'Maiden Voyager', 1984