Edition 53 of Century Ireland is out on 6 May 2015, with all the news from 100 years ago.
The main stories in Edition 53 of Century Ireland include:
Lusitania Sunk by German Torpedo
More than 1,300 lives are feared lost after the Lusitania was hit by a torpedo off the south coast of Ireland yesterday.
Outrage in America at Sinking of Lusitania
There has been an outpouring of anger in America at the sinking of the Lusitania by a German submarine.
Gallipoli: 'A Frightful Ordeal'
Stories of the brutal battles for Gallipoli have reached Ireland as the first letters home arrived to soldiers' families.
Drink Taxation Proposals Abandoned
Proposals emanating from the British government to double the taxation levied on beer, wine and whiskey have been abandoned.
Other stories include:
New Dockers Strike in Dublin
Irish Rugby International Killed in France
Children Miss School Due to Farmwork
Traffic Jams on Grafton Street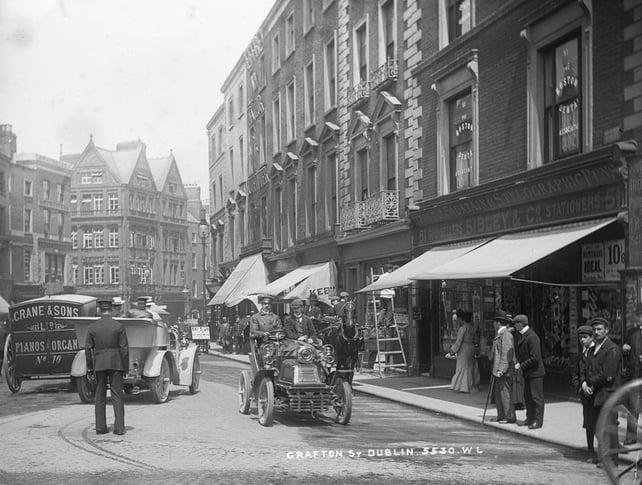 Grafton Street, Dublin
For more from Century Ireland, visit www.rte.ie/centuryireland