Scottish street performer and actor, Thom McGinty, better known as The Diceman.
The Diceman was a street mime artist during the 1980s and early 1990s and became a popular face on Dublin's Grafton Street.
Thom McGinty speaks about his work and living with HIV.
This excerpt includes footage of the Diceman performing on Grafton Street from the documentary 'The Entertainers: The Diceman Cometh'. This documentary was made by Louis Marcus and was originally broadcast on 1 June 1988.
This episode of The Late Late Show was broadcast on 11 November 1994. The presenter is Gay Byrne.
Thom McGinty died in 1995.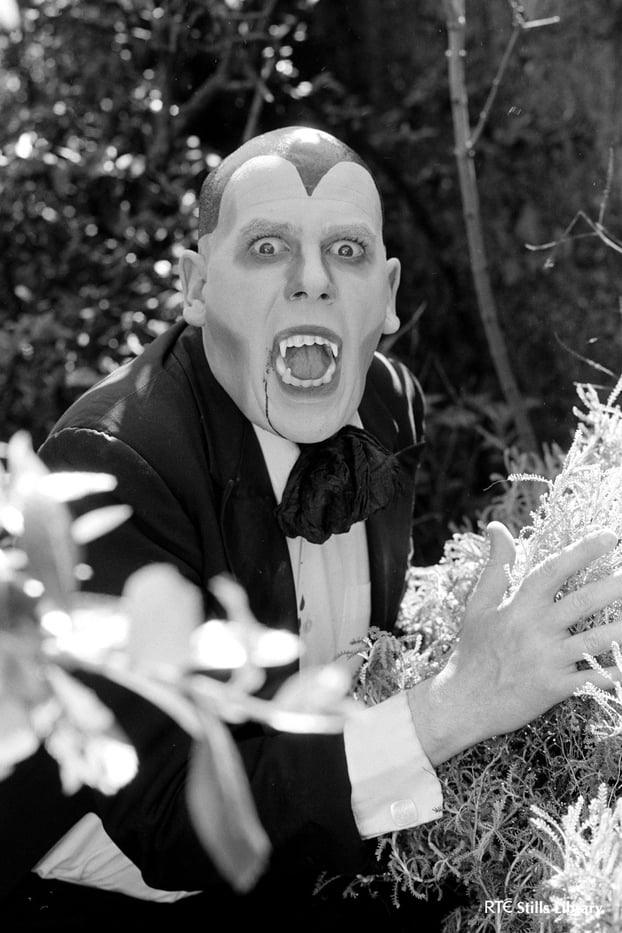 Thom McGinty (The Diceman) as Count Dracula, in a shot taken for the RTÉ Guide in April 1988.