Legendary gun-running yacht the Asgard returned to the water in Dun Laoghaire on 21 October 1964.
She had been painted and renovated in preparation for her transfer to Cork, where she would be used for training purposes by the Irish Naval Service Reserve, an Slua Muirí.
The 50-ft Asgard had once belonged to the writer Robert Erskine Childers and his wife Molly. They used it to bring guns from Germany to Ireland in 1914 to arm the Irish Volunteers. In this 'Newsbeat' report from 21 October 1964, Joe Fahy meets John Dolan, who was sent to join the Asgard in Wales on its gun-running mission by Sir Roger Casement.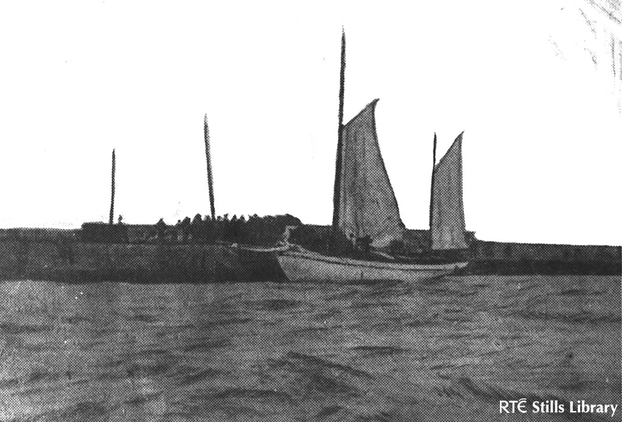 The Asgard in 1914. The photographer was Joseph Cashman.