Legendary broadcaster Gay Byrne celebrates his 80th birthday today. His name is synonymous with Irish radio and television. He joined Radio Éireann in 1958 and has been on our TV screens since Irish television began.
To mark the occasion, RTÉ Archives has launched a new exhibition looking back at some of the most memorable moments of Gay Byrne's career. As host of the 'The Late Late Show', the world's longest-running chat show, he interviewed a wide range of guests, from comedian Peter Sellers to Annie Murphy, who had a child with Bishop Eamon Casey. Also included is the famous 'bishop and the nightie' controversy, which arose from a husband and wife quiz about the colour of the wife's honeymoon nightie.
Gay Byrne also presented 'The Gay Byrne Hour' on Radio 1, where he pioneered confessional radio in Ireland. He has written several books, including his autobiography 'The Time of My Life' (1987), and columns for the 'RTV Guide', the 'Sunday World' and the 'Sunday Independent'.
"And Here is Your Host, Gay Byrne"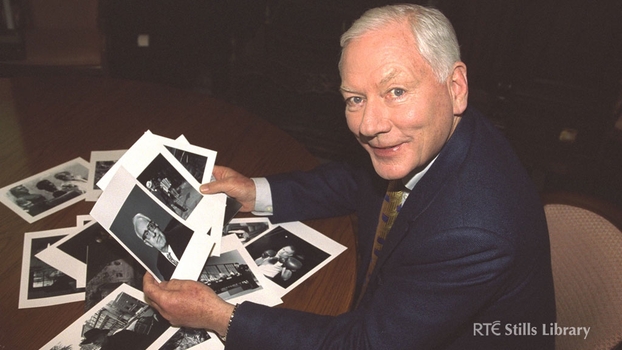 Gay Byrne in 2004. The photographer was Tom Holton.