In 1979 the Irish government agreed to take in 212 boat people who were fleeing the communist regime in Vietnam.
In 2004 on the 25th Anniversary of their arrival, the programme 'Mono' explores the experiences of the Vietnamese Boat People since their arrival in Ireland. Reporter Shalini Sinha meets Pham Van Tuyen and hears his story of how he arrived in Ireland from Vietnam, and what has changed since his arrival as a twelve -year-old boy.
When they initially arrived in Ireland, the Vietnamese were accommodated in two centres in Blanchardstown Hospital and in Swords, Co. Dublin. Refugees were then dispersed throughout the country and Tuyen went with his uncle to Midleton, Co. Cork.
This episode of 'Mono', which includes archive footage from Saigon, was broadcast on 7 April 2004.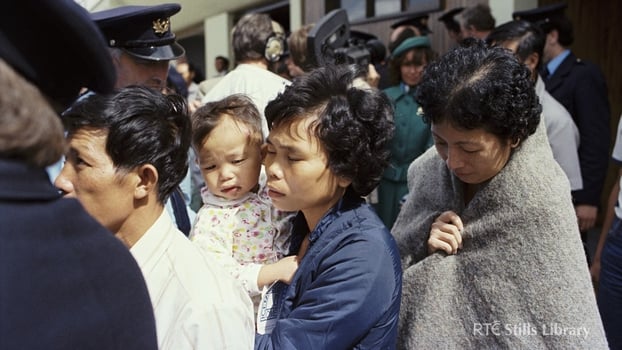 Vietnamese Boat People Arrive in Ireland (1979)