The Spanish Civil War ended on 1 April 1939. The rebel Nationalists led by General Franco defeated the Republicans who were loyal to the Spanish Republic, marking the beginning of a 36-year reign for General Franco.
Both sides of the Spanish Civil War attracted support from Ireland.
'Even the Olives are Bleeding' commemorates the 40th Anniversary of the Spanish Civil War by looking at Irish men who fought and died on both sides of the battle in Spain. General Duffy on the Franco side, and others with the International Brigade on the Republican side.
Reporter Cathal O'Shannon assesses the Irish involvement and experience in Spain and talks to survivors from both sides.
In this clip from the documentary men who fought in the war talk of their memories and their motivation for fighting. The men interviewed include Matt Doolin, Michael O'Riordan, Padraig Quinn, and Paddy O'Daire.
'Even the Olives are Bleeding' broadcast on 4 February 1976.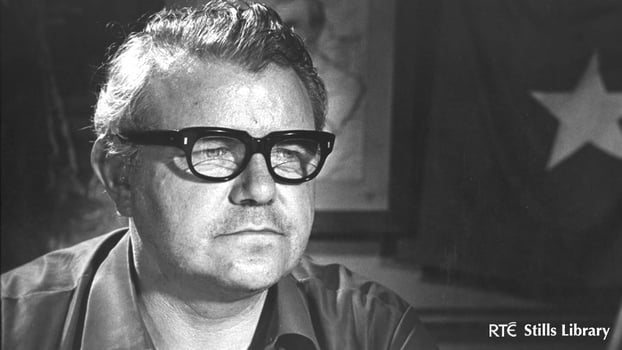 Michael Riordan, Irish Communist Party leader and Spanish Civil War veteran (1971)