Remembering the victims of the Wellington Quay bus crash.
On 21 February 2004, a tragic bus accident took place at Wellington Quay, Dublin killing five people and injuring many more. The city's south quays were closed as rescue workers attended the scene. It is thought that the bus lost control on Wellington Quay, near the Clarence Hotel, mounted the footpath and crashed into a group of people, many of them waiting for a bus to Maynooth.
This report shows various shots of the accident scene and emergency services at work. An eye witness gives his account of the tragedy and the Taoiseach Bertie Ahern, who visited the scene, extends his sympathies.
An RTÉ report broadcast on 21 February 2004. The reporter is Gareth O'Connor.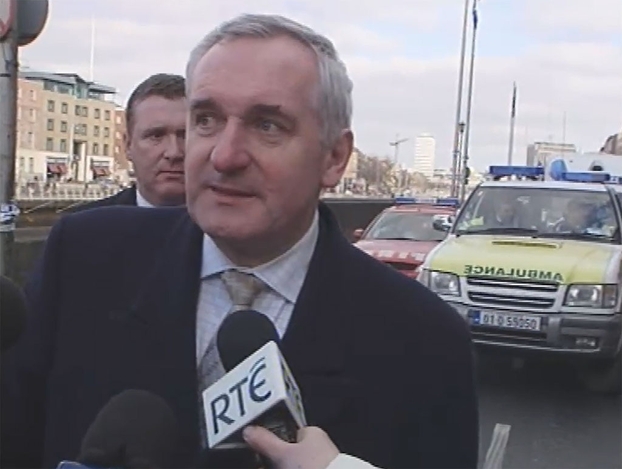 Taoiseach Bertie Ahern at the scene of the accident at Wellington Quay (2004)