RTÉ Guide Christmas Cover 1978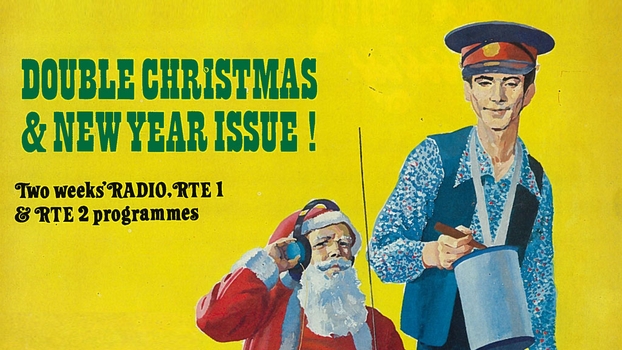 Since it was first published in 1961, people all over Ireland have relied on the RTÉ Guide listings to plan their Christmas TV and radio entertainment. The annual double-issue of the Christmas RTÉ Guide always comes with a festive cover, featuring the TV and radio stars of the season. Many of the earlier covers were illustrated, like this one from 22 December 1978, which shows Santa Claus with Irish actors Billy Boyle (below left) and John Kavanagh (above and below right).
Billy Boyle was presenting 'Magical Christmas Tour', a variety special on Christmas Day 1978 on RTÉ 1 with performances from Chips, Noel V. Ginnity, Kathy Nugent and others. John Kavanagh was starring in 'Jacques Brel is...', a television version of the musical show 'Jacques Brel is Alive and Well and Living in Paris', shown on St Stephen's Day 1978 on RTÉ 2. Belgian singer Jacquel Brel had died earlier that year on 9 October 1978.