Today marks the 50th anniversary since the death of Irish-born Archbishop of Melbourne Daniel Mannix (1864 - 1963).
RTÉ Archives takes a look back to 1946 when Archbishop Mannix spoke at a reception for the Irish Ambassador to Australia, Dr. T. J. Kiernan, in 1946.
Mannix was ordained to the priesthood in 1890 at Maynooth. He joined the academic staff in the college and in 1903 he was appointed President of the college. Mannix became a figure of controversy in Ireland when he publically opposed the imposition of an obligatory requirement of the Irish language as a prerequisite for entry to third-level education. He gained a reputation from nationalists as someone sympathetic to British rule, despite his support for home rule.
In 1912 he was appointed Archbishop of Melbourne, a position which he held for 46 years. Mannix became a very influential leader in the Catholic Church in Australia and is considered to be largely responsible for the increase in support for the church across Australia. He was outspoken in his condemnation of the 1916 and 1917 conscription referendums in Australia, and during the 1940s and 50s he publically opposed the growth of communism in Australia.
In honour of the contribution he made to the Catholic church in Australia, a statue of Mannix now stands at St. Patrick's Cathedral in Melbourne.
Mannix died in Melbourne on 6 November, 1963 at the age of ninety-nine.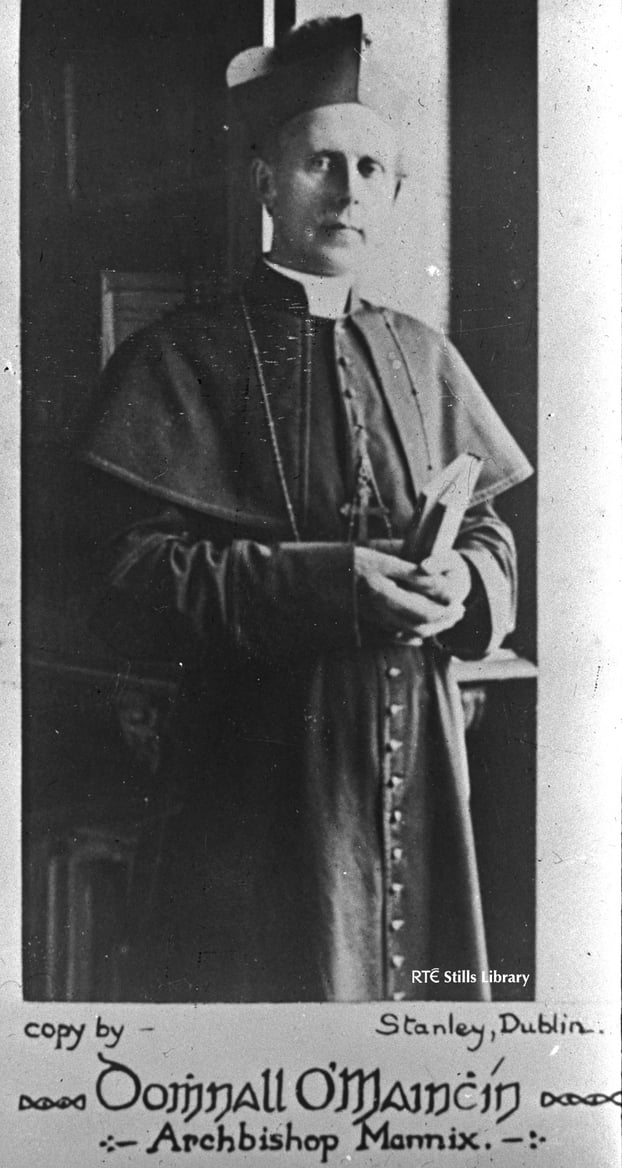 Mannix, Daniel (1864 - 1963) © RTÉ Archives Murtagh Collection 0501/006
Bowman on Sunday marked the 50th anniversary of the death of Archbishop Daniel Mannix looking at the relationship Daniel had with Éamon de Valera.