Eily Walsh recalls the events around the death of Michael Collins that she witnessed at the age of ten.
Eily Walsh was speaking to Aidan Stanley for a 'Looking South' programme on the 75th anniversary of the death of Michael Collins broadcast 20 August 1997.
The photograph accompanying this clip shows the funeral procession of Michael Collins on 28 August 1922.
The photographer was Joseph Cashman.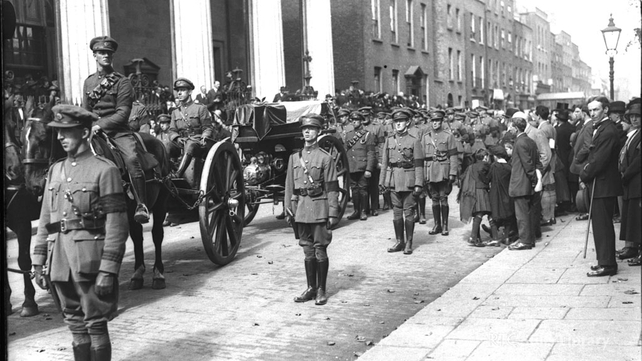 Funeral of Michael Collins (1922)