French utility firm EDF and the British government have signed an agreement to build two nuclear reactors 241km from the Irish coast.
The UK government has been in negotiations over the Hinkley Point C project for more than a year.
An Taisce is undertaking a High Court challenge to the planned nuclear plant after UK authorities did not consult Ireland about the Somerset facility.
The organisation has said the plant is as close to the Irish coast as it is to London and is closer to Dublin than it is to Leeds.
The agreement announced today with French-owned EDF Energy will see the Hinkley reactors begin operating in 2023.
British ministers are believed to have agreed on a "strike price" - the guaranteed rate to be paid for electricity produced at the Somerset site.
EDF said it would have a 45% to 50% stake in the consortium to build the two Areva-designed reactors.
China General Nuclear Corporation (CGN) and China National Nuclear Corporation (CNNC) will have a combined stake of 30% to 40%, while Areva will take a 10% stake.
"This marks the next generation of nuclear power in Britain," Prime Minister David Cameron was quoted as saying in a statement.
The contract is due to run for 35 years, with the electric price increasing annually in line with CPI inflation. At full capacity the two reactors could provide up to 7% of Britain's energy needs.
UK Chancellor George Osborne removed another obstacle last week when he announced that Chinese firms will be allowed to invest in civil nuclear projects in the UK, even potentially taking a majority stake.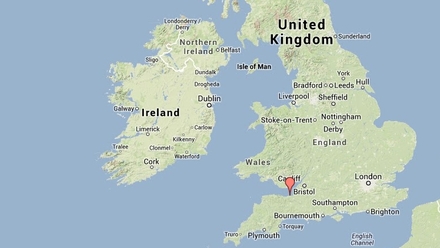 The two reactors proposed for Hinkley are a key part of the coalition's drive to shift the UK away from fossil fuels towards low-carbon power.
Energy policy has shot up the agenda since the party conference season, when Labour leader Ed Miliband pledged to freeze retail prices for 20 months.
The issue has become even more controversial with the Big Six power firms announcing hikes of more than 9% in electricity and gas prices.
Archbishop of Canterbury Justin Welby and UK Deputy Prime Minister Nick Clegg both raised concerns about the increases today.