Tomorrow marks the first day of the rest of Martin O'Neill's life as Republic of Ireland manager. The World Cup will be watched from the sidelines, the Nations League is an underwhelming prospect and the European qualifiers are a distance away.
The present is friendlies - multiple friendlies.
In May, O'Neill's side will act as a Russia warm-up act for France, but that glamorous Stade de France fixture is bookended by friendlies with fellow World Cup 2018 bridesmaids.
Ireland welcome the United States to the Aviva in June and tomorrow, in a Mediterranean golf resort surrounded by the Taurus Mountains, O'Neill begins the Danish healing process with a friendly against Turkey.
Mircea Lucescu's troops did not set the European Qualifiers alight, finishing behind Iceland, Croatia and Ukraine in Group I and will be using Friday's friendly for the same purposes as O'Neill - identifying new talent and shaping his plans for a Nations League campaign against Russia and Sweden.
Neither manager will be judged too harshly on the result and the distance from competitive action puts this friendly in dangerous territory.
.@Corktod reports from Antalya where Republic of Ireland captain Seamus Coleman looks set for his international return after a year out against Turkey tomorrow pic.twitter.com/AeQPQulKiK

— RTÉ Soccer (@RTEsoccer) March 22, 2018
The M-word could be used to describe it.
To save a friendly from being condemned as meaningless and without value, you need to fulfil a couple of factors.
These are the recipes for a meaningful friendly.
New talent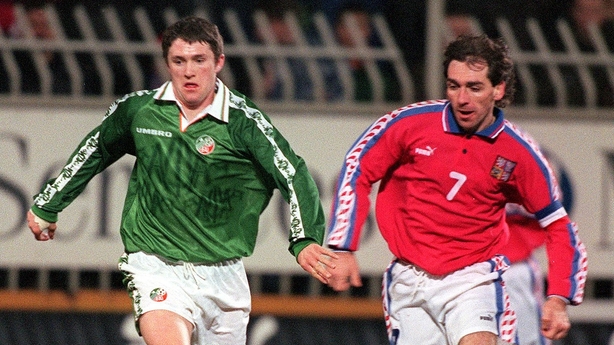 Mention the Czech city of Olomouc to an Ireland supporter and it will probably mean something. It was there, in 1998, that Damien Duff and Robbie Keane took their first promising steps for the Boys in Green. You might not remember the result (Ireland lost 2-1) but you remember the winger in the baggy jersey who started and the confident striker who replaced fellow debutant Alan Maybury in the second half.
Without a shadow of a doubt we will see some debutants in action against Turkey on Friday (kick-off 5.30pm). O'Neill has included eight uncapped players - Aaron McCarey, Kieran O'Hara, Matt Doherty, Declan Rice, Darragh Lenihan, Derrick Williams, Enda Stevens and Scott Hogan - in a 25-man squad and has already made it clear he will be offering chances and urging these newbies to take them.
Will we look back on Antalya as the site of a future greats first showing in green? Possibly so - Manchester United goalkeeper O'Hara, West Ham defender Rice and Sheffield United left-back Stevens are very exciting prospects.
Star quality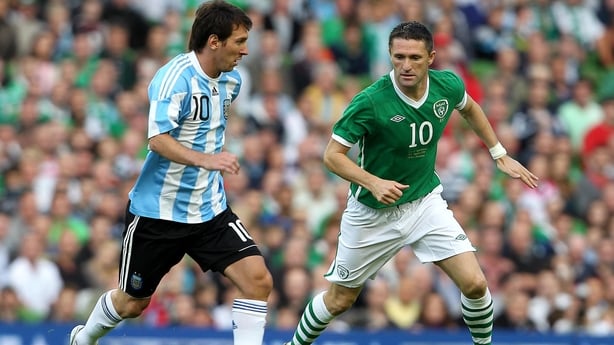 The Aviva Stadium was opened by Leo Messi. Sure, he only played a disinterested, injury-avoiding 60 minutes, but it was the Barcelona wunderkind who put bums on the green bucket seats when Argentina beat Marco Tardelli's temporary charges 1-0 back in 2010.
Friendlies need a little star quality and unfortunately the current Turkish vintage does not particularly delight - AC Milan number 10 and free-kick specialist Hakan Çalhanoglu is the pick of the bunch.
Just now finding his feet under Gennaro Gattuso at the San Siro, the German-born attacker is a very stylish footballer, but the fact he is best known for his dead ball capabilities does not quite put him in the Messi bracket. In fact, the argument could be made that returning captain Seamus Coleman is the player Irish fans will be most excited to see in action.
Rivalry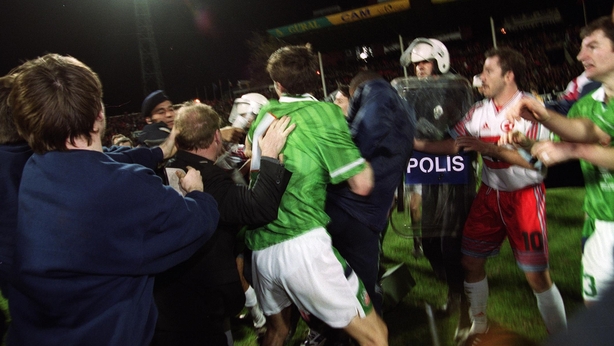 The Republic of Ireland and Turkey, this pair just don't like each other... well, not quite. Friendlies with England do not have to be memorable to be remembered - the rivalry does the job.
Outside of a fractious Euro 2000 play-off second leg that ended with Tony Cascarino in the middle of a centre circle mini-riot, Ireland's history with Turkey is rather unremarkable.
The sides have met in two friendlies since the Turks ended our Euro dreams in Bursa, drawing 2-2 at Lansdowne Road in 2003 thanks to goals from David Connolly and Richard Dunne before 2014's 2-1 friendly defeat at the same venue.
It is not quite Oman levels of placid familiarity, but neither is it a rivalry to stir the soul.
Quality of performance
This is the unknown. Even if Ireland win, will ballads be written about a March friendly win against a team whose World Cup qualifying campaign was even more underwhelming than our own.
Beating Italy 2-0 in Liege in 2011 sticks in the memory because of the reputation of the opponent, rather than their quality on the night. Even if Ireland did perform well in that neutral venue.
Similarly, an amazing performance from the opposition can stick in the mind. Any of us who got up in the early hours to watch an experimental Ireland get dismantled by Mexico last June will remember the performances of Hector Moreno, Jesus Corona and Jorge Hernandez.
O'Neill has the opportunity to roll the dice in Antalya as he did at MetLife Stadium, but is unlikely to expose his new charges to the possibility of such a beating.
That is partly down to his own experience and partly down to the quality of the opposition.
Verdict: Turkey 1-0 Republic of Ireland
Follow Turkey v the Republic of Ireland via our live blog on RTÉ.ie/sport and the News Now App, or watch exclusive terrestrial coverage on RTÉ2 and RTÉ Player from 5.00pm with kick-off in Antalya at 5.30pm.