Cork and Kerry meet in Sunday's Munster Football Final, their 29th meeting since the qualifiers were introduced in 2001. Kerry's 16 wins puts them in the ascendancy and they have never tasted defeat when the sides have clashed in Croke Park. Declan Whooley is looking back on their meetings on Jones' Road this week, speaking to some of the players involved in the seven capital clashes.Today it is former Cork defender Séan Levis and his memories of the 2002 All-Ireland semi-final, his first year at senior inter-county level.
"Embarrassing" is how Séan Levis reflects on Kerry's third goal in a 15-point rout of Cork in the 2002 All-Ireland semi-final, but it was merely a footnote in an incredible year for the rookie defender.
Levis ended up in the net at the Hill 16 end after a communication breakdown with goalkeeper Kevin O'Dwyer, though the result was academic at the time of the 60th minute mishap. The first Championship meeting of the rivals on Croke Park soil was a facile win for Paidí Ó Sé's team.
It may have been a sorry end to a season which promised so much for the Rebels, but for the 21-year-old, it would prove to be the most memorable campaign in a seven-year inter-county career.
****
Simply making the minor grade for Cork broke new ground for the Muintir Bhaire man, a junior club situated on the Sheep's Head peninsula in West Cork.
Levis remains one of only two players since the club was founded in 1978 to represent divisional side Carbery at senior Championship and, like many other rural clubs throughout the country,  has been affected by dropping numbers. The minor team is amalgamated with neighbouring Clann na Gael, while the only adult male team has a total of 36 registered players to choose from. The actual playing pool is smaller again.
Back in 2000, Muintir Bhaire toasted success in the West Cork Junior B grade, though it would be another three years before county success allowed the club to move up a grade. During that time, Levis caught the eye of first Carbery, and then Cork minor selectors, in a number of trial games.
Wednesday evening trips to Cork with class-mate and future All-Ireland winning captain Graham Canty, a three-hour round journey from Bantry, soon paid off as the teenager was included in the Championship panel, another first for the club.
"Coming from a small club, you were happy just to be involved," he says, though the dream ended sooner than many expected in 1998.
A side featuring the likes of Canty, Derek Kavanagh, Conor McCarthy, Diarmuid Duggan and Paudie Kissane had won every challenge game leading into the Championship, and were favourites to see off the challenge of Limerick.
On a wet and miserable night for football, a strong Limerick side eased past the Rebels and Levis remembers a difficult night at the office against a future Ireland rugby international.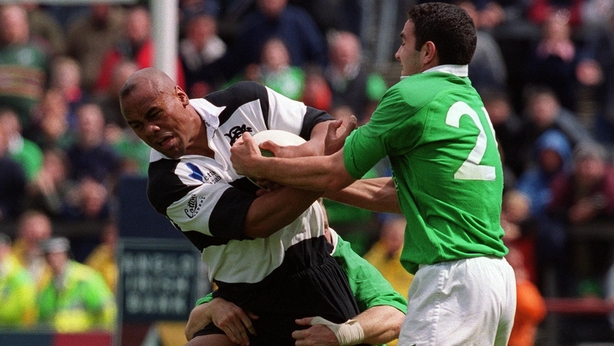 "Jeremy Staunton was playing wing-forward and he kicked three points off me," he recollects. "It was a bad night and he was such a physically strong player."
****
Progression as a club player was in stark contrast to his limited opportunities at U21 level.
Half a trial game was all he was afforded by management, even though he was a central figure as Muintir Bhaire began to make inroads in West Cork and divisional side Carbery reached a county final, where they lost out to Nemo Rangers.
The following year (2001) his form was rewarded when he was called into the Cork junior panel before the All-Ireland final victory over Mayo, and a month before Christmas, Larry Tompkins called the energetic wing-back into the extended senior panel.
He was given nine games over a three-month period, but failed to make the cut for the subsequent League campaign. His chance however was just around the corner, with a spate of injuries in the first two games affording him his opportunity.
He got the call on a Thursday to say he was required at training that night with a game against Westmeath looming at the weekend.
Now part of a depleted panel for the Mullingar assignment, he was introduced at corner back, another landmark day for both player and club.
The following week he came on against Galway, but his first start, against Dublin in Páirc Ui Chaoimh was a stark reminder of the environment he now found himself in.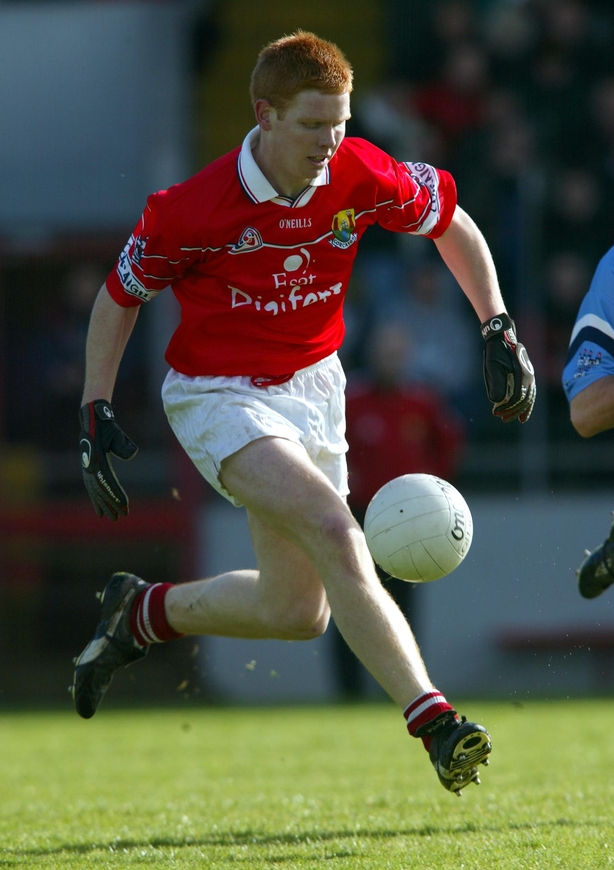 "I was on Ciarán Whelan, who was wing-forward that day. He kicked two points in the opening 10 minutes.
"I can still remember at half-time I was totally out on my feet, just the pace of the game. I was shattered. It was five minutes longer than I was used to at club level. It was a massive step up."
A point illustrated that his attacking instincts were still preserved in light of a chastening defensive assignment, and Tompkins kept him in the starting team for the remainder of the League. His name was now pencilled his name in for Championship action.
****
A first taste of a Cork-Kerry encounter was a somewhat surreal one.
The date of June 16th, 2002 will perhaps be best remembered for Ireland's agonising World Cup penalty shoot-out defeat to Spain in Suwon, but on a wet and windy afternoon in Killarney, where 30,245 spectators braved the elements, the playing personnel were preparing for action in somewhat unusual circumstances.
"It was really odd. We were watching extra-time in Castle Heights Hotel and stayed until extra-time and listened to the penalty shoot-out on the bus on the way to the ground.
"I was really nervous about the game and there I was, listening to a soccer match on the radio, getting ready for the biggest game of my life."
What the contest lacked in quality it more than made up for in drama, as the sides slugged out a draw in wretched conditions.
Levis was tasked with marking Eoin Brosnan, but the game somewhat by-passed both players on the day, neither remaining on the pitch until the full-time whistle.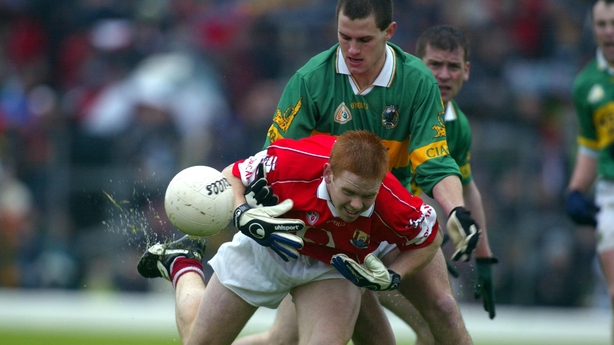 After reassurances from Tompkins that the substitution was simply a tactical move, Levis retained his place for the replay on Leeside.
Against the backdrop of the death of Michael Ó Sé, brother to Kingdom boss Paidí and father to Darragh, Tomás and Marc, the home side coasted to a win that was more comfortable than the three-point margin on the scoreboard suggested.
The red-haired defender was far more involved the second time round and within a few weeks, had a Munster title to his name as Tipperary were seen off at the second time of asking.
A meeting with Mayo in the All-Ireland quarter-final was a first outing on the hallowed turf of Croke Park, and it took time to find his feet on Jones' Road.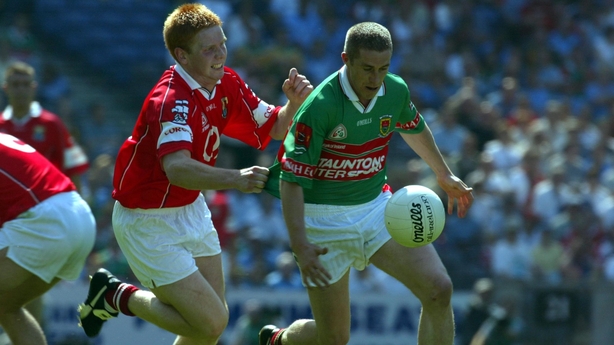 "It's mainly your awareness of where you were on the field," he says.
"I remember the first 10 minutes I was getting a bit of a roasting, but it was more about adapting to the surroundings. It just seemed so big."
In the other semi-final, Armagh continued their quest for a first-ever Sam Maguire when they edged past the Dubs, but Cork's side of the draw had its own bit of history; a first ever meeting with Kerry in Croke Park.
****
There was a groundswell of opinion on Leeside was that Tompkins could replicate the Munster win over the Kingdom.
"We were confident," he recalls, "because we beat them quite comfortably in the replay. Maybe we thought we were too good, I don't know."
'Kerry forwards lead Cork merry dance with their fancy footwork' – Irish Examiner
The optimism was shattered in the opening 10 minutes when Colm Cooper threatened to single-handedly end the contest. Nineteen minutes in and Mike Frank Russell's goal put the green and gold 10 points clear.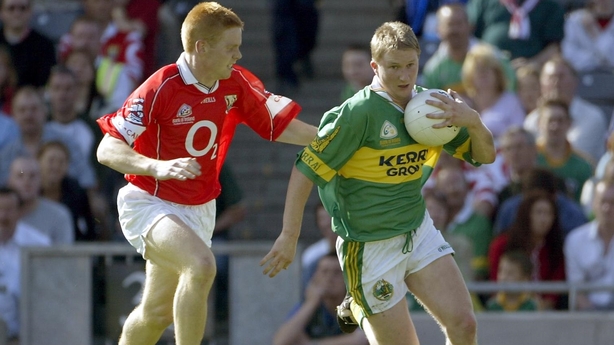 Tompkins was simply fire-fighting in defence against a red-hot Kerry attack.
Russell led the charge and finished with a tally of 1-06. It was third time lucky for Kerry in the most important game of the year.
Levis was moved around the back line, but it was simply re-arranging the deck-chairs on the Titanic. He is honest enough to admit that he simply wasn't up to match pace of the game and only knows for sure he finished the game on the Laune Rangers man as he has the jersey at home to prove it.
To rub salt into the wounds, the only score from the attack-minded defender came at the wrong end of the pitch.
"Kerry's third goal came when an angled kick from Brosnan was played into his own net by Seán Levis and it set the seal on a remarkable display" – The Irish Examiner
"I thought Kevin O'Dwyer had the ball and suddenly he let it go and I went back to try and keep it out. It was a bit embarrassing to have an own goal against you, even though it was going in anyway."
"Séan Levis never figured. Never stopped trying, but had the misfortune to score an own goal" – Southern Star
****
An "amazing year" had come to an end, and on reflection, he feels it was his best year in a Cork jersey.
"I was a better player in 2003 and 2004," he says, but unfortunately for him, they proved to be short summers for the Leesiders.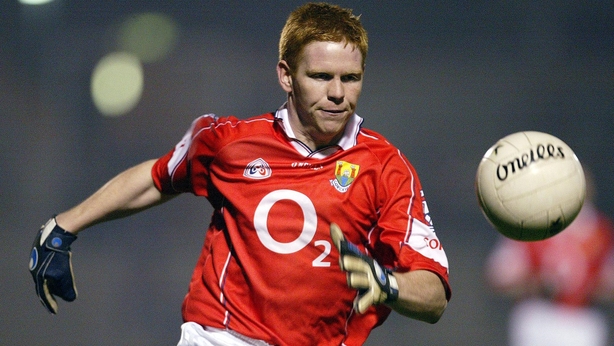 In 2003 they were shocked by Limerick at home and bowed out meekly to Roscommon, before Kerry and Fermanagh made it two losses from two the following year. A North American Championship title with Boston ensured the summer was still an enjoyable one.
Now comfortable within the Cork set-up, a growing profile made him more of a target at club level, more so at senior level for Carbery than in the junior ranks. 
"I was targeted in loads of games, some teams more than others. I got a bit of a drubbing off the ball in some games," and he concedes he was naive at times at wanting to play too often.
A stern call from Tompkins after he togged out for club challenge match was a reminder of putting Cork first.
"You need to watch yourself," is the watered down version of a frank phone call.
In 2005 came the loftiest accolade he could receive when he was named Cork captain by virtue of Carbery's county final victory the previous year.
The League encounter against Kerry is fondly remembered as his most memorable game as he led his team out, but it soon became clear that Carbery team-mate Eoin Sexton was going to get more game time under Billy Morgan (at the time captaincy was awarded to a member of the county champions), and his turning point came that summer.
"I probably should have quit then, but it's such a privilege playing for Cork."
After featuring predominantly in that year's League in the unfamiliar territory of midfield, he was moved to the edge of the square for Clare in the Munster Championship.
Cork advanced, but he was surplus to requirements for Kerry. Class mate Canty took the number three jersey with Nicholas Murphy and Derek Kavanagh forming a new-look centre-field pairing.
From that point on, he never really figured in Morgan's plans.
"I probably should have quit then, but it's such a privilege playing for Cork."
****
He toiled, but the long journeys for the sales representative with Pitstop Auto Shop in Bantry became more arduous.
"If we were training in Fermoy and I was working in Castletownbere, it would be a two-hour drive each way to training and I wasn't getting home until after one in the morning at least two times a week. I was getting tired of it."
In 2007 Cork reached an All-Ireland final, but the Kingdom again held the upper hand. Levis didn't get one minute of Championship action, and his final appearance was away game against Fermanagh in the National League.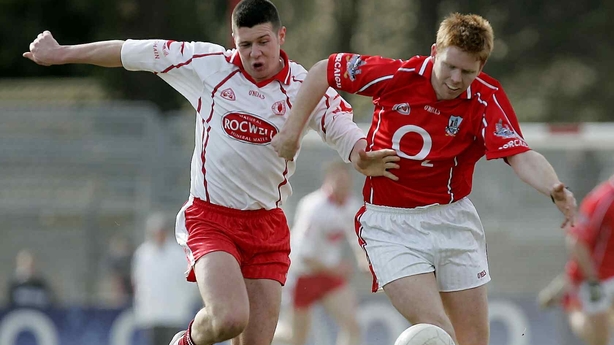 Conor Counihan's appointment as manager renewed optimism that his fortunes could change, but after constant pain in his groin area, a fax from Dr Con Murphy in February 2008 stopped him in his tracks.
"I read it and thought initially, 'this doesn't look too bad'. He rang me and explained the severity of the problem, that I had arthritis in his hip and wouldn't be able to do the training required for inter-county training.
"That was the only phone call I got. I was at training that night and I said goodbye to the lads. That was it. I was in shock."
****
Aside from one training session with the Cork juniors and appearance in that year's Munster final - Kerry again claiming the bragging rights - that was the end of the road in a red jersey.
He eventually had his hip replaced at the age of 35, and believes the fact that many of his former team-mates have had similar operations is no coincidence.
"In my opinion it was definitely to do with the training we done," he says, with Strength and Conditioning expertise was in its infancy.
"I have no medical family history of hip problems. Coaches didn't know what they were doing. We used to do laps of Pairc Ui Chaoimh under the tunnel on the concrete, which when you look back on it it's crazy.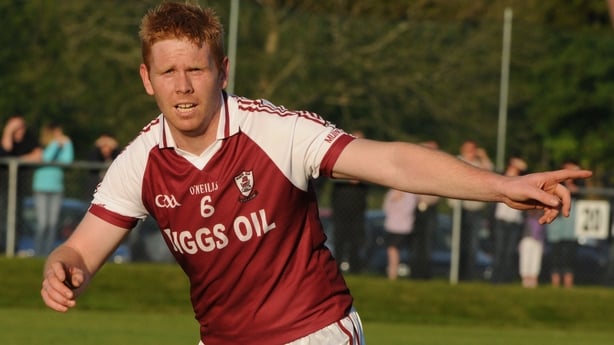 Not only was the lack of assistance from Cork a disappointment, the operation two years ago left more food for thought.
"The surgeon told me that if I went to him when I was told his inter-county days were over in, I wouldn't have needed a replacement." 
He continued to line out for Muintir Bhaire until the operation, and while the playing boots have been hung up, he is now team manager as they seek a first ever title at Junior A level.
Few will recall the sobering defeat to Kerry in 2002 with much fondness from a Cork perspective, but for a 20-year-old rookie, it was the reward for dedication and perseverance.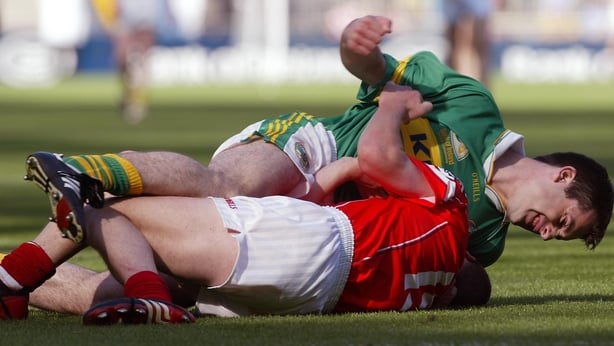 Kerry 3-19 Cork 2-07, 2002 All-Ireland semi-final, Croke Park
Kerry: Declan O'Keeffe; Marc Ó Sé, Séamus Moynihan, Mike McCarthy; John Sheehan, Eamonn Fitzmaurice, Tomás Ó Sé; Darragh Ó Sé (captain), Donal Daly; Séan O'Sullivan, Eoin Brosnan, Liam Hassett; Mike Frank Russell, Dara Ó Cinnéide, Colm Cooper.
Subs: Aodán Mac Gearailt for Seán O'Sullivan (52); Tom O'Sullivan for Marc Ó Sé (53); Johnny Crowley for Dara Ó Cinnéide (65); Declan Quill for Mike Hassett (68); Billy O'Shea for Tomás Ó Sé;
Scorers: Mike Frank Russell 1-06 (0-02 frees); Colm Cooper 1-05; Eoin Brosnan 1-00; Dara Ó Cinnéide 0-03 (0-02 frees); Liam Hassett 0-02; Dara Ó Sé, Seán O'Sullivan and Aodán Mac Gearailt 0-01.
Cork: Kevin O'Dwyer; Eoin Sexton, Ciarán O'Sullivan, Anthony Lynch; Seán Levis, Ronan McCarthy, Mark Cronin; Nicholas Murphy, Graham Canty; Brendan Jer O'Sullivan, Joe Kavanagh, Alan Cronin; Philip Clifford, Colin Corkery (captain), Fionán Murray.
Subs: Maurice McCarthy for Alan Cronin (24); Colin Crowley for Joe Kavanagh and Jim O'Donoghue Ronan McCarthy; Diarmuid O'Sullivan for Clifford (42)
Scorers: Fionán Murray 1-01; Colin Corkery 0-05 (0-03 frees); Philip Clifford 1-0; Jim O'Donoghue 0-01
Referee: Brian White (Wexford)
Attendance: 46, 515
Recap
Cork v Kerry - the Croke Park rivalry: 2009 – Tommy Walsh
Cork v Kerry - the Croke Park rivalry: 2008 – Diarmuid Duggan
Cork v Kerry - the Croke Park rivalry: 2007 – Colm Cooper
Cork v Kerry - the Croke Park rivalry: 2006 - James Masters