People have been reported leaving before casting their votes in the UK general election due to long queues outside some polling stations.
Polling stations opened at 7am and will close at 10pm.
Queuing appeared particularly widespread in London, with long lines reported in a number of constituencies.
One voter said more than 70 voters were waiting in the Bermondsey and Old Southwark constituency.
Chris Schofield said some of them gave up and left during his 20-minute wait this morning, "presumably to go to work".
"It's about 20 times busier than it was in 2017, and for the locals and Euro elections," he said.
"Atmosphere is very London: orderly queuing and no one is talking to each other!"
Several voters claimed they had never seen queues like it in years.
Have lived in #Battersea for 20 years. Never had to queue to vote before.... #GeneralElection2019 #voted pic.twitter.com/wQgTyFs1ky

— Matt Drinkwater (@drinkmatt) December 12, 2019
Prime Minister Boris Johnson went to the Methodist Central Hall in Westminster with his dog, Dilyn, to cast his vote.
He arrived at the polling station on Storey's Gate, a street overlooked by Westminster Abbey at around 8.15am and left a short time later.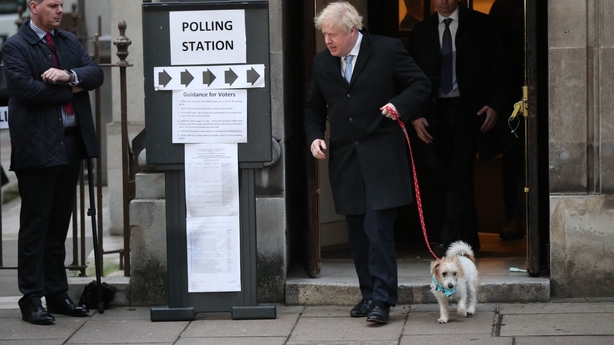 Labour Party leader Jeremy Corbyn was greeted by a small number of supporters as he arrived to cast his vote in north London.
A protester dressed as Elmo, a character from children's TV programme Sesame Street, was restrained by security guards as she tried to approach Mr Corbyn as he entered the polling station.
As the woman in fancy dress argued with security and police, Mr Corbyn said: "Hello guys, can we stop the arguments please."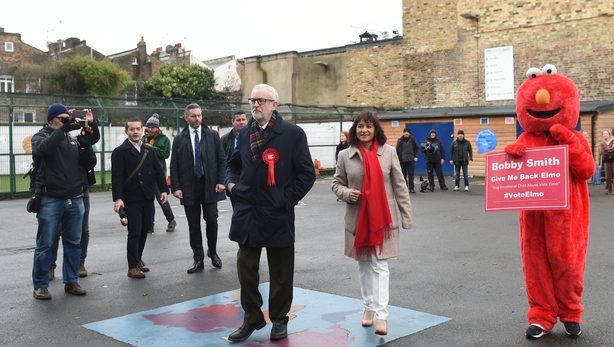 He later posed for photographs with well-wishers outside the polling station.
Mr Corbyn arrived to cast his vote at Pakeman Primary School in Islington with his wife Laura Alvarez at around 9.25am.
---
Read more:
---
Voters are casting their ballots for the third time in less than five years in what the rival party leaders have said is one of the most consequential elections in decades.
The latest opinion polls suggest the race has tightened significantly.
Out campaigning in South Ruislip! Polls close at 10pm - vote Conservative to #GetBrexitDone 🇬🇧 pic.twitter.com/BqUooEbSuF

— Boris Johnson (@BorisJohnson) December 12, 2019
After five weeks of campaigning, Mr Johnson ended his campaign by promising to "deliver Brexit" by 31 January.
Mr Corbyn said Labour offers a "vote for hope", while Liberal Democrat leader Jo Swinson told supporters it was possible "to deny Boris Johnson a majority" through tactical voting.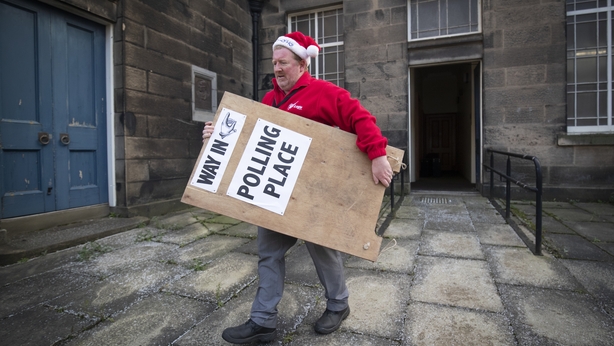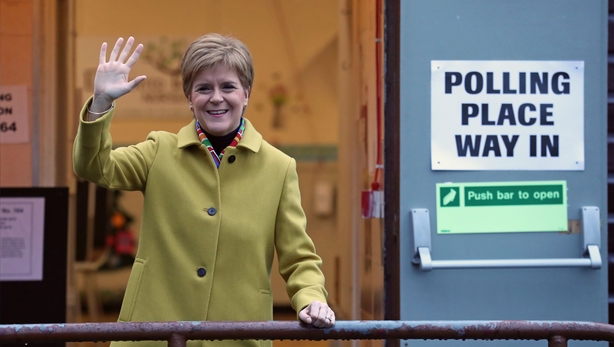 The SNP's Nicola Sturgeon published a letter calling Mr Johnson the "greatest danger to Scotland' in modern times".
Overall, 46 million people in England, Wales, Scotland and Northern Ireland are eligible to cast their votes in 40,000 polling stations.
A total of 650 MPs, 18 of whom will be elected in Northern Ireland, will be chosen under the first-past-the-post system.
Voters in Bermondsey, south east London, faced difficulty getting to one polling station after an apparent burst water water main caused flooding in the road around it.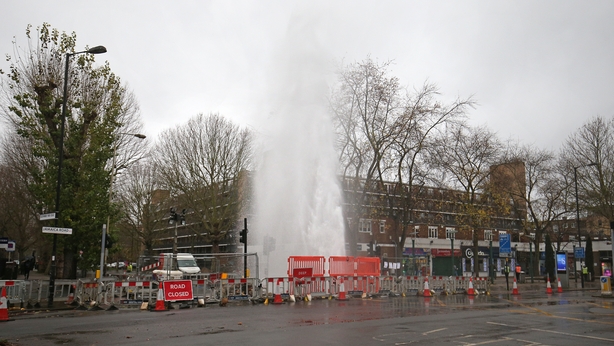 Hannah Tookey, who waded through the water to cast her vote, tweeted: "It was too deep to wade through the middle, even in wellies."
The polls have narrowed in the final week of what has largely been a tame campaign, with few gaffes and many stage-managed visits.
On Monday, Mr Johnson came under fire for his alleged lack of empathy when he pocketed a journalist's phone when asked to view a photograph of a four-year-old boy who was forced to sleep on a hospital floor.
The following day, however, Labour's campaign was rocked when a member of the shadow cabinet was revealed to have poured scorn on Mr Corbyn's election chances in a leaked recording.
The election has been largely dominated by the 2016 vote to leave the European Union, with Labour pledging to give voters another say in a second referendum, while the Tories have vowed to take the UK out of the EU next month.
A poll by The Daily Telegraph and Savanta ComRes, published on Wednesday night, placed the Tories five points ahead of Mr Corbyn's party, indicating the potential for a Conservative majority or a hung parliament.
But a separate poll by Kantar put the Tories on 44%, Labour on 32% and the Liberal Democrats on 13%.
In a final plea to voters on the eve of polling day, Mr Johnson warned that the election remained on a "knife edge", but said it represented a chance to "end the gridlock".
---
There will be coverage of the UK election results across all RTÉ platforms tonight.
Television coverage will include the exit poll on Prime Time at 10pm and the first results as they come in from 11pm on RTÉ One.
Additional Reporting PA