A 26-year-old Dublin man has been jailed for six months by a New York court for assaulting Longford man, Danny McGee, who died after being punched outside a pub in Queens in 2018.
Steven O'Brien, with an address at 42nd Street, Queens, New York pleaded guilty to the offence in November and returned to Queens County Criminal Court today to begin his jail term.
The six-month sentence was agreed as part of a plea deal.
Danny McGee, 21, from Drumlish, Co Longford, was found lying unresponsive on the ground outside The Gaslight bar in Queens shortly before 4am on 22 November, Thanksgiving Day, in 2018.
He was taken to hospital but later pronounced dead.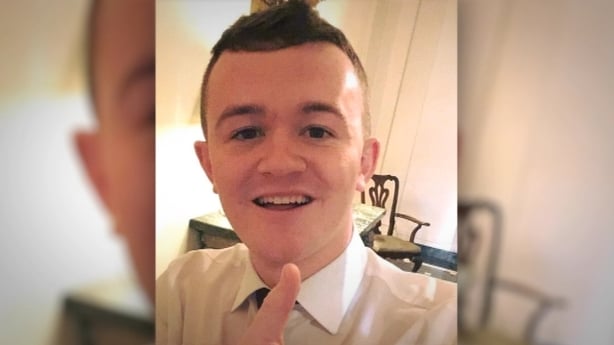 The cause of his death was determined to be a blunt impact injury to the head.
Prosecutors said O'Brien punched Mr McGee once to the side of the head after the two men became engaged in a verbal row.
Mr McGee's mother Colleen travelled from Ireland for today's court hearing and a victim impact statement was read out on her behalf.
She said her sense of loss will never go away and that life will never be the same without her son Danny.
"The impact of Danny's death on me is immeasurable. As his mother there is no one in this world who loves him as much as I do or misses him as much as I do," the statement read.
Mrs McGee also criticised O'Brien for failing to plead guilty at an earlier stage, saying it had prolonged her family's agony.
Speaking after today's court hearing, O'Brien's lawyer Matthew Gartenberg said his client was very remorseful and was looking forward to putting this matter behind him and moving on his with his life.