What connects John and Patrick Collison, the billionaire brothers formerly of Dromineer, Co Tipperary, with Aria Babu, a 23-year-old living in a damp basement flat in Camden in north London, and California state Senator Scott Wiener?
The answer is housing. And in particular the movement known as Yimby.
It stands for 'Yes, In My Back Yard' - and is the direct opposite of Nimby - 'Not In My Back Yard'.
Nimbyism is the pejorative term for people who object to building projects, particularly housing developments. But the term is also used against people who object to commercial and infrastructure developments. In fact, anyone who objects to any construction anywhere can be (and often are) called Nimbys, particularly by developers and people who work for them.
Yimbys, on the other hand, want development. In particular, they want housing development. Usually 20- and 30-something urban dwellers, Yimbys want cheaper, better homes they can rent or buy.
And they know the only way that can happen is if more residential dwellings are built.
So they agitate for construction. They support building schemes. They counter-lobby politicians and planners - who usually only hear from developers and people objecting to developments. And they propose ideas of their own to increase housing supply.
It is that last bit that makes the Yimby movement most interesting.
The Yimby movement started in San Francisco, a city that has become a magnet for high tech workers - mostly in their 20s and 30s. Although earning good money, they face a shortage of housing. And when a shortage of housing supply meets a lot of demand from well-paid people, the price of housing goes up. In the case of San Francisco, it goes up a lot. But the same trend is found elsewhere.
Dublin has experienced the same effect for the same reasons as San Francisco - a surge of tech workers into a city that cannot or will not supply enough homes. Bigger and more expensive cities like New York and London also see young workers facing accommodation shortages and high rents. Ditto Stockholm, Amsterdam, Toronto and Boston.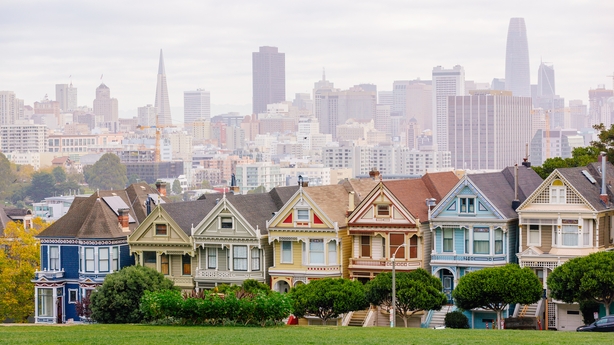 The Yimby movement has taken off in many of those cities. The billionaire Collison brothers, who own the payments company Stripe, have donated $1 million to California Yimby. A company press release said it was supporting the "advocacy organisation" in its efforts to increase the rate of homebuilding in California from 80,000 units per year to 500,000 units per year.
Over the past 40 years, California has built less than half the homes needed to keep up with population growth. The result has been soaring house prices, with San Francisco leading the way as one of the most unaffordable cities in the United States. And that is holding back the economic progress of the Bay Area, according to Patrick Collison, Stripe's CEO, who said they are contributing to the Yimby movement because "we think broad policy change will make the most meaningful, widespread and long term difference to the state's housing crisis, by allowing developers to build more housing - specifically lower-cost, higher density housing".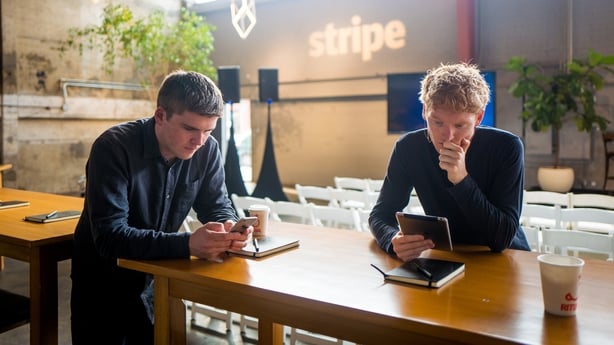 But higher density is a phrase that brings out the Nimby in many people. They immediately think of soaring apartment towers, or endless squat blocks with no green space to be seen. But John Myers of London Yimby argues it doesn't have to be like that at all. Indeed, building beauty into the plans is part of the core belief of Yimbys in the UK.
Their ideal vision of high density housing is to be seen in the white stuccoed Victorian terraces of Pimlico and Chelsea, or the mansion blocks of Bloomsbury - high density, yes - but very much sought after thanks to nice looking buildings and plenty of public space to form liveable neighbourhoods for lots of people. Not, for them, the high rise towers that are shooting up in Nine Elms and Canary Wharf, nor the endless later Victorian two-storey terraced houses, or their twentieth century counterpart, the garden suburb of semi-detached houses.
Ideally, London Yimby would like to see more housing in the same space that is occupied by existing, low density housing - using existing infrastructure, notably public transport, to provide more and better quality housing where it is wanted most, which over time will lead to a fall in the real cost of housing.
While Yimbys in California turn up at planning hearings to protest in favour of residential developments, or elect one of their own, like state Senator Scott Wiener, their UK counterparts are active in encouraging what they call "mild densification" of the cities, by encouraging existing owners to become small scale developers.
Their idea is deceptively radical - turn existing practice on its head by giving existing homeowners the power to make planning decisions for their own street.
There are plenty of ways to unlock the conversation where the whole community benefits.
The Yimbys argue the financial and other gains from planning changes should go to existing homeowners, rather than big developers. This, they say, would turn more people into supporters, not opponents, of new building.
John Myers, a co-founder of London Yimby, says "when somebody wants to build something, the government goes round to all the neighbours and asks them what they think, and the reality is new building brings nothing but inconvenience for them, in terms of noise, and construction traffic, maybe less parking. But the point is, there are plenty of ways to unlock the conversation where the whole community benefits. And if we have a system which allows people to work together then there is much more potential for building".
Mr Myers used to work in competition law, and says housing is one of the most dysfunctional markets there is.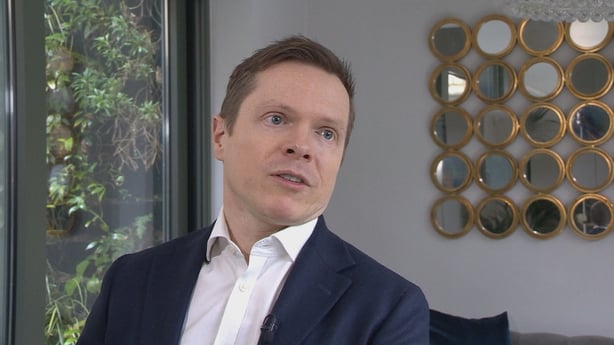 "It's about enabling people to reach a win-win solution and move the whole thing forward by giving people the power to decide what would be an appropriate scenario, what would benefit them and their community, in a way that we can't really do under the existing planning system."
These ideas are finding their way into the political mainstream, with Conservative-linked think tank Policy Exchange taking up some Yimby ideas, such as giving street residents the right to make planning decisions for that street, based on a two-thirds majority. So if some residents wanted to turn their two-storey houses into three-storey houses with apartments on top (or the ground floor), it would be up to their neighbours to decide if it was right for the area. The beneficiaries are the existing homeowners, who get the financial gains of being small-scale developers, and the wider community, who get to set the rules for what they want (or don't want) in the street.
Advocates say it should not be a planning free-for-all - there would have to be general rules about what is and is not allowable. But within a framework, the people in a community should be able to decide for themselves what they want. Even if it means turning streets of semi-detached houses into streets of five- or six-storey terraces of large apartments.
The Yimbys are convinced that lots of small-scale intensification can add up to have a big effect.
Either we build more homes for people who want to live in London, or we just find a way of choosing who does and does not get to live here, and that feels like a much sadder option.
An example in London is a scheme of 16 units in Clapham, where eight owners of flats and maisonettes in a 1950s former council block in the suburb clubbed together to redevelop it into a 16-unit block. Half the units were sold to new residents, to pay for most of the development costs, while the existing owners got bigger, newer homes in a neighbourhood they did not want to leave but could not afford to trade up in.
According to one owner, Billie Street, there were plenty of objections from people who thought they were developers who were coming into the neighbourhood to maximise their return from the available space. But the key to getting permission to build, she says, was encouraging the people who thought it was a good idea to build to say so via submissions on the planning permission website.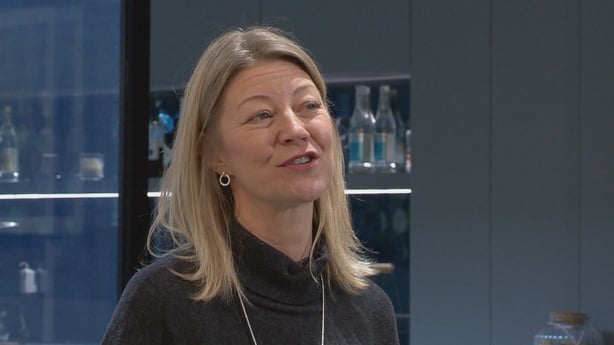 Once the development was built, she says, they never heard from the objectors again, but have plenty of people telling them how much they like the new housing.
The units are not cheap, but have added supply to the existing space. Over time, more such developments would at least slow down the ever upward march of London prices and rents.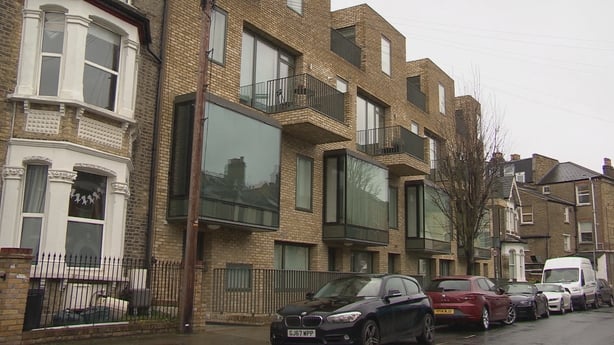 And more units means more choice for those young workers, like 23-year-old Aria Babu, who works in market research and lives in a damp basement flat in Camden with two others, but who would rather have a place of her own - without damp.
"I'm spending about half my post-tax income on rent. The way I see it, we are going to have a problem as long as we don't have enough houses for the numbers of people in the city. So the only solution I see is either we build more homes for people who want to live in London, or we just find a way of choosing who does and does not get to live here, and that feels like a much sadder option."
Britain and Ireland have similar planning systems, and similar housing problems. A shortage of homes has driven property prices - and rents - sky high.
Could Yimbyism play a role in changing that?