It was the first day of school for many boys and girls around the country with lots of excitement and maybe some tears.
But for one family from Co Offaly, this was multiplied by four.
The Kellys have four-year-old quadruplets who started in Junior Infants this morning.
Tom, James, Charlie and Luke joined their older brother Matthew at Cappagh National School.
Matthew started Senior Infants, and all are in the same classroom.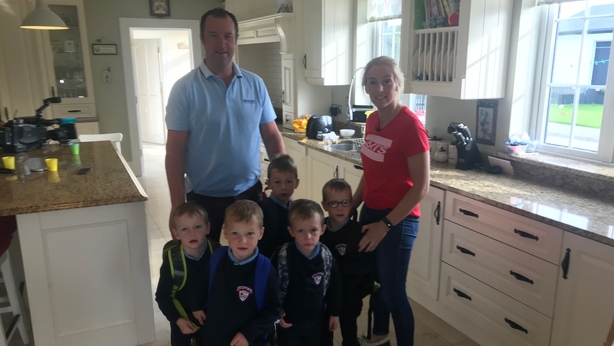 Their mother Anita is a part-time nurse in Mullingar.
She said it is busy all the time but her mother and mother-in-law are a great help.
Anita said while she is happy to see them start school, it is also a little sad, because it is a milestone missed by her father, who died in May.
The quads were in school from 9.20am to midday, so at least four lunch boxes did not have to be packed today.