A Co Kildare town has rallied to the support of the people of Croatia who have been hit by two earthquakes by collecting tonnes of supplies, including non-perishable foods and critical equipment for damaged homes.
In the last seven days the Mayor of Naas, Councillor Fintan Brett, issued an appeal in conjunction with the Naas town team for support to try and fill a 40-foot container bound for Petrinja, Croatia.
The town, with a population similar to Naas, was badly damaged by two earthquakes.
The second one, with a magnitude 6.4, claimed seven lives and caused a considerable amount of damage when it struck on 29 December.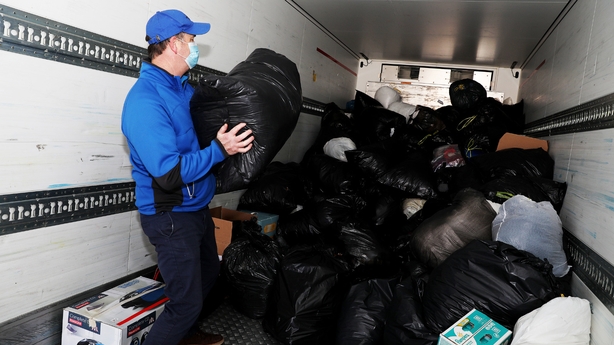 Over the weekend a relief aid project got under way at the car park of Kildare County Council at Aras Chill Dara and the local community of Naas came together with local businesses to answer the call for help.
Adhering to strict Covid guidelines, a collection of goods took place with goods ranging from generators and ladders to towels and bed linen all coming in.
Carmel Kelly from Sallins was one of those organised the collection and she paid tribute to everyone who gave of their time to help the project.
The collection continues on Monday and Tuesday at Naas Mens Shed on the Dublin Road, which will be open on Monday from 10am to 4pm and from 10am to 1pm on Tuesday to accept donations.