A stand-off has developed between residents of a Co Longford housing estate and the local authority after a dispute over plans to install a new car park in the area.
More than 15 residents from Slí na Mona in the town of Ballymahon have blocked the route of machinery that was moving in to start work on the development as part of a town regeneration project.
The residents claim the development has taken over six car parking spaces belonging to them and have asked Longford County Council to halt the project immediately.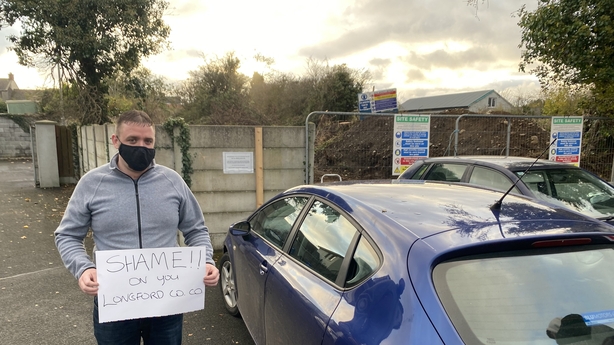 In the last 24 hours residents blocked the route of machinery in the area and have refused to move cars from the estate.
Longford County Council told RTÉ News they had no comment to make on the situation.