Ireland is to make a large contribution to a UN fund to combat malnutrition among children.
The initiative, by the United States and the UN children's fund, UNICEF, is aimed at improving nutrition for millions of children in the developing world.
Malnutrition is the cause of one in five deaths among children under the age of five.
The United States has contributed $200 million (€203 million) to the fund, and has called on other countries to contribute a further $250 million (€254 million). Ireland has responded with a contribution of $50 million (€51 million) – around one fifth of the target amount.
Canda, the Netherlands and the UK also made large contributions to the fund, as did several private sector donors.
The administrator of America's development aid body USAID, Irish borne Samantha Power, said, "the majority of children facing severe malnutrition – nearly two thirds of children who need treatment – live in places not currently in crisis, places that don't normally receive humanitarian aid."
"We are working to change that, to recognise that treatment for severe malnutrition is not solely a humanitarian need, but in some places a development requirement too."
UNICEF, the UN children's fund, is scaling up its efforts to combat malnutrition in children in the 15 most affected countries, including Afghanistan, Burkina Faso, Ethiopia, Haiti, Kenya Nigeria, Madagascar, Somalia, Sudan, South Sudan and Yemen.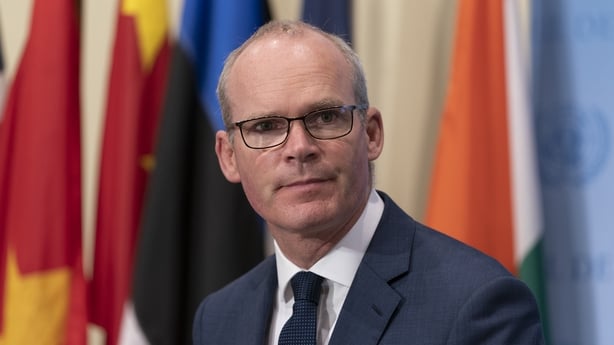 Minster for Foreign Affairs Simon Coveney said: "We're announcing two very significant funding commitments. First of all, we're going to increase our contribution to the Global Fund, which is about responding to disease on the continent of Africa, AIDS, malaria and TB in particular, and we're committing €65 million over the next three years to that fund."
"We're also announcing a €50 million fund for the support of nutrition for children on the Horn of Africa, which is suffering drought, causing a failure of the harvest again for the fifth year in a row.
"But it's also suffering because of the disruption to global food supplies and food security as a result of the war in Ukraine.
"So there is €50 million over the next three years to effectively feed children who otherwise would starve, working in partnership with the US and with UNICEF."