ESB has unveiled its most powerful and fastest ever charging facility for electric cars. It can deliver enough power in six minutes to drive a top-level electric car for 100km.
It can charge six such cars at that rapid pace, plus two more at a third of that pace, all at the same time.
This new high-power electric vehicle charging hub takes up eight parking bays at the Junction 14 service station at Mayfield on the M7 motorway near Monasterevin in Co Kildare.
Its three biggest charging machines - there are four in total - are each capable of pumping out 150 kilowatts of power.
That is enough to charge a small housing estate, according to John Byrne, Head of ESB eCars.
Never has so much electric power been made available for the general public to access so readily and in such a small space.
Mr Byrne said this is the future, but to make it happen, ESB had to build a new electricity substation nearby on the grounds of the service station.
It also installed myriad high-tech electrical connections and infrastructure in a fenced-off area right behind the charging hub.
It will cost a member of the public 37 cent for every unit of electricity they use while charging there.
We need your consent to load this rte-player contentWe use rte-player to manage extra content that can set cookies on your device and collect data about your activity. Please review their details and accept them to load the content.Manage Preferences
Just how many units you might need to get a full charge from empty, could range from 24 to 95 units (kilowatt hours) depending on the battery capacity of each individual eCar model.
In any case, it is very unlikely that drivers will turn up for a charge with an empty battery in the first place.
The cost of 37 cent per unit of rapid electricity represents a significant saving on the cost of fuelling a petrol or diesel car. Nevertheless, it is at least three times more expensive than charging at home.
Standard home chargers for electric cars deliver between 3 and 6 kilowatts, a fraction of the 150 kilowatts offered by these new mega-machines at Mayfield.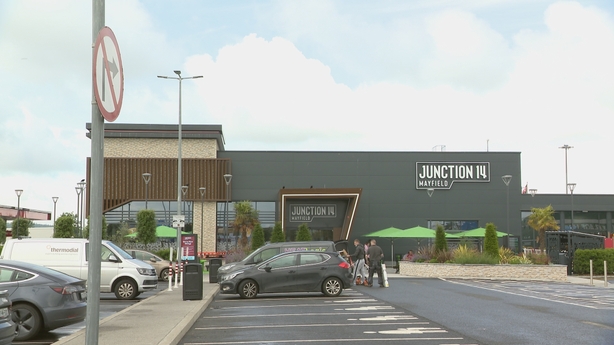 The speed of charging is very convenient, but it must be paid for too.
Today's launch of the high-powered electric vehicle charging hub is part of a €20m investment programme financed by the Government's Climate Action Plan and ESB.
A process of enhancement and expansion of our national EV charging infrastructure in well under way. ESB is aiming to have 50 charging hubs, while also continuing to upgrade the national charging infrastructure.
Already it has installed six high-powered hubs that allow three cars to be charged at the same time. It has also replaced 590 charge points and upgraded 31 standard chargers to faster speeds.
Minister for the Environment, Climate and Communications and Transport Eamon Ryan said one great thing about the promotion of EVs and the rolling out of the new charging infrastructure is that it that we end up using our own energy to drive our cars, especially wind energy.
This creates jobs and reduces our carbon emissions. He himself recently has recently taken possession of a brand new Volkswagen iD3 electric car, which he used to drive to the launch.
"They are better cars and simpler to drive. They are the future of motoring," he said.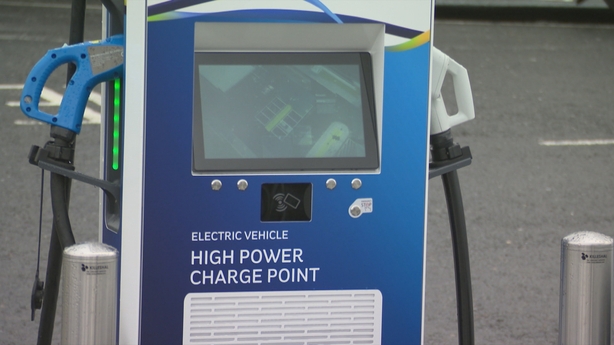 For Mayfield Service Station, there is very little profit (if any) from this new mega charging hub. Mayfield earns no margin or profit on the electricity dispensed. The space, including the eight parking spots, has literally been rented by ESB.
No doubt the service station will benefit a little from motorists going in for a coffee, or a bite to eat, while their cars are charging. But there are no big bucks here yet for the service station.
It has accommodated the ESB and electric car charging from the day it opened ten years ago.
Mayfield Director Liam Fitzpatrick said the owners are very conscious of the need for more availability, innovation, and better charging speed while trying to make motoring more sustainable.
ESB's Executive Director for Customer Solutions Marguerite Sayers said: "The electrification of transport is a key component of ESB's low carbon strategy for a brighter future and the new high-powered charging hub is a significant milestone."