Despite the cancellation of hundreds of overseas bookings in the first five months of the year, the River Shannon cruiser hire business is reporting its best season in nearly eight years due to an unexpected boost from so-called "staycationers." 
"Our business was on the floor when the lockdown was enforced in March and April," says Morgan Smyth, Manager of Silver Line Cruisers in Banagher, Co Offaly.
"We went through a period where we had bookings cancelled all over the place and it was bleak but then we had an amazing week.
"In the first few days we hadn't enough people here in the office to answer the phones with people from abroad ringing to get their money back for boats, and then in the second part of the week it all changed and we hadn't enough people to take calls from the domestic market trying to hire a boat for their holidays!"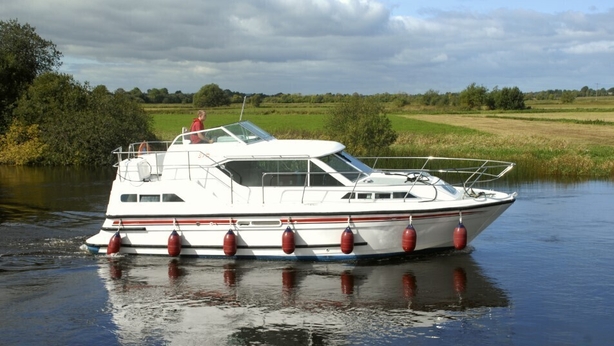 The Smyths have a fleet of over 40 boats based out of Banagher Marina and Mr Smyth says bookings are still flying, with September all booked up and the promise of more business in October if the weather holds.
"We were delighted with the domestic market," he said, "and we think they will return next year too, because they had a ball on the river."
Boat traffic on the River Shannon is up by over 30%  according to Éanna Rowe of Waterways Ireland, who says the new staycation customers will help to stabilise jobs in the sector.
"Its not just the cruise hire business that is flying, its kayaking, angling and our blueways are also busy as people turn to alternative breaks here at home this year."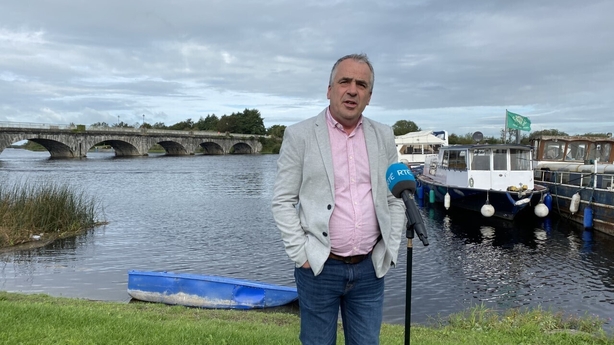 Banagher Marina was jam-packed with cars this weekend as hundreds of people arrived back from their break on the Shannon or turned up to set out.
"We are going to be very very busy in September," Mr Smith said.
"We are going to need new car parking here, such is the boom we are experiencing. There were over 120 cars here one week recently and the marina could hardly cope with the extra traffic." 
He said the new customers are coming from all over the country but "the Dubs are out in force".
"Some of these people have never been on a boat in their life before but they are enjoying it," he said, "its a different view of the countrywide, a different vista for them and we think they will be back."
Mr Rowe also believes the lucrative International market for cruiser hire here will also return when the world comes to grip with the Covid-19 virus. 
"The German market is substantial," he says, "they have been coming to Ireland for decades and those customers are loyal to the Shannon so they will be back and with our new strategic master plan with Fáilte Ireland coming down the line we look forward to increasing the visitors attraction and growing the sector."