A second row has erupted over the funeral of veteran republican Bobby Storey in Belfast last week.
Belfast City Council has issued an apology for the way it handled a second funeral service at a crematorium in east Belfast shortly after the large service in the west of the city.
Huge crowds lined the route as Mr Storey's funeral cortège made its way to St Agnes' church in Andersonstown last Tuesday.
Hundreds more then gathered at the Republican plot in Milltown cemetery, where many high-profile IRA members are buried.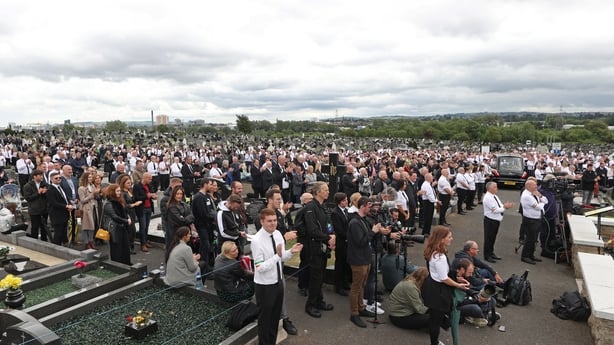 Sinn Féin leader Mary Lou McDonald and the party's leader in Northern Ireland and Stormont Deputy First Minister Michelle O'Neill attended both.
However, Mr Storey was not buried in the plot.
Instead, shortly after the public service his remains were taken to Roselawn Crematorium in east Belfast for cremation.
Afterwards, family and friends held a private service outside the crematorium chapel.
His family was the only one allowed to hold a service that day. Eight other families who had loved ones cremated were not allowed to hold services.
Belfast City Council, which runs the crematorium, has apologised to those families.
We need your consent to load this rte-player contentWe use rte-player to manage extra content that can set cookies on your device and collect data about your activity. Please review their details and accept them to load the content.Manage Preferences
This afternoon Northern Ireland's First Minister Arlene Foster said the fact that there was a private cremation raised further questions about why her partner in government attended the public service in west Belfast.
"I think a lot of people are wondering why there was a procession if you like from the chapel in West Belfast to Milltown when the body of Mr Storey was going to East Belfast for a cremation," the DUP leader said.
"I think that is something of concern too because it did turn into a political rally."
She said Belfast City Council also has further questions to answer and that DUP councillors in the city will pursue the matter.
Michelle O'Neill today again said she was sorry if her attendance at the funeral compounded the grief of any relatives who lost loved ones during the pandemic and could not grieve for them properly.
But she did not apologise for attending the funeral and has said she will not do so.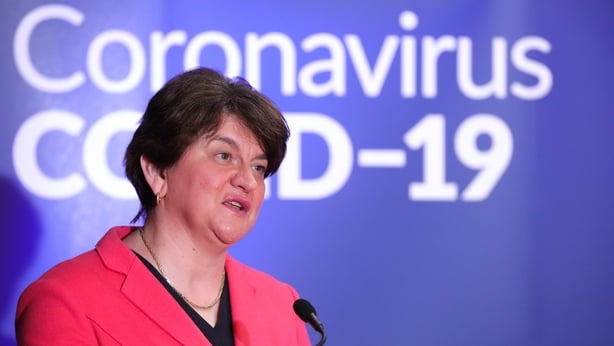 Speaking in the Stormont Assembly today, she said the police have not been in contact with her as part of any investigation into the allegations that she breached Covid-19 regulations.
"I can confirm that the PSNI have not been in touch with me, and I'm more than happy to cooperate with any PSNI officer who may wish to speak to me," she said.
---
Read More:
Foster: Executive 'damaged' by funeral controversy
Sinn Féin leader says O'Neill should not step aside during inquiry
Funeral for Bobby Storey held in Belfast 
---
Covid-19 regulations on outdoor public gatherings in Northern Ireland were relaxed last Tuesday, with the number of people allowed to attend funerals increased from 10 to 30.
In a statement, the council said an "operational decision" was taken to apply the new regulations to cremations "from the cremation of Bobby Storey onwards."
It added: "We accept in hindsight that this was an error of judgement.
"This meant that only one of the nine cremation services on Tuesday had 30 people in attendance, there were four burial services and these burial services had up to 30 in attendance; there were eight cremation services affected.
"We are in the process of contacting these families and are deeply sorry for how this error will have affected them and any hurt and distress caused."
The council also confirmed that three cremation slots after the service for Mr Storey were left vacant, but added that no services were cancelled.
"This decision was made in order to ensure that there were no other cremations later that day in order to protect the privacy of other members of the public and their cremation services," the statement said.
"Belfast City Council did not know whether to anticipate high numbers or otherwise and therefore planned for all circumstances.
"It is normal practice in the event of a high profile cremation to hold slots."
The Northern Ireland Assembly will tomorrow debate a motion calling on Ms O'Neill to apologise for attending the funeral.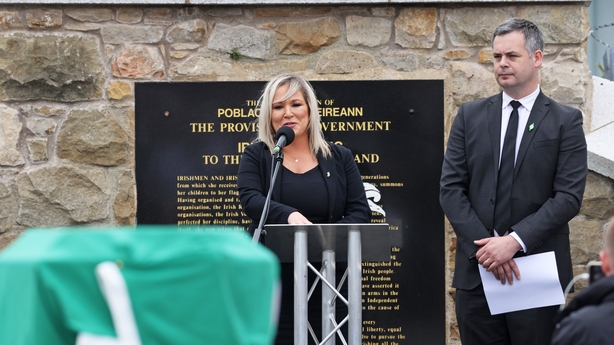 She has insisted that she did not breach any coronavirus regulations, and that she will not apologise for attending the funeral of a friend.