Thousands of protesters have gathered at demonstrations around the country to support the Black Lives Matter movement, following the death of George Floyd in Minneapolis.
People rallied outside the US Embassy in Ballsbridge in Dublin, with protests also taking place in Galway, Limerick and Belfast today.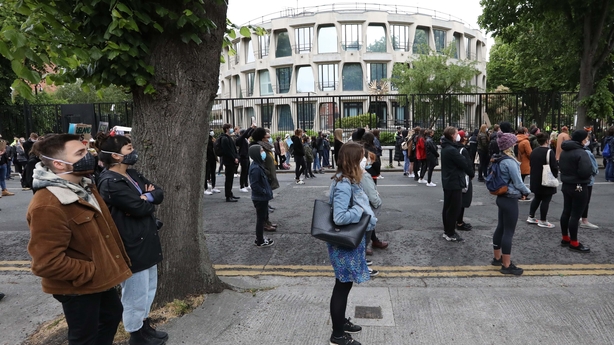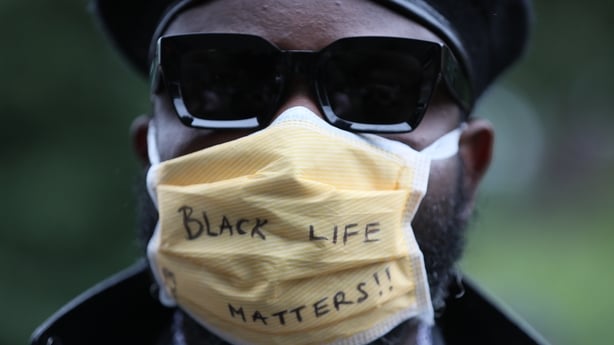 Organisers for the Dublin protest had asked people living within five kilometres of the area to join what they called a 'socially-distanced' protest. They were handing out personal protective equipment to those in attendance.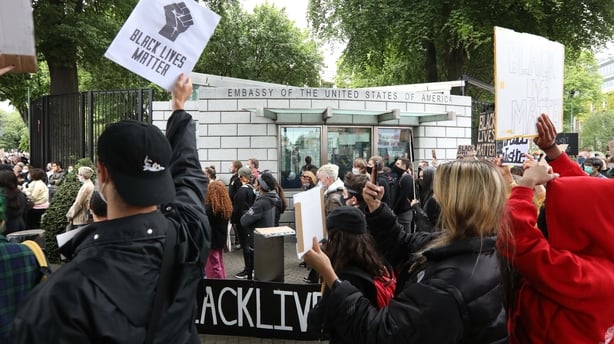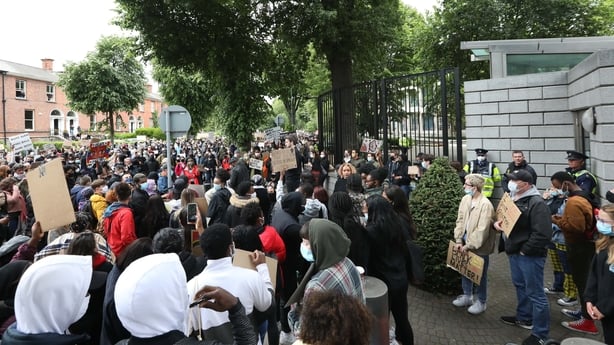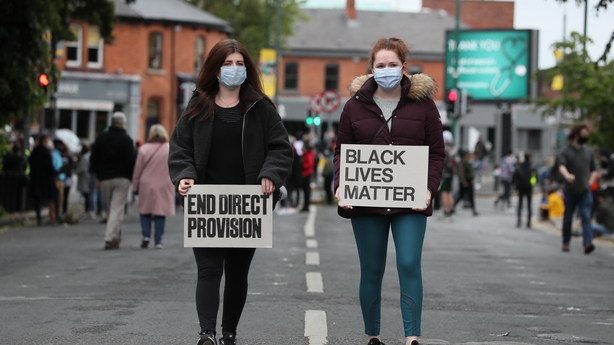 Gardaí say investigations are ongoing after thousands of people took part in a similar rally in Dublin last Monday. They say they were in contact with protest organisers to make them aware of their obligations under Covid-19 regulations.
They say they advised them of the health risks to participants and the wider community from such mass gatherings, warning that demonstrations may constitute a potential breach of the regulations.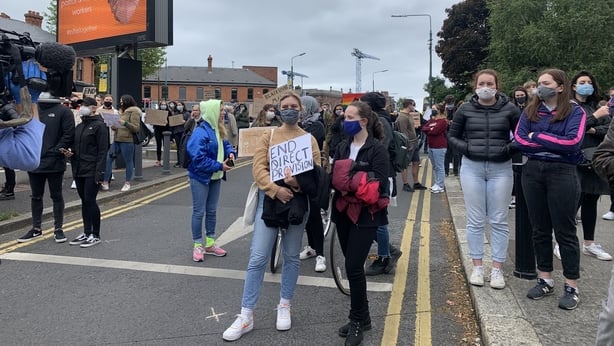 Similar demonstrations were held around the country, including in Galway and Limerick this afternoon.
It is estimated that between 700 and 800 people took part in the 'Black Lives Matter' protest in Galway.
Yesterday, the Chief Medical Officer, Dr Tony Holohan, asked people to stay away from demonstrations, saying now was not the time to be organising or attending such events.
Around 2,000 people also gathered in Belfast's Custom House Square for a Black Lives Matter demonstration today.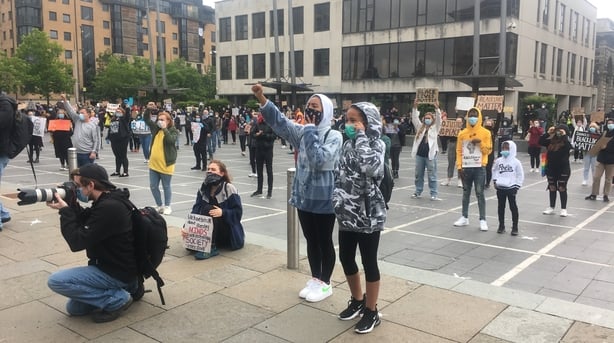 A number of speakers condemned those responsible for the death of George Floyd in Minneapolis, and they criticised the racism that still exists in many countries.
Dozens of PSNI officers were on duty.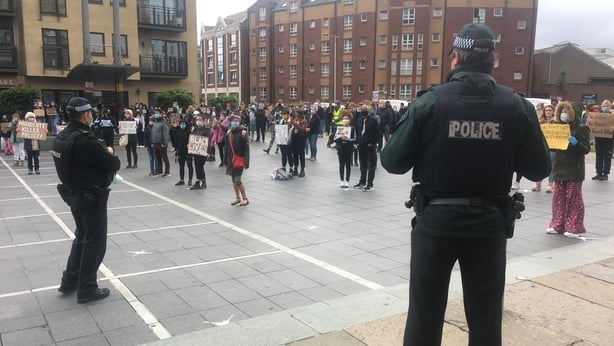 Yesterday, the leaders of Northern Ireland's power-sharing administration and the Chief Medical Officer there had asked the organisers to find a different way to protest on account of the pandemic.
Additional reporting: Tommie Gorman