A new exhibition celebrating the life of the man once known as the "High King of Grafton Street" has opened at the Little Museum of Dublin on St Stephen's Green.
Born in Scotland in 1952, Thom McGinty trained as an actor with the renowned mime artist Lindsay Kemp before moving to Dublin in the 1970s.
One of his earliest incarnations was as a clown; for a while based at the Dandelion Market, and he was then hired by various shops to promote their wares.
One such shop was the 'Diceman Games Shop', and McGinty became known as the Diceman for the rest of his career.
Although initially famed for his stillness, and his performance as a human statue, the Diceman began to attract crowds of onlookers wherever he stood.
Under instruction to move on, he developed a distinctive slow walk that was to become a trademark.
McGinty also worked as a model, and as an actor in shows including 'Salome' at the Gate Theatre.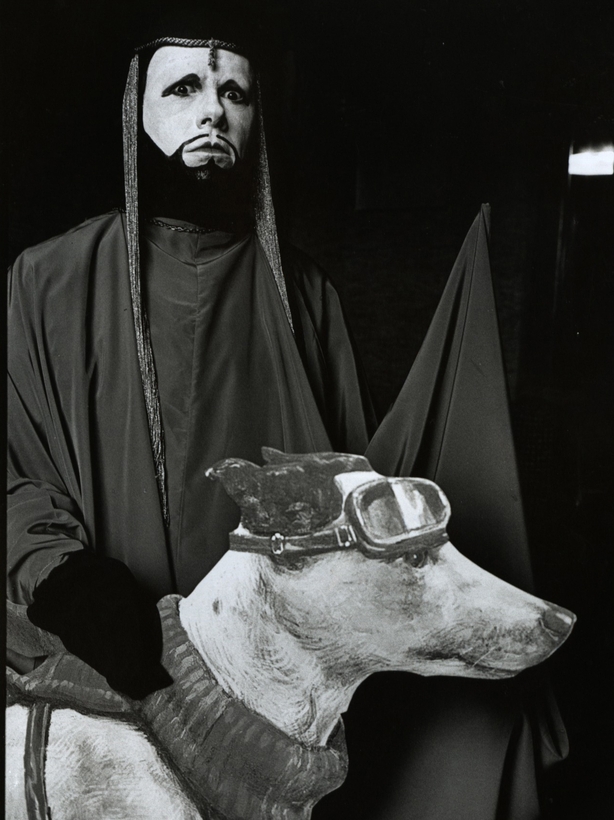 He was a vocal supporter of issues including gay rights and, when he was diagnosed with HIV, became one of the few people to go public about his condition, taking part in a groundbreaking interview on The Late Late Show where he discussed living with AIDS.
Thom McGinty died just a few months after that interview, in February 1995. He was aged 42, and attracted his final crowd as his coffin was carried down a packed Grafton Street.
---
From the RTÉ Archives:
Public Indecency Charges Against Diceman (1991)
Thom McGinty Found Guilty Of Public Indecency (1991)
Mona McGinty Delights Dubliners (1991)
Mime Artist Thom McGinty (1994)
---
Now, 25 years later, an exhibition containing many of his famous costumes alongside photographs, posters and press clippings has opened at the Little Museum of Dublin, just a short walk away.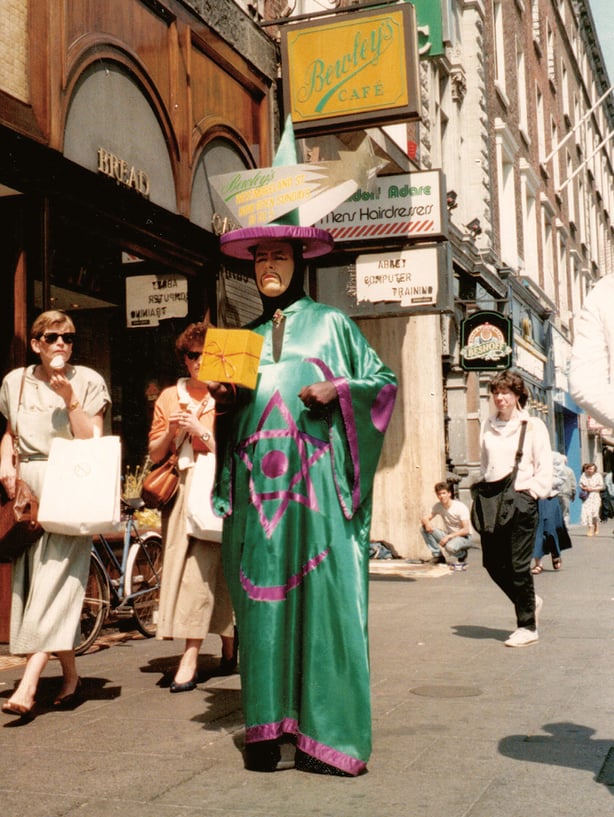 The Diceman exhibition runs until 25 May 2020
We need your consent to load this YouTube contentWe use YouTube to manage extra content that can set cookies on your device and collect data about your activity. Please review their details and accept them to load the content.Manage Preferences