The Mona Lisa is recreated as Mona McGinty by Scottish street performer The Diceman.
Leonardo da Vinci's famous painting the 'Mona Lisa' is imagined as 'Mona McGitty' by Scottish street performer and actor, Thom McGinty, better known as 'The Diceman'.
The character of a framed painting 'Mona McGinty' takes a walk through Dublin city centre bringing smiles to Dubliners young and old.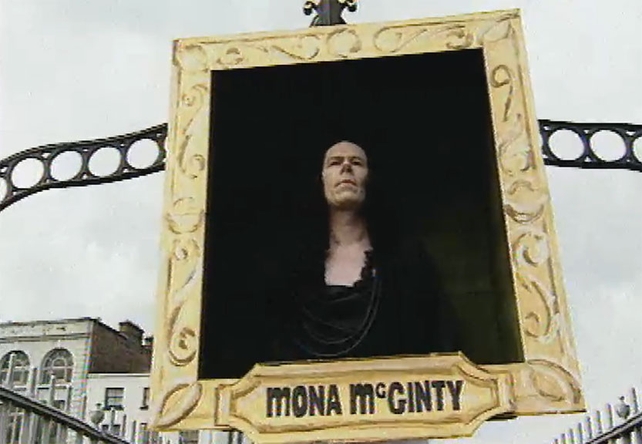 Thom McGinty as 'Mona McGinty' (1991)
RTÉ's 'Summer Express' captures people's reactions to Thom McGinty's unusual street theatre performance including that of actor Charlie Roberts who played Paddy Clarke in RTÉ's soap opera 'Fair City'.
This episode of 'Summer Express' was broadcast on 6 August 1991. The presenter is Dave Fanning.