Last March, Sinéad O'Connor was due to receive the inaugural 'Classic Album' prize at the RTÉ Choice Music Awards for her 1990 record 'I Do Not Want What I Haven't Got'.
Reporting on the event, I wasn't sure if Sinéad would be present to accept the accolade, as she had been rarely seen in public since the tragic death of her son Shane the previous year.
However, towards the end of the night, as the name of her album was called out, her distinctive figure took to the stage.
Before she could speak, however, a wave of noise rolled towards her, neither a whisper nor a scream but a roar of love, affection and appreciation.
Those of us in the audience wanted to tell her that she was loved, that she was valued, that she had been heard.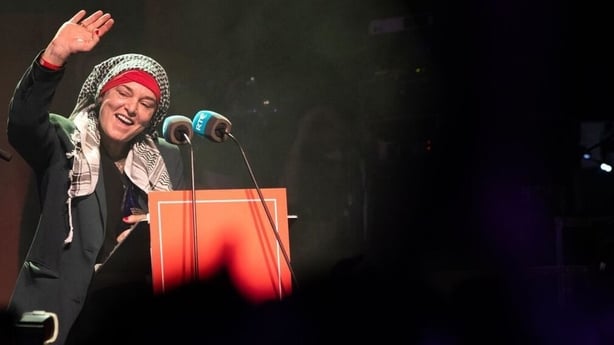 Ireland in the 1980s was a country of a million garage bands but in 1987 an utterly new sound emerged.
Sinéad O'Connor was just 21 years old when she released 'The Lion and the Cobra' but the album contained the seeds of her entire career, ranging from the powerful yet still radio-friendly 'Mandinka' to the Irish-influenced 'Jackie' and the savage beauty of 'Troy'.
Soon afterwards came 'I Do Not Want What I Haven't Got', the single 'Nothing Compares 2 U' and that video.
Viewers stood still in their living rooms and watched as a single tear ran down the cheek of this stunningly beautiful Irish woman with the shaven head and the golden voice.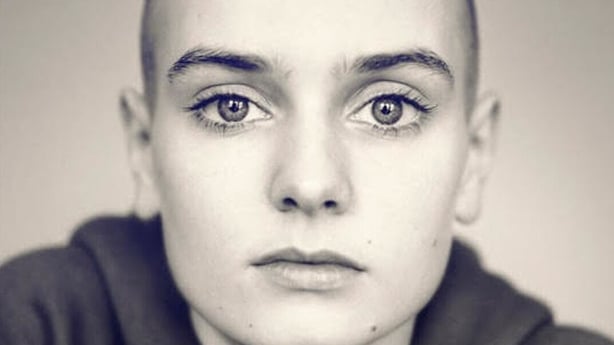 When I worked in England as a student in 1991 there was no need to teach anyone how to say my name, Sinéad O'Connor was already a global star.
However, this Sinéad was not content just to let her music do the talking.
Having had a turbulent childhood, she made it her mission not to keep things under wraps, as was usually the Irish way.
On Saturday Night Live she ripped up a picture of the pope, an act dismissed by many at the time as a 'stunt', but it was designed to draw attention to the issue of clerical child abuse.
In this, as in many other ways, she was ahead of her time.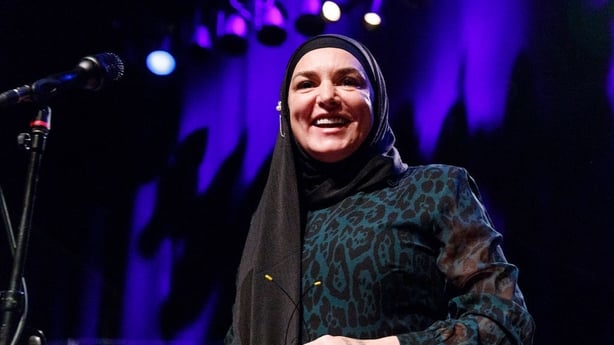 Her international career suffered as a result, but she continued to sing, perform and live her life the way she wanted to.
As well as speaking out she also took to the streets, marching and joining protests on issues including the 'X Case', where a 14-year-old pregnant victim of rape was prevented from travelling for an abortion.
Frequent appearances on Gay Byrne's Late Late Show meanwhile showed a quieter, more vulnerable side.
Her musical journey continued in tandem with her activism and she experimented with genres including reggae, Irish traditional music and pop - even recording an album of show tunes and torch songs.
A gifted songwriter, she was also a superb interpreter of other people's material and could turn standards like 'All Kinds of Everything' or 'Don't Cry for Me Argentina' into works of transcendent beauty.
Hers was not an easy life and Sinéad O'Connor spoke often of her mental health issues, in later years using social media to speak directly to friends and fans alike, sometimes to call for help.
The worst blow came last year with the loss of her beloved Shane, one of her four adored children.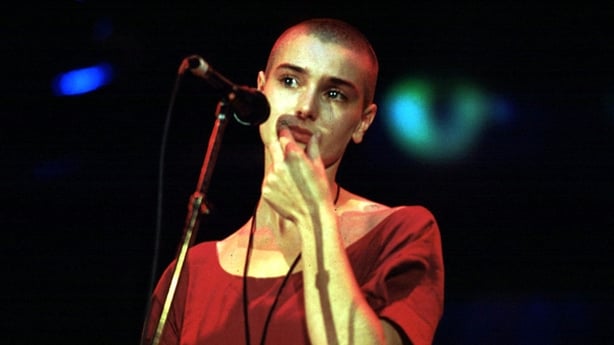 Her family are devastated by her loss and fans around the world have been paying tribute on social media, wanting simply to talk about her, share memories and listen to that voice one last time.
I was privileged to see her on stage a number of times, in The Point Depot in the early '90s, at a gorgeously warm homecoming concert in Vicar Street in 2019 and finally at the Choice Awards just a few months ago.
That night Sinéad O'Connor was receiving an industry accolade but instead of speaking of her own achievements she used her acceptance speech to dedicate the award to Ireland's refugee community.
Using her incredible voice to speak for others, one final time.
---
Read more:
Singer Sinéad O'Connor dies aged 56
President Higgins pays tribute to 'unique talent'
Watch: BP Fallon pays tribute to 'true star'
Sinéad O'Connor 10 major moments of a remarkable life
Nothing compares: Sinéad O'Connor remembered
Rememberings - Sinéad O'Connor's autobiography reviewed
Listen: Arena's tribute to Sinéad O'Connor