President Michael D Higgins has led tributes to singer Sinéad O'Connor who has died at the age of 56.
In a statement, the president said: "May I send my deepest condolences to Sinéad O'Connor's father John, the members of her family and to all those with whom she shared her life.
"My first reaction on hearing the news of Sinéad's loss was to remember her extraordinarily beautiful, unique voice. What was striking in all of the recordings she made and in all of her appearances was the authenticity of the performance, while her commitment to the delivery of the song and its meaning was total.
"To those of us who had the privilege of knowing her, one couldn't but always be struck by the depth of her fearless commitment to the important issues which she brought to public attention, no matter how uncomfortable those truths may have been.
"What Ireland has lost at such a relatively young age is one of our greatest and most gifted composers, songwriters and performers of recent decades, one who had a unique talent and extraordinary connection with her audience, all of whom held such love and warmth for her.
"The way in which she was able to move across the different forms of the arts was a singular achievement, as was the way her voice went around the world and how it was received. Her accomplishments included a body of work for film through the production of perfectly chosen and widely acclaimed lyrics.
"Sinéad O'Connor's voice and delivery was in so many different ways original, extraordinary and left one with a deep impression that to have accomplished all she did while carrying the burden which she did was a powerful achievement in its own way.
"Her contribution joins those great achievements of Irish women who contributed to our lives, its culture and its history in their own unique but unforgettable ways.
"May her spirit find the peace she sought in so many different ways."
---
Read more:
Sinéad O'Connor: 10 major moments of a remarkable life
WATCH: BP Fallon pays tribute to 'true star' Sinéad O'Connor
LISTEN: Arena's tribute to Sinéad O'Connor
Nothing compares: Sinéad O'Connor remembered
Rememberings - Sinéad O'Connor's autobiography reviewed
---
In a tweet, Taoiseach Leo Varadkar said her "music was loved around the world and her talent was unmatched and beyond compare".
"Condolences to her family, her friends and all who loved her music," he added.
Tánaiste Micheál Martin described O'Connor as one of Ireland's greatest musical icons.
In a statement on Twitter, he said "devastated to hear of the passing of Sinéad O'Connor.
"One of our greatest musical icons, and someone deeply loved by the people of Ireland, and beyond.
"Our hearts goes out to her children, her family, friends and all who knew and loved her."
Singer Declan O'Rourke said he was "so so sad to hear of Sinéad O'Connor's passing".
He described her on Twitter as "gifted, honest and uncompromising" adding that "her outright bravery and artistry blazed equally brightly for me. Few can be more deserving of the rest she has unquestionably won, if far too soon. Thoughts with all who loved and respected her".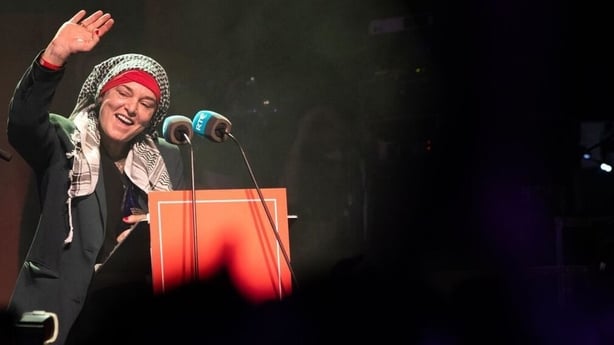 Fellow singer Bryan Adams also paid tribute, saying "RIP Sinéad O'Connor, I loved working with you making photos, doing gigs in Ireland together and chats, all my love to your family."
Comedian Dara Ó Briain also paid tribute to the singer on Twitter, saying: "Ah s****, Sinéad O'Connor has died.
"That's just very sad news. Poor thing. "I hope she realised how much love there was for her."
'Voice of an angel'
Mixed martial arts fighter Conor McGregor said "the world has lost an artist with the voice of an angel".
In a tweet, McGregor, who O'Connor once sang into the ring for a UFC fight in Las Vegas, wrote: "The world has lost an artist with the voice of an Angel.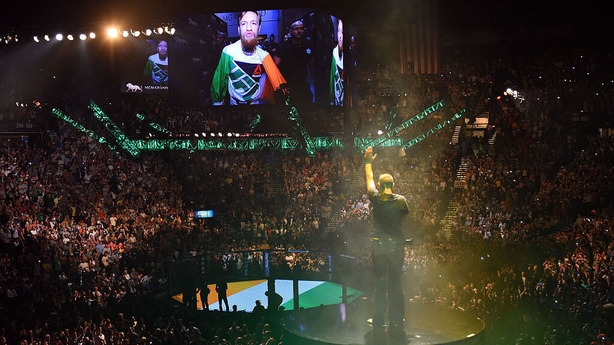 "Ireland has lost an iconic voice and one of our absolute finest, by a long shot. And I have lost a friend.
"Sinéad's music will live on and continue to inspire!
"Rest In Peace, Sinéad you are home with your son I am sure."
American rapper and actor Ice T said Sinéad O'Connor "stood for something".
In a Twitter post, he wrote: "Respect to Sinéad..... She stood for something... Unlike most people.... Rest Easy", accompanied by a praying hands emoji.
The lead singer of alternative rock band The Charlatans has referred to the singer as the "true embodiment of a punk spirit".
In a tweet, Tim Burgess wrote: "Sinéad was the true embodiment of a punk spirit. She did not compromise and that made her life more of a struggle.
"Hoping that she has found peace."
The band Aslan collaborated with O'Connor on Up In Arms in 2001. Its lead singer Christy Dignam died in June.
A post on the band Aslan's Facebook page read: "Two Legends taken from us so closely together... No words... Rest in Peace Sinéad."
Executive producer of Outlander Maril Davis said working with Sinéad O'Connor was a "true honour".
The singer sang the theme tune during the opening credits sequence for season seven of the historical drama.
Ms Davis tweeted: "On behalf of the entire cast (and) crew of Outlander we are deeply saddened about the news of Sinead's passing.
"She was an incredible talent (and) working with her on this season's main title song was a true honor.
"Our thoughts are with her family during this difficult time."