Keelin was the best of us. For 20 years, from Prime Time Investigates to Six One, Morning Ireland to Morning Edition, there wasn't a corner of RTÉ News & Current Affairs untouched by her fearless, generous, and passionate journalism.
The hallmark of Keelin's storytelling was that it was never about her. In 1999 she joined Prime Time where she made a number of acclaimed programmes many of which focused on social issues and gave voice to people on the margins of Irish society.
In 2002 she pioneered the Prime Time Investigates strand with 'Saturday Night, Sunday Morning', an hour-long Prime Time special on binge-drinking culture.
Other investigations focused on health inequality, cocaine abuse, homelessness, people trafficking, deportations and teenage criminality, for which she won a series of awards, including three IFTAs.
And that passion to tell the stories of those who could not, took her beyond Ireland. Keelin reported from a number of developing countries, including documentaries on the plight of child soldiers in the Lord's Resistance Army in Uganda and the rebuilding of Liberia.
---
Read more:
Tributes to 'passionate, dedicated public service journalist'
'An exceptional broadcaster who will be sorely missed'
---
Keelin strove to inform, probe and encourage. So when, in 2017, Bryan Dobson moved to Morning Ireland after 21 years presenting Six One, Keelin was an obvious replacement.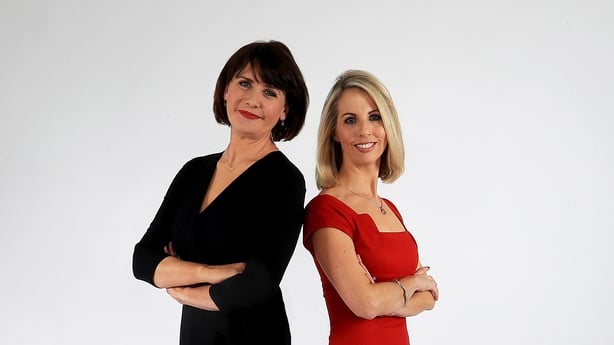 She was excited to be one half of an all-female presenting team, alongside Caitriona Perry, telling reporters at the time: "I'd never have seen it was going to be two women on the Six One, so I'm really pleased about that."
"She was always clear that the star of the news, was the news"
The truth is, few men, or women, could match Keelin as a journalist. Always inquisitive, interested and thoughtful. She was as comfortable in the studio as on the road.
But she was always clear that the star of the news, was the news, telling the Farmers' Journal "we are there just to get the news out, we are not there to be personalities". The tragedy is that she didn't have longer to do so.
In 2013 Keelin had marked Daffodil Day with an appearance on the Late Late Show, where she revealed that she had been diagnosed with cancer in 2011, undergoing a mastectomy.
She worked throughout her surgery, chemo and treatment. And when her cancer returned, she did so again - defying pain and determined to live life to the full. And she did exactly that.
Keelin achieved more in 51 years than most of us will in a lifetime. Our hearts are breaking - and our thoughts are with her husband Conor, her children Lucy and Ben, and her father Derry and the rest of her family.
Keelin Shanley was the best of us. And we are poorer for her loss.