Maria Ressa stands 1.65 metres tall. But she's a giant of journalism.
Last month, as she accepted the Nobel Peace Prize, the editor of the Philippines online news site, Rappler, challenged others to join the fight against the lies and disinformation. "What are you willing to sacrifice for the truth?" she asked her audience in Norway.
It's 85 years since a journalist last won the Nobel Peace Prize. Then, in 1936, Europe stood on the edge of a second World War.
Carl Von Ossietzky never made it to Oslo. He was imprisoned in a Nazi death camp and died two years later. In 2021, the Nobel Peace Prize Committee said it was honouring Ressa, and her fellow Peace Prize Laureate, Russian editor Dmitry Muratov "for their efforts to safeguard freedom of expression, which is a precondition for democracy and lasting peace".
But you don't have to go to the Philippines or Russia to see the damage lies and disinformation can do. Freedom of expression works both ways - it's right that RTÉ News is held up to scrutiny. But there is an important distinction between legitimate criticism and unsubstantiated, gratuitous and often malicious abuse.
What happens on social media doesn't stay on social media. Increasingly, it translates into real world hate from those seeking to sow disinformation. Without facts, we can't have truth. Without truth, we can't have trust. Without trust, we have no shared reality, no common starting point for debate and democracy.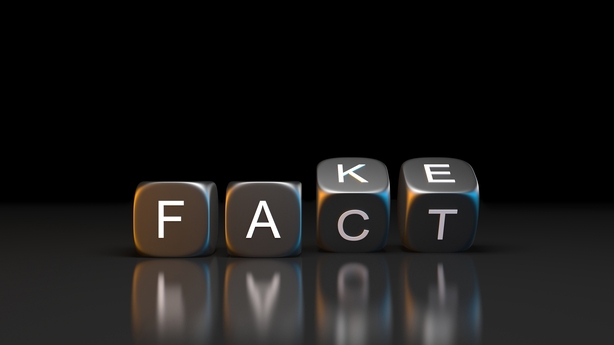 That's why in September 2020, RTÉ News launched its 'Truth Matters' campaign, championing fact-based, verified journalism.
And not just from RTÉ. Last summer, we announced that RTÉ would become the first Irish news organisation to sign up to the 'Journalism Trust Initiative'- an industry wide initiative to promote trustworthy journalism and reduce disinformation through the development of independently audited standards of journalistic methods and ethics.
Trust isn't just the product of facts or truth. It also depends on transparency, detailing the ownership, funding and ethos of an organisation.
So, today, as part of the process of seeking external independent accreditation to the JTI, we've published a top to bottom assessment of where, how and why RTÉ News operates, on radio, TV, online, on mobile and on social.
In the first phase, it covers all of the content produced by the RTÉ Newsroom - from Morning Ireland to the Nine O'Clock News, the RTÉ News Channel to the app and rte.ie/news.
The next stage is for an independent, external auditor to review our transparency report and determine whether RTÉ should be awarded the JTI standard. Think of it as a bit like the Bord Bia 'Quality Mark', but for trusted journalism.
The hope is that more newsrooms will sign up for the Journalism Trust Initiative, making it harder for disinformation to get into your newsfeed. And that platforms like Facebook and Google will have a new tool to sort out real journalism from those peddling lies and hate.
To quote Maria Ressa: "What are you prepared to sacrifice for the truth?"