Seventeen years ago this month, a young cameraman from Navan set off on assignment for the Middle East.
Simon Cumbers' love of reporting had taken him from River Boyne in Co Meath, to the Amazonian rain forests, the African deserts, and the Arctic Circle.
He'd begun his reporting career at Dublin's Capital Radio, now FM104. But he had moved behind the camera, covering civil unrest in Indonesia and earthquakes in Turkey and India while working for the BBC and ITN.
In June 2004 he was in Saudi Arabia. In the aftermath of the Iraq War, four men, armed with guns and bombs, had attacked two oil installations and a residential compound at Al-Khobar, the hub of the Middle East oil industry. Gunmen had killed 22 people –19 foreigners from 9 countries, including the United States and Britain. Simon had been sent to cover the story with the BBC's Security Correspondent, Frank Gardner.
On their final day in the Saudi capital, Simon and Frank went to a residential district in the southwest of Riyadh. The journalists had just finished filming when a van pulled up and gunmen opened fire. Frank Gardner was hit by six bullets, severing one of his spinal nerves, leaving him with partial paralysis in his legs. Simon was killed. He was just 36 years old.
For as long as journalists have been seeking the truth, there have been those determined to silence them. Simon is one of more than 2,000 journalists who have lost their lives reporting the news. Their names form an online Journalists Memorial curated by the Newseum in Washington DC.
Murder is the ultimate form of censorship. For over a decade, from Afghanistan to Iraq, Libya to Syria, I had a front row seat in the post 9/11 reshaping of the Middle East. First as Foreign Editor of the BBC, and then as Managing Editor of the US broadcaster, ABC. Risk was never far away.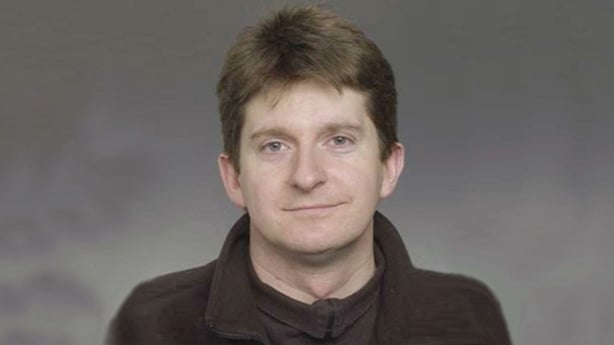 But it's not only drug cartels and terrorists who target journalists. Around the world, too often those in power also try to silence reporters by putting them in jail. Last year closed with a record number of journalists imprisoned. China, which arrested several journalists for their coverage of the pandemic, was the world's worst jailer for the second year in a row.
Today, the attempts to silence journalists and spread fear come from a different quarter – but one that is no less deadly. Disinformation has become the poison in the bloodstream of our societies - undermining trust and destabilising democracy. It has never been harder to separate fact from falsehood, truth from lies.
"Journalists have been hounded by anti-lockdown protestors, accused of being 'traitors' and 'scum'"
Over the past 15 months, the World Health Organisation (WHO) has said it has not just been fighting a pandemic. It has warned of an 'infodemic' of fake news, that spreads faster and more easily than Covid19 and is just as dangerous.
Journalists have been hounded by anti-lockdown protestors, accused of being "traitors" and "scum". Their crime? Telling the truth. And unlike al-Qaeda or Islamic State, those responsible are not in some far-off foreign land. During the pandemic, wild conspiracy theories posted online have been spread by those closer to home, helping drive polarisation, deception and fear.
The truth matters. Not just for journalists, but for our audience too. That's why, last autumn, RTÉ News launched a TV campaign, to highlight the importance of rigorous, fact-based journalism. It was planned before Covid had ever been heard of. But its message has never been more important.
Journalists have been hounded by anti-lockdown protestors, accused of being "traitors" and "scum". Their crime? Telling the truth. And unlike al-Qaeda or Islamic State, those responsible are not in some far-off foreign land. During the pandemic, wild conspiracy theories postespread distrust endangers all of us. Without a consensus about basic facts, society becomes polarised, with dangerous real-world consequences. Today, the country with the least trust in news, the United States, has the highest number of deaths from Covid.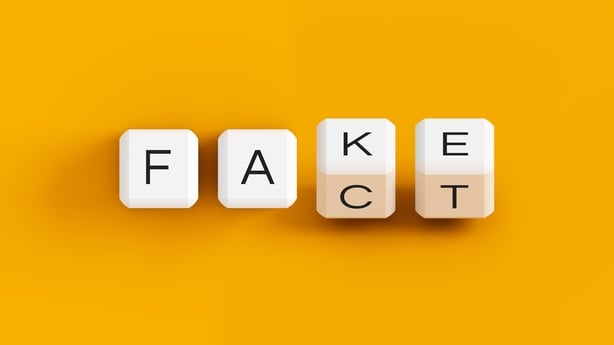 However, simply asserting the truth may no longer be enough. Amid a din of disinformation, it is vital audiences can trust what they're being told. That means we need to be more explicit about the efforts we make to ensure what we report is accurate. That doesn't mean we will reveal journalists' sources – they are the lifeblood of quality journalism. It is about showing how we do our journalism.
RTÉ is regularly ranked as Ireland's most trusted news organisation. But transparency is also key to trust and to truth. That's why today RTÉ News is signing up to the 'Journalism Trust Initiative'. It has been developed by Reporters Without Borders, in partnership with the European Broadcasting Union and the World Association of News Publishers.
It aims to make it easier for audiences to identify trustworthy journalism by creating a common set of standards for news organisations around trust and transparency - a benchmark of quality and independence, similar to the Bord Bia 'Quality Mark', but for reporting. While the Q Mark Irish flag on a product means it has been produced in Ireland, the JTI standard will show you can trust a news organisation's journalism.
Across Europe, the roll-out of vaccines offers the hope of ending the pandemic. And for the past 16 months, fact-based journalism has been the antidote to the 'infodemic' of conspiracy theories and hoaxes. The JTI is one more tool to help our audience separate fact from fiction. And there's a real desire in Ireland to do so. When asked by RTÉ, 73% of Irish people agree that truth matters.
And there are 2,344 reasons why.
This week marks the 25th anniversary of the murder of Sunday Independent reporter, Veronica Guerin, who was shot dead at traffic lights on the outskirts of Dublin in 1996. Hers is among more than 2,000 names that sit alongside that of Simon Cumbers on that Journalists Memorial in Washington DC. It also honours Martin O'Hagan of the Sunday World and Lyra McKee, killed in Derry, two years ago. All four lost their lives in the quest for the truth.
On a Sunday night in June 2004, I knocked on the door of a house in West London. Simon's wife, Louise, answered the door. I had to tell her that her husband of seven years had been murdered by al-Qaeda gunmen. One week later, we boarded a flight in Riyadh to bring Simon home one last time. He had gone to Saudi Arabia because he believed the truth mattered. Seventeen years on it still does. And it's worth fighting for. Now more than ever.
This piece first appeared in the Irish Daily Mail