Veteran RTÉ broadcaster Larry Gogan has been described as a friend of everybody who brought great happiness wherever he was.
The DJ died on Tuesday following a broadcasting career that spanned almost six decades.
The 85-year-old was best known for his work on RTÉ 2FM, where he was a DJ for 40 years before moving to RTÉ Gold.
Chief celebrant Fr Brian D'Arcy told mourners at Larry's funeral mass in Dublin that he was now reunited with his beloved wife Florrie, who died in 2002.
Fr D'Arcy spoke of the great love the Gogan family had for each other, saying the stronger the love the more difficult the departure.
He said Larry Gogan had brought happiness wherever he was and described him as the greatest DJ of them all.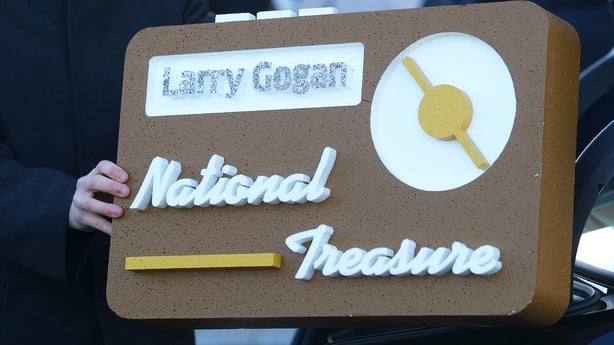 Fr D'Arcy said it had been a difficult time for RTÉ, who had lost Gay Byrne, Marian Finucane and Larry Gogan in a short space of time and that, together with the loss of Terry Wogan, who was a friend of Larry's, it was the end of an era in broadcasting.
He said that Larry was an extraordinary man who was very ordinary and his gift was to do extraordinary things but to remain rooted to the ground.
The broadcaster was happy, obliging, easy to work with, great fun, he said, and the greatest DJ we were likely to hear.
Fr D'Arcy also said that Larry Gogan would be missed not just in RTÉ but also in the BBC, where he was known through his work with Eurovision, and he said Irish music and musicians owed him a great debt.
Larry was, he said, a great professional, a dedicated father, a convinced Christian and a thoroughly decent man.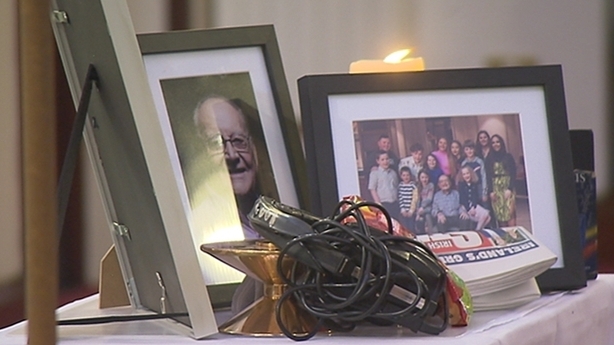 A copy of the Irish Daily Star newspaper, photographs of his wife and grandchildren and his well-worn set of headphones were among the items brought to the altar.
RTÉ Director General Dee Forbes and chair of the RTÉ Board Moya Doherty, many RTÉ colleagues and friends from the music industry, including U2's Larry Mullen, Dickie Rock and Mark Cagney, also attended the mass.
President Michael D Higgins and Taoiseach Leo Varadkar were represented by their aide-de-camps.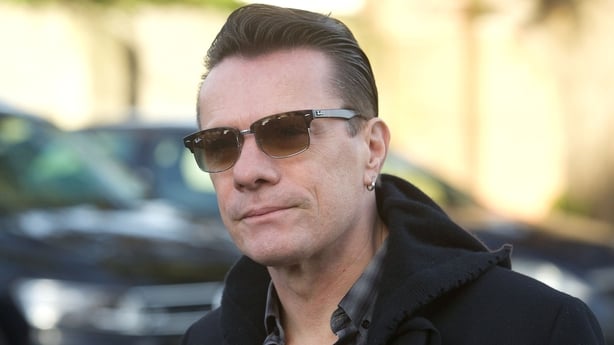 ---
Read more:
Every hour was a golden hour with Larry Gogan
Comedy Gold! The 10 best 'Just a Minute' answers
---
At its heart though it was a family funeral with Larry Gogan's grandchildren playing a central role.
Following the mass, his daughter Orla spoke of her father who the family referred to by his birth name Lorcan.
She said the family had been overwhelmed by the kindness shown to them in recent days and blown away by tributes on radio and TV.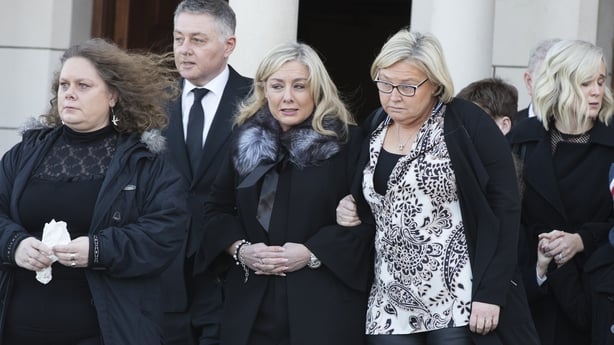 Orla Gogan said they had lost the "king" of the family, but were truly blessed to have had the coolest dad who loved fun and laughter and was a great pal, as well as a father.
She thanked his colleagues in RTÉ 2FM, especially the women who travelled with him in the roadcaster.
She also thanked his legions of devoted listeners and paid tribute to her sister Grainne, who cared for Larry in his final illness.
They had, she said, won the lottery in having a dad like him.