From the showband to the boyband eras, the late Larry Gogan was a champion of Irish music and a much-loved voice on the national airways. Two years after his passing, Alan Corr looks back on the career of the most popular DJ in Ireland
Larry Gogan was quite simply the DJ's DJ. His golden voice, evergreen and warm, was a constant of Irish radio for nearly sixty years and even after entering semi-retirement at the beginning of 2019, Larry - a first name only celebrity if ever there was one - was still held in the highest regard by the listening public.
The prince of Irish pop and later the king of rock 'n' roll, Larry was a radio veteran who began his career as a youthful face on RTÉ in the early sixties and lived through many ages of pop music, from the showband era to the rock band era and the boyband era, but never seemed to age himself. In fact, nobody was ever sure what age Larry Gogan was. Such was his popularity with both his colleagues, the acts he championed, and the listening public that one old RTÉ friend simply called Larry "god".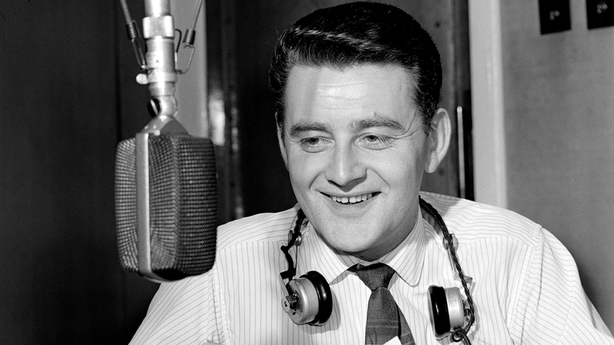 Larry was much more than just a disc jockey. A non-elitist, his passion for music was legendary and his knowledge was encyclopaedic. He was a man as likely to play The Jesus and Mary Chain as Westlife in the middle of the day and saw it as a moral duty to kick against the tyranny of official playlists by throwing sonic curve balls into the chart mix on a daily basis on air.
His all-time favourite act was U2 and the band's 1987 album The Joshua Tree was his favourite record of all time. U2 drummer Larry Mullen was a friend and the "When Larry met Larry" interview became an event every time the band released a new album.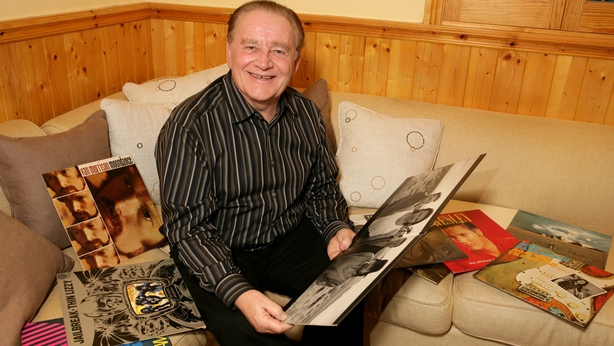 Out in his house in the leafy Dublin suburb of Templeogue, Larry literally had a garage full of records, which he would later donate to hospital radio, only hanging onto to his beloved Bowie and Elvis albums.
His commitment to home-grown talent was also there from the very start and many Irish acts, including Thin Lizzy and The Boomtown Rats, singled him out for praise. When he played the very first record on RTÉ Radio 2 in May 31, 1979, naturally it was an Irish record - Like Clockwork by the Rats. Larry probably did more for Irish acts than any other daytime broadcaster.
"I don't understand why younger DJs don't play more Irish music," he said in an interview with the RTÉ Guide in 2005. "They seem to be slaves to the British charts for some reason. If it's good, play it. There's loads of Irish rubbish out there but there's loads of British and American rubbish as well."
Larry, who was affectionately known as "Ireland's oldest teenager", even rankled stuffy RTÉ bosses when he played a U2 song one afternoon in 1983 and later again, at the behest of his youngest daughter Sinead, he played a half an hour of heavy metal and turned certain station bosses puce. Then again, Larry was legendary for listening to every piece of music he was sent (which was rather a lot), from lowly demo tape to major label largesse and had a commitment to his craft that few other broadcasters or, indeed, music hacks could boast.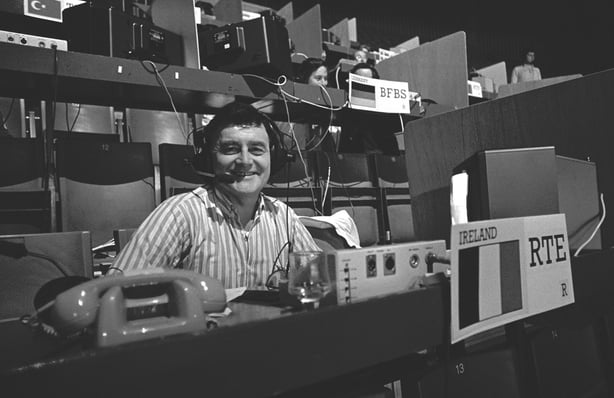 He was as universally popular with his colleagues in RTÉ as he was his many listeners and it seemed the only bad word ever said against him - at least in public - came in a famous interjection from a disgruntled punter who had fared badly on Larry's fondly-remembered Just a Minute Quiz slot. And even that story may be apocryphal.
He did more to safeguard quality music on radio against commercial imperatives and while radio changed on an almost daily basis, Larry Gogan remained a constant, a fixed star in the broadcasting firmament.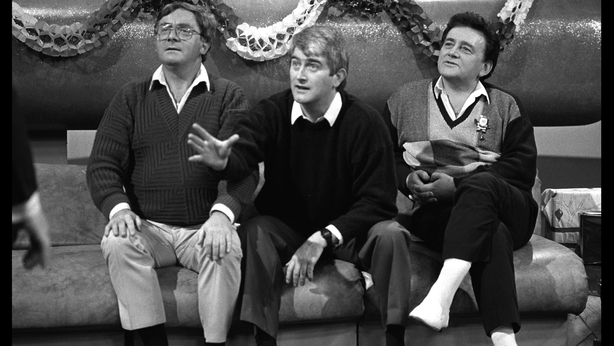 Lorcan 'Larry' Gogan was born in 1934 in Dublin and grew up in Fairview listening to American Forces Network (AFN) and Radio Luxembourg and dreaming of becoming a DJ. Years later he would remark, "I became what I wanted to be." He had sought to emulate his early radio heroes, Alan Freeman, Pete Murray, David Jacobs, and in many ways he surpassed them with his easy-going but slick presenting style.
His father, who owned a local newsagents, died when Larry was 10 and his mother, Mary, had to raise Larry and his seven siblings. By the age of 15, he was already performing and appeared in the play called Life With Father and also touring with Milo O'Shea in a production of Juno and The Paycock.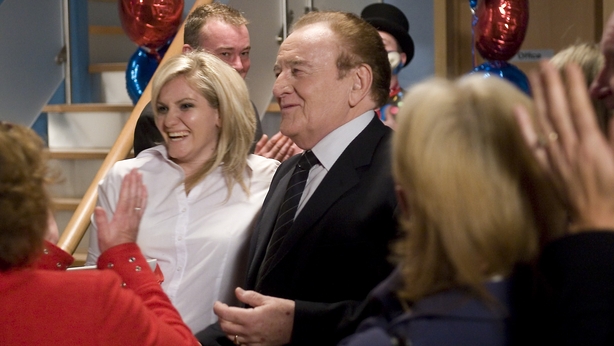 He left school before completing his Leaving Cert and worked in CIE for a spell and while Larry had first appeared on radio to recite poetry when he was a schoolboy at Holy Ghost Fathers of St. Mary's in Rathmines, it was an act of initiative that was to launch his career in broadcasting.
In an early interview he recalled, "We had a shop in Fairview in Dublin and one of the customers was Maura Fox, who was a producer of sponsored radio shows. I asked her would she give me an audition and she did.
"We recorded the sponsored programmes at the Eamonn Andrews Studios. RTÉ were looking for new DJs in 1961; up to then, a lot of the music programmes would have been done by actors. I did an audition, there wasn't much to it, if they liked your voice, they picked you."
He joined RTÉ on a short term contract on the same day as Terry Wogan and after working on mainly recorded and sponsored programmes, he began presenting his first live show, Morning Melody. "I was very nervous. I had a script and I memorised it," he later recalled. "You didn't pick your own records or anything."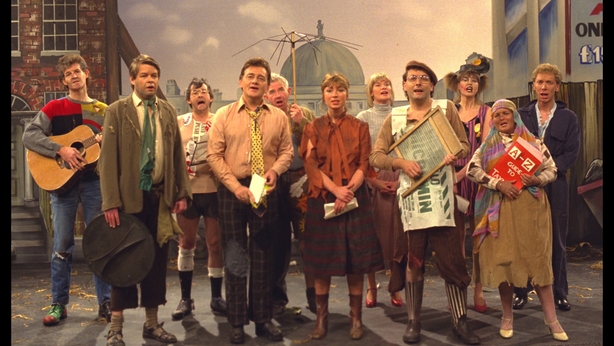 His column for Spotlight magazine and DJ slots and a hosting gig on Monday nights in the Television Club in Dublin put him at the centre of Ireland's burgeoning new music scene and he was a natural fit for the original line-up in 1979 of RTÉ Radio 2 (which later became RTÉ 2fm) and was probably the best known voice and face on the fledgling pop station.
Larry had been campaigning for a dedicated music station for years and despite job offers from the BBC and Radio Luxembourg, he presented a regular show on 2fm until 2019, becoming an anchor for the whole schedule with his weekday afternoon show.
Larry was equally at ease on television and presented numerous programmes on RTÉ TV in the sixties and seventies, including Pickin' The Pops, Go 2 Show and later, The Golden Hour, a TV/radio hybrid. He also provided radio commentary for the Eurovision Song Contest on both radio and TV, adopting a bemused but warm detachment from the often bizarre excesses of Europop.
He met his wife, his beloved Florrie, when he was 15. She was the daughter of the proprietor of Lucky Duffys newsagent on Parnell Street in Dublin and Larry always said it was love at first sight, for him anyway. He married her when he was 21 and they were together for 39 years, until her death in 2002. They had five children, Gerard, Orla, Grainne, David and Sinead, several of whom followed in their father's footsteps and had careers in the music business.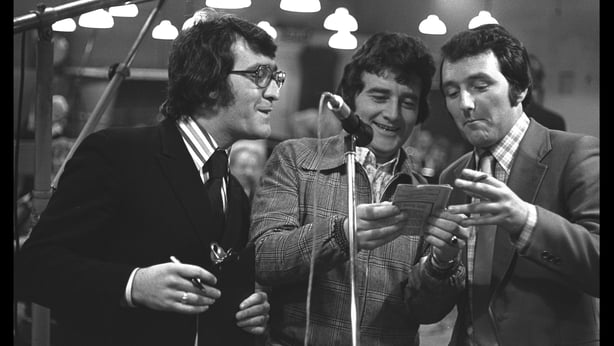 He left 2fm in 2019 (the last song he played on the station was by U2) and began working on RTÉ Gold, one of the national broadcaster's endangered digital stations. He was a rather frail figure at his retirement from 2fm party in RTÉ Radio's Studio One in January of 2019, greeting well wishers but seeming slightly embarrassed by all the fuss.
Jon Bon Jovi, Cliff Richard and Bob Geldof were among those paying tribute and In a farewell letter, read out live on air, Larry Mullen wrote, "We are alike in some ways: never that comfortable in the spotlight, but spending our careers there. You wear it better than I, with grace and dignity."
To mark his departure from the mother ship, 2fm changed its name to Larry Gogan fm for the day and dedicated a day of programming to Larry on January 31 last year and as the RTÉ Guide of that week noted, the DJ's DJ rolled his eyes good-naturedly at the very idea.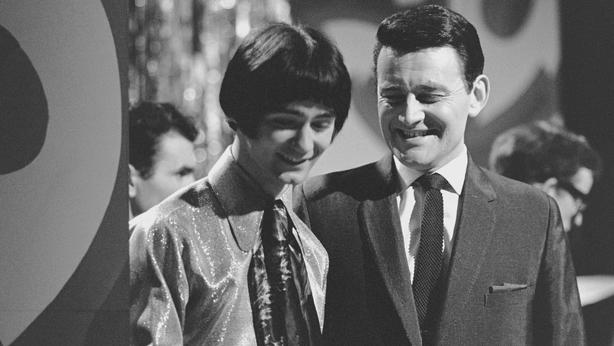 "They're all making a big fuss, which is embarrassing, to tell you the truth," he told The Irish Examiner at the time. "I'm not retiring, I'm just moving to RTÉ Gold. I suppose I have been in 2FM for 40 years, since I played the first record. I've been there since day one."
The recipient of many industry awards and a man who still commanded a very impressive listenership figures to the very end, Larry had a very simple mantra: "go in, do your job well, go home and stay out of the office politics".
Always preferring to be called a DJ and not a presenter, in 2019 he remarked on the enormous changes in radio since those early innocent days of the showbands and spinning actual real live records on air.
"It completely amazes me," he told the Irish Examiner. "I'm going to RTÉ Gold, which is a digital station that you can get on your phone, your computer and your television, it's hard to believe. You can get so many stations from around the world now at the touch of a button. It has completely changed the way we play records.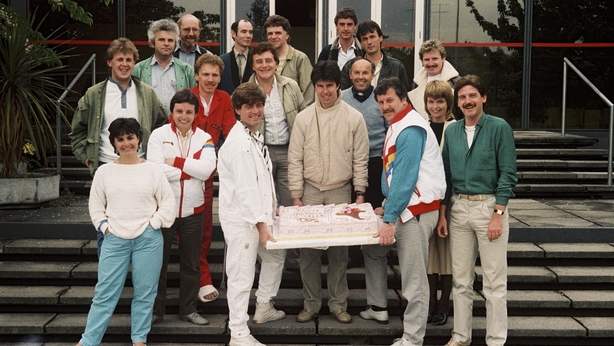 "When I started, the records would be picked for us, then we brought in our own. Now you don't even see a record, you put the name in and it just pops up. I like the feel of vinyl and all the information you get on a record sleeve.
"We also used to get sack loads of requests. We don't get mail at all now, it's all texts. But life moves on, where would you be if it didn't? As the fella says, you'd still be riding a horse."
January 7, 2020
In an intimate interview on the Claire Byrne Show in 2019, he explained his philosophy: "My take on life is I'm a happy-go-lucky kind of a person; I'm very lucky to be like that. I don't feel antagonism towards anybody and I seem to get on very well with people.
"So I'm quite happy as I am. I've always been the same, I think, and I don't put on anything because I think people can see through you. So I think I'm just... I am as I am."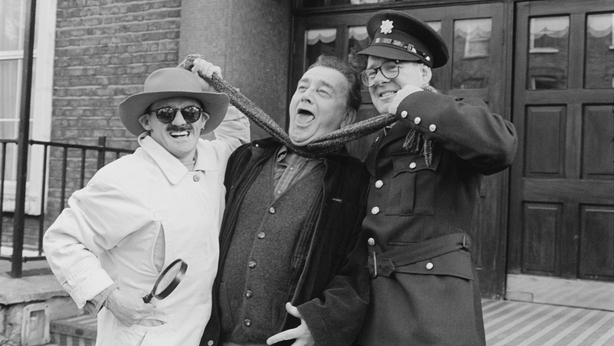 Larry had said he had considered chucking it all in after Florrie's death. However, Larry, a father of five and a grandfather of 12, said his religious faith and his passion for music and the job kept him going.
"What else would I do," he asked. "I don't play golf or anything like that. I never regarded what I did as work, just playing records and such. What would I do if I retired? Sit at home and look at the four walls?"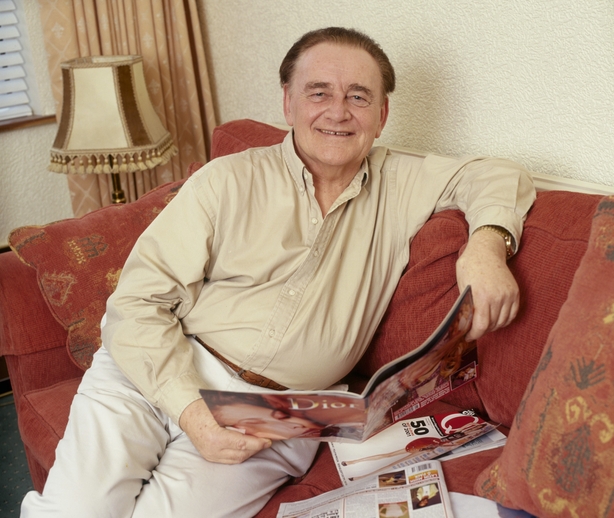 A genuinely modest man who had a warm smile and wave for everyone, lately Larry had been shaky. He suffered from arthritis and got around on a walker. He had a lengthy spell in hospital in 2017 and had been back under care in Dublin in the weeks before his death.
As he remarked with a grin in that 2019 RTÉ Guide interview, "my voice hasn't gone but the rest of me is falling apart."
And it's that voice people will always remember. Radios will seem oddly silent without Larry's evergreen timbre drifting out across the airwaves.
Every hour was a golden hour with Larry.
Alan Corr @CorrAlan2