Ireland's Covid-19 case figures are rising at a rate health officials are increasingly concerned about and unhappy with.
As of last night, there were 30,571 cases of the virus confirmed - and those numbers have increased by more than 3,600 in the last month alone.
Senior health officials are now warning of an exponential growth in cases where numbers creep up slowly but then the pace increases.
One official told RTÉ News that we are currently looking at a doubling in cases over a 16-day period.
The source also said that the growth in cases will not be what we experienced in March where cases doubled over a 3.5-day period.
Officials believe that if cases can be kept below 300 a day heading into the busy winter period, it would see 150 to 200 cases admitted to hospital and around 20 to 40 cases in intensive care. In this scenario, it is unlikely the health system will be overwhelmed.
Just two months ago Ireland appeared to be "flattening the curve" and keeping the widespread transmission of the virus relatively under control.
In June case numbers had been as low as single digits - as low as one case on 28 June.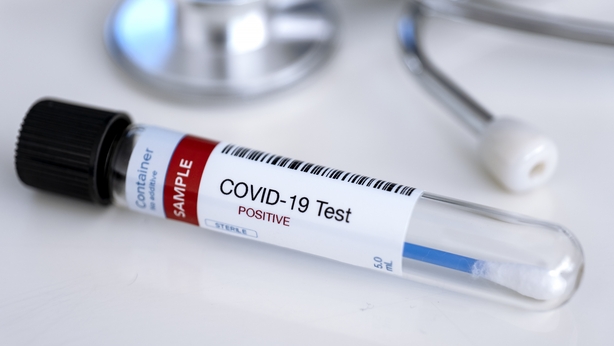 However since the end of July case numbers have been slowly creeping back up - from single digits in early to mid-July, increasing to double digits throughout August and back into hundreds in the past few weeks.
Cases of Covid-19 in Dublin account for around half of all cases announced recently.
Health officials have warned that the spread of the virus is entirely down to people's behaviour.
This is why NPHET has recommended that restrictions on numbers who can gather in homes be tightened in Dublin.
Senior health officials said if the disease can be kept low in the community then the health system will be able to cope. 
But if the country started to see 300 to 500 cases a day it would impact on hospitals, they warn.
They said that we are not headed for the growth in cases and deaths that we saw at the beginning of the pandemic.
---
---
Despite the recent surge in cases, deaths have remained low throughout this period with no additional fatalities being reported on the majority of days.
At present, Ireland has one of the lowest rates of mortality per 100,000, according to the European Centre for Disease Control.
Experts say this is down to the age group of people that are currently most affected by the virus. The majority of most recent cases are in people aged under 45.
However, health officials said there is a danger if the growing number of cases in those aged under 45 begin to "spill over" into older age groups.
Data has shown us that people over the age of 65 are more likely to die from coronavirus than people under 45.
The main message senior health officials want to hammer home is that personal behaviour will dictate how this virus will continue to spread and affect us.
They say the message is simple and hasn't changed, that if we follow public health guidance and follow good hygiene measures then we reduce the spread.
A source said: "The virus has behaved exactly how we expected it to. What we can't predict is people's behaviour."