Ten men who were involved in what was described as "an ambush" at a funeral home in Co Roscommon two years ago have been given suspended sentences by the circuit court.
The incident, which saw a man attacked with machetes, knives and chains, followed a prolonged feud between cousins in families based in counties Dublin and Roscommon.
Judge Francis Comerford said there was damning CCTV footage of the incident, which took place at Smyth's Funeral Home in Roscommon town on 23 March 2017.
The judge said that what had taken place was a "most grave offence", at a time when a family was mourning the loss of a loved one.
He said 10 of the men before the court, all of whom had addresses in the Tallaght and the Belgard areas of Dublin, had no serious previous convictions for violence.
He said an 11th man, who does have previous convictions, was not involved to the forefront of the attack.
Michael Mongan, from Roscommon town, was attending the funeral of his sister-in-law on the day of the incident.
CCTV evidence showed a number of the accused who were before the court walking up to the front of the funeral home and removing weapons from their clothing, including a knife, a chain, a hatchet, a meat cleaver and a shovel.
Mr Mongan was followed into the mortuary and set upon, in what was described in court as a "savage attack".
He was struck in the head with a machete and told gardaí he thought he was going to die.
Gardaí identified all eleven people from CCTV footage.
The men, including two fathers with their two sons, and six other first cousins, all born between 1967 and 1997, pleaded guilty to charges of violent disorder at a sitting of the circuit court in Roscommon town.
They were all given suspended sentences ranging from two years to seven years in duration.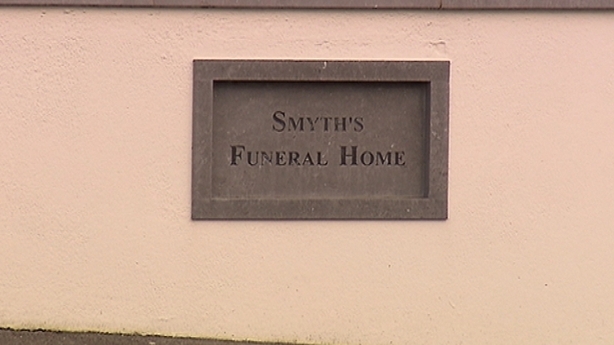 Judge Francis Comerford said there was a long standing feud that existed, and that mediation efforts were ongoing.
He said it was a planned and premeditated attack.