When Leo Varadkar stood on the steps of Government Buildings to call time on the last Dáil, ending weeks of "will he won't he" speculation, few predicted the course that this election would take.
The Fine Gael leader had won plaudits for his stewardship of Brexit talks, but was facing into a storm of criticism over policy failures closer to home, predominantly around health and housing.
Events, including the serious injury to a man while his tent was being removed by an industrial machine on the opening day of the campaign, propelled the issue into voters' consciousness.
Fianna Fáil was ready to pounce, initially seizing on the outgoing government's unpopularity, with the first opinion poll of the campaign putting the party 12 points ahead of Fine Gael.
This prompted Fine Gael's Paschal Donohoe - in a sometimes overlooked intervention of this campaign - to accuse Fianna Fáil of going around the country thinking the election was going to "fall in to their lap."
Voters took a second glance, and that momentum quickly dissipated.
Waiting quietly in the wings was Sinn Féin who appeared to come from nowhere to shake up this General Election campaign in a way few, least of all themselves, expected.
If "change" was the motif of the campaign, then Sinn Féin was wearing it best - setting itself apart from the old "establishment."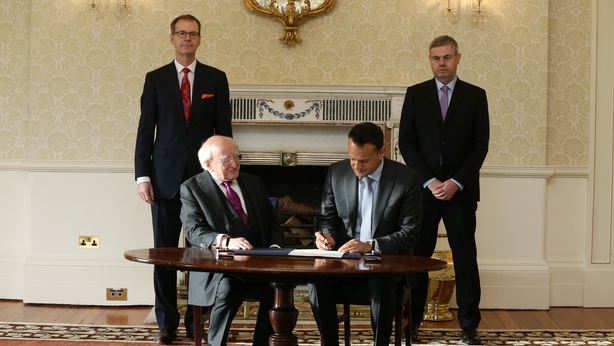 The campaign was called against the backdrop of huge controversy over plans to commemorate the RIC at Dublin Castle - something that some 80% of voters thought was the wrong decision, including 96% of 25 to 34 year olds, according to research by the Ireland Thinks polling company.
Sinn Féin's proposal to reduce the State pension age from 66 to 65, instead of the planned rise to 67, appears to have reached out to a demographic that would traditionally have shielded away from the party and gave it a momentum.
While Sinn Féin was short on policy launches throughout the campaign, it appears to have won plaudits from younger voters in particular for its well-articulated proposals on housing, including an eye-catching offer to freeze rents.
But as the campaign draws to a close, the party that had the most to gain now looks like having the most to lose.
Sinn Féin had risen to first place, at 25%, in the latest opinion poll (from below 10% in last year's Local Elections) just before a major point of controversy erupted around the party, which has left many asking what its impact will be on the final outcome.
Leader Mary Lou McDonald found herself making a u-turn from what she said in an interview on Monday night about comments made by her colleague in the North, Conor Murphy, and what she said on Tuesday night when a tape proving her wrong had been unearthed.
The sense now going in to polling day is that Fine Gael has slumped; Fianna Fáil is trying to regain some of the momentum that it had at the start of the campaign but had lost by the midway point.
And the impact of the controversy around Sinn Féin makes that party's performance an unknown factor.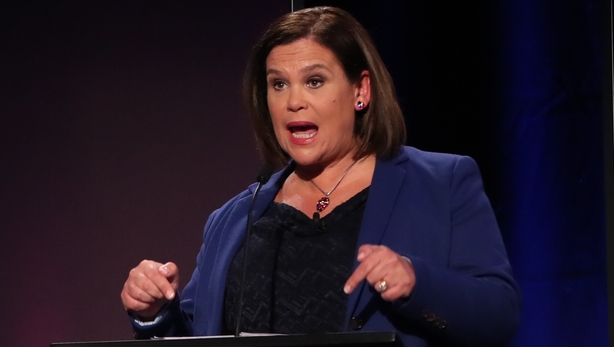 The only thing that can be said about this election with any degree of certainty is that a clear and obvious government is unlikely to emerge from it.
To look at how things are shaping up, first we need to take a step back and look at the wider picture.
Whatever happens on Saturday, this election is likely to change the face of Irish politics
Irish politics has, for some time, been undergoing an evolution. There are two big slow changes happening consecutively.
The first is the continuing political fallout of the economic crash and the consequent austerity programme.
These experiences have prompted populist rage and dramatic political impacts on other countries. In Ireland, it has been more of a slow burner, played out over a decade or more.
A tale of three acts
The first act was the 2011 General Election when the historically dominant Fianna Fáil was all but wiped out.
The second act followed was the election of 2016 which delivered equally dramatic results, with the Fine Gael and Labour coalition punished by almost exactly the same seat numbers as Fianna Fáil had been five years previously.
Those changes happened, by and large, within the structures of the existing centre-right dominance of Fianna Fáil and Fine Gael - almost amounting to a switch around of the preference between both parties.
The stage is set for the third act which could see space opening up for Sinn Féin or a broader left bloc to take centre stage.
A separate transformation under way in Irish politics is the natural progression of our proportionate representation with a single transferable vote system.
Other countries that have this system tend to have parliaments made up of many smaller parts (as opposed to two big ones). This is what the academics talk about when they say "fragmented."
The Irish political system has been shielded from developing in this way because of the dominance of Fine Gael and Fianna Fáil. But as their combined share of the vote drops off from around 80% in the 1960s to around 50% in the last election, to who knows what this time around, a more diverse Dáil of many parts is taking shape.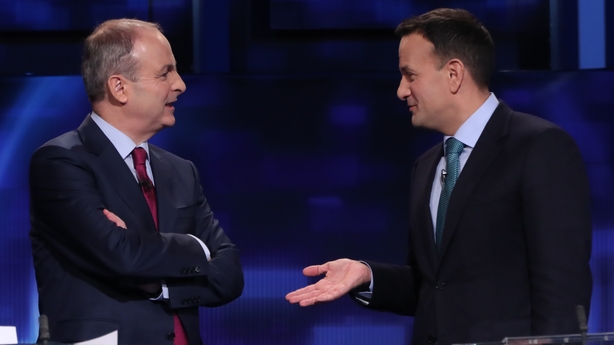 What does all this mean for this election?
There were some signs earlier in the campaign that the experience of the confidence and supply deal as well as the ineffectual "new politics" - which never lived up to its billing - would focus minds back towards a straighter choice between Fine Gael and Fianna Fáil. But the opposite has turned out to be the case.
Instead it is likely that either Fine Gael, Fianna Fáil or Sinn Féin will have to reach out to one another, or smaller parties, to lead a government.
In the final days of the campaign, Mr Varadkar has been telling reporters not to write his obituary just yet. The strange new creature of Irish politics, the "shy Fine Gael voter" might make their presence felt and make him the comeback kid. But it's looking unlikely.
The Sinn Féin leader has been urging younger and working class voters in particular to get out and vote, saying the "establishment" parties will rely on them failing to do so. Mary Lou McDonald said she can lead a government with left wing TDs. But with a maximum of 42 seats available to the party, that would also be a tall order.
"If they stay out this time, they could have it all to themselves next time around."
The Fianna Fáil leader has said he believes there will be a "critical mass" of other parties to form a government with his party. Micheál Martin said the change that the electorate clearly wants in government should be "achievable and realistic".
If he can get to the promised land of close to 60 seats and pull this off - again, a big ask - then a weakened Fine Gael and a strengthened Sinn Féin could both be seeking to grow from opposition but coming from very different viewpoints. This would create an interesting new dynamic in the Dáil.
If Micheál Martin cannot pull this off, then the outcome would be either an association between Fianna Fáil and Fine Gael (most likely through a reverse confidence and supply deal) or one of the other entering coalition with Sinn Féin.
Either option would amount to a huge change in Irish politics.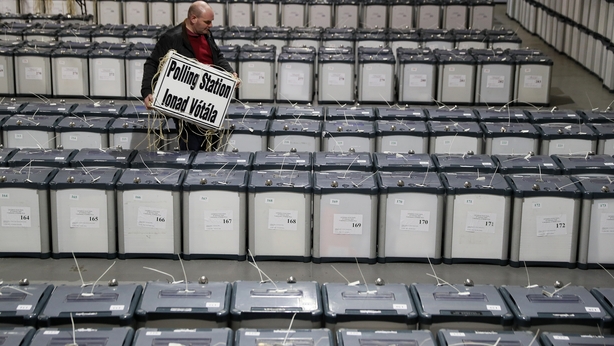 Sinn Féin in government would not only be in itself historic and a step into the unknown, but it would also - if the party is true to its word - open the door to a referendum of a united Ireland.
Sinn Féin in opposition, particularly if there was a closer association between Fine Gael and Fianna Fáil, would have a huge opportunity to build on its likely gains in this election.
Some observers have pointed to the experience of Labour in 2011. The party made huge gains in that election but squandered those gains after entering coalition with Fine Gael. The question of how that party might have grown if it stayed out of government would surely be a consideration of Sinn Féin if it was to be presented with the prospect of power.
As one former TD observed in recent days: "If they stay out this time, they could have it all to themselves next time around."
Whatever shape the next Dáil takes, it will need to be strong enough to deal with the many issues that voters clearly feel have been neglected over the past number of years.
But whatever happens on Saturday, this election is likely to change the face of Irish politics. The old playbook is being torn up. We will get a clearer picture this weekend of what will replace it.