Global economic growth will continue to weaken this year, with Euro Area countries experiencing the biggest slowdown, according to the Organisation for Economic Co-operation and Development.
In a bleak Interim Economic Statement, the OECD has revised down growth for almost all of the world's 20 biggest economies, with the biggest downgrades in Germany and Italy.
And it says a no-deal Brexit would make the situation a lot worse.
The OECD today cut its global growth forecast for this year to 3.3%, down from the 3.5% it predicted in November.
---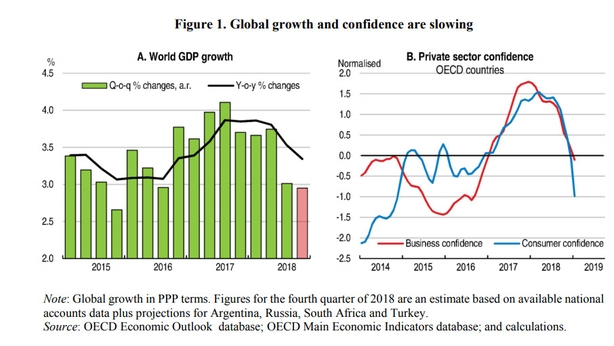 ---
To counter the slowdown it urges a group of Euro area states - including Ireland - to borrow money to fund an economic stimulus programme of infrastructure spending.
Compared to its last Economic Outlook in November, the OECD has cut the prospect of German growth by almost a whole percentage point from 1.6% to 0.7%. Last year German growth came in at 1.8%.
Italy suffers an even bigger downgrade, with growth prospects revised down by a massive 1.1% - pushing Italy into a contraction of -0.2%. 
This is even worse than a recent European Commission assessment of Italy, which projected minimal growth of 0.2%. Even that assessment meant further problems for Italy's budget plans, which were contingent on much stronger growth.
Germany and Italy have strong exports to China, but the mighty Chinese economy is slowing down from 6.6% last year to a revised down forecast 6.2% this year and 6% next. 
Gloomy OECD cuts world economic outlook on trade fears, Brexit pic.twitter.com/lNuVnxaew4

— RTÉ Business (@RTEbusiness) March 6, 2019
That Chinese slowdown knocks back trading partners like Germany and Italy, which in turn knocks back growth in the rest of the Euro area states that trade with Germany and Italy, as well as their own trade with China.
The Euro Area as a whole is set for growth of 1% this year - revised down from 1.8% in November. 
This is a sign of just how big the slowdown that started in the second half of last year may be. In 2018 the Euro Area grew by 1.8%, according to the OECD. 
The Paris-based group blames the global slowdown on a slowing in the rate of trade growth because of new restrictions and the threat of trade wars among the main trading blocks, the US, China and the EU. 
It says trade growth in Europe "has stalled"  reflecting a slowdown in both external and internal demand. 
The US economy will continue to grow at a strong rate of 2.6% this year - revised downwards by just 0.1%. But the trend is downward, falling to 2.2% growth in 2020, as the boost from the Trump tax reforms fades.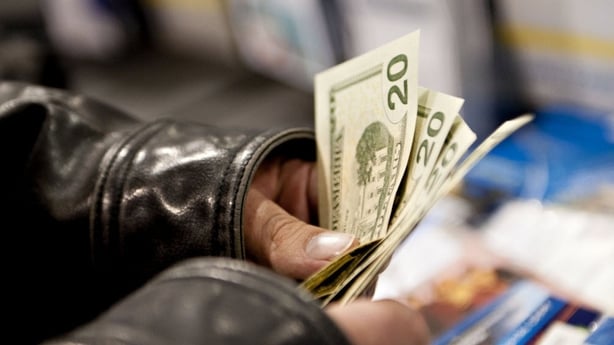 It warns that the threat of US tariff increases on the European car industry could wreak significant damage, as cars represent about 10% of EU goods exports to the US, and supply chains would spread the pain far beyond the main manufacturing countries. 
And that much weaker growth could be even worse - the OECD assumes there will be an orderly Brexit based on the withdrawal agreement and transition period in which essentially nothing changes.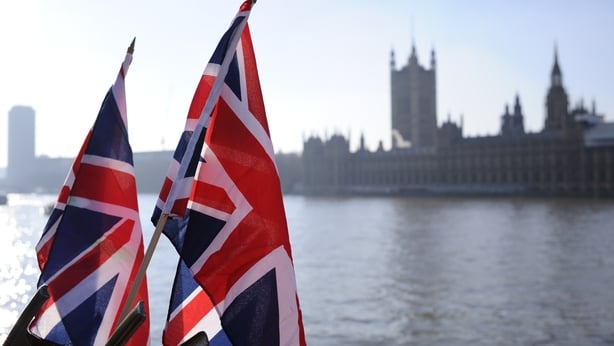 A no-deal Brexit and reversion to trade on WTO rules would lead to tariffs that would reduce GDP by 2% over the next two years. 
This would "add to adverse effects on GDP and business investment already seen", it says. 
"The effects could be stronger still if a lack of adequate border infrastructure and a loss of access to EU trade arrangements with third countries were to cause serious bottlenecks in integrated cross-border supply chains," the OECD states. 
"The costs would also be magnified if this also induced a further decline in business and financial market confidence and disruptions in financial markets," it says. 
"In such a scenario, the likely near-term recession in the United Kingdom would generate sizeable negative spillovers on growth in other countries," it adds. 
"Although contingency measures to soften the impact of a no-deal outcome are being taken by both sides, UK-EU separation without an agreement would still be a major adverse shock for Europe and possibly elsewhere in the world, given that the United Kingdom is an important trading partner for many countries".
The outlook is particularly grim for smaller EU states that trade with the UK - notably Ireland, Denmark and the Netherlands. The OECD says they could see exports to the UK falling by 15% over the medium term.
The negative impact of Brexit on investment is most evident in the UK, which is also hit by the slowdown in its biggest trading partner, the Euro Area. 
The combined effect sees a continuation of low business confidence leading to a lack of investment spending, further weakening growth prospects. The UK economy is forecast to grow by less 1% this year and next - assuming a smooth, orderly Brexit with a transition period.
The OECD says central banks should pause their plans to raise interest rates or tighten money supply.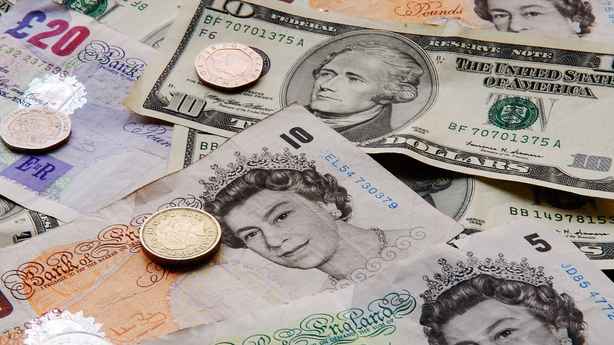 But it says in an era of low to negative interest rates and quantitative easing, central banks can do little to counter the economic slowdown, having used most of their ammunition fighting the great recession. 
It says it now up to governments to use their repaired fiscal strength to boost spending if they can, and push through structural reforms in all cases. 
In the Euro Area in particular, the OECD says countries with "ample fiscal space" - which it lists as Germany, the Netherlands, Austria, Finland, Slovakia, Slovenia, the Baltic States and Ireland - should borrow to spend 0.5% of GDP on investment programmes each year for the next three years. 
The OECD says in "almost all of these countries" public debt levels are relatively modest, and budget and current account surpluses point to an excess of savings relative to investment". 
The Irish Government is likely to disagree, having taken the view that EU fiscal rules (and the data they use) overestimate the safe capacity of the Irish economy to take on debt and increase spending. 
Many other economic analysis points to the danger of overheating in the Irish economy from an over aggressive expansion. 
The OECD says all states - and the EU as a whole - should undertake reforms aimed at boosting growth, notably in the services sector (in which Ireland is strong). 
In particular it says states should " streamline permits and licenses; improve the transparency of regulation; reduce barriers to entry in network industries, professional services and retail sector; and strengthen collaboration between research institutes, universities and industry". 
"EU-wide reforms could reinforce such efforts, particularly if renewed progress is made in completing the Single Market. Stronger government investment in physical and digital infrastructure can also enhance potential output in the longer-term by raising the capital stock," it adds. 
One vulnerability the OECD is increasingly worried about is the ability of the private sector to service debt - even if interest rates stay lower for longer than previously expected.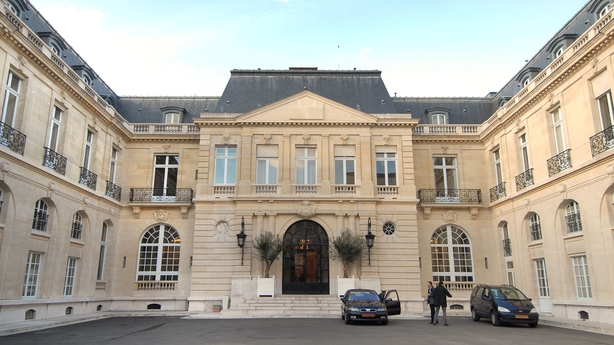 It says the global stock of corporate bonds has doubled in real terms since 2008, and now stands at $13 trillion. 
The quality of outstanding corporate debt has continued to decline, and there are signs that corporate earnings growth has started to slow, raising question marks over firms ability to service their debts, the OECD adds. 
Chinese firms face particularly significant bond refinancing challenges over the next three years. 
The OECD says leveraged loans in particular - which now total more than $1 trillion - are particularly exposed to a downturn in cashflow, which could "trigger significant repricing via fire sales and losses for investors".