The Governor of the Central Bank has said there is a "material risk" that house prices could go into reverse over the next two or three years.
Addressing the Oireachtas Finance committee, Philip Lane said a combination of factors over the next two to three years could see house prices not just stop rising but starting to fall. 
The main factor for this will be the increase in housing supply that is coming on stream, with more houses and apartments being built each year.
Professor Lane noted that the massive increase in housing output in the first decade of the century was a big contributory factor in the collapse in house prices after 2008.
The significant number of student accommodation units currently under construction will also remove several thousand students from other forms of rental accommodation, thus easing pressure on the rental market. 
A likely rise in interest rates over the next two or three years will also affect house prices, while the possible negative employment consequences from Brexit or other economic shocks should also serve to depress house prices and housing demand.
We need your consent to load this rte-player contentWe use rte-player to manage extra content that can set cookies on your device and collect data about your activity. Please review their details and accept them to load the content.Manage Preferences
Figures from the Central Statistics Office yesterday showed that residential property prices in the year to March outside of Dublin rose by 13.4%, while prices in Dublin were up by 12.1%.
Governor Lane also told TDs and Senators he believed that budget policy should move beyond simply achieving a budget balance, but must look at running a budget surplus. 
He said this was necessary to build up the country's resilience to the next economic downturn.  
With high growth and low unemployment, the Governor said now was the time to run a surplus, adding that this could also prove effective in combating the risk of overheating in the economy.
While the Governor said there was no sign now of the economy overheating, he said the rapid fall in unemployment meant that it was something politicians needed to look at now, so that they can take measures before overheating issues emerged. 
Governor Lane told the Finance Committee that the political system will have to use tax policy to combat overheating.  
He said the "fiscal lever" is the key control mechanism in a monetary union.
He stressed that running a budget surplus did not mean cutting back on spending plans, particularly capital spending. 
He said instead the focus should be on matching spending plans with revenues, and still aiming at a budget surplus.
"The debate should be about reconciling all you want to do with running a budget surplus," he said.
By calling for a budget surplus - and maintaining increases in spending programmes - the Governor has effectively called into question the ability of the state to afford significant tax cuts.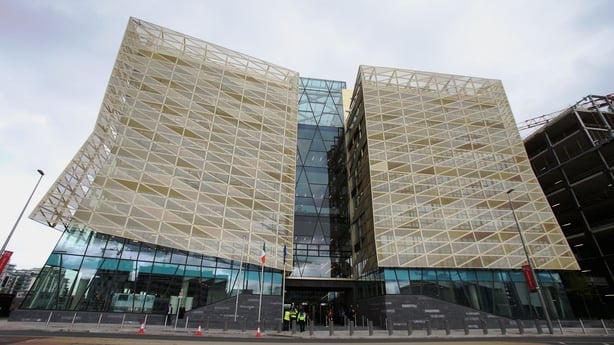 Philip Lane also told today's committee meeting that interest rates are unlikely to move dramatically in the coming years. 
"I don't think monetary policy rates are going to move dramatically in the years to come. The market doesn't think monetary policy rates are going to move dramatically," Professor Lane said. 
Investors are wondering whether weaker growth and inflation in the euro zone this year will test the ECB's resolve in dialling back its aggressive stimulus measures.