Boris Johnson's stunning election victory means the Irish Protocol - creating a border in the Irish Sea - will come into effect.
The growing political clamour over those checks and controls, and whether Johnson has been truthful about (or even understood) the deal he struck, has been casting a harsher spotlight on the extent to which he abandoned his red lines in order to get a Brexit deal over the line before 31 October.
"Everything was done at breakneck speed," says one senior Stormont official. "That is the problem. Johnson is celebrating a successful negotiation, but one in which he compromised radically on principle."
Let's be clear about this. Northern Ireland is not sorted.
Johnson entered the negotiations insisting that a customs border on the island of Ireland was an unavoidable side-effect of Brexit. He offered only selective alignment for Northern Ireland on EU agrifood regulations and a series of unproven "alternative arrangements" to mitigate the effects of a customs differential on the land border.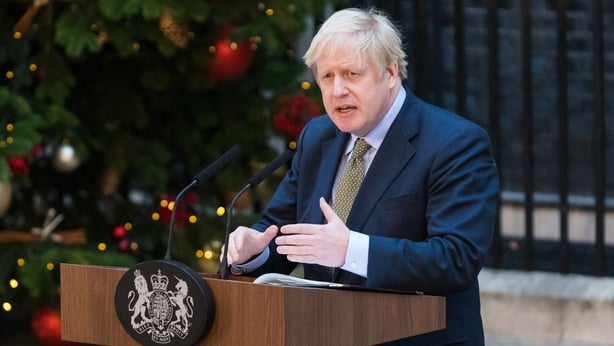 By the time the deal was struck, he had accepted not just a regulatory and agrifood border down the down the Irish Sea but a customs one as well.
In return, Ireland only had to make the relatively soft - and easily sellable - consent concession, with the Stormont Assembly getting a say on the new arrangements in a way that expressly avoids a DUP veto.
History will show that Johnson had little choice. The EU was simply not going to tolerate a customs border on the island of Ireland. For both sides, the threat of No-Deal undoubtedly introduced a sharp incentive to get a deal done.
However, the result is leaving an increasingly bitter taste in Northern Ireland. Northern businesses say they are suddenly confronted with new costs and paperwork when moving goods back and forth across the Irish Sea.
"There seems to be a narrative in London, in Brussels and in Dublin that Northern Ireland is sorted," says Aodhán Connolly, Director of the Northern Ireland Retail Consortium. "Let's be clear about this. Northern Ireland is not sorted. Seventy percent of what comes across the Irish Sea from GB is stuff that goes on shelves. We're talking about levels of complexity, checks and paperwork that have never been there before. And all those levels mean costs."
Election kept Whitehall in state of paralysis
That Boris Johnson has been at odds with his own officials over whether checks will apply has added to the confusion about what controls will apply, what infrastructure and human resources will be needed at Northern ports, what the bureaucratic and financial burden on traders large and small will be.
The benefits of Northern business retaining full access to the EU single market have not yet cooled tempers because the details have yet to be worked out.
The election has kept Whitehall in a state of paralysis, unable to prepare for the new reality because ministers have been sticking robotically to the idea that a free trade agreement (FTA) will be done quickly and that everything relating to the Irish Protocol will fall into place.
Leaked Whitehall documents have graphically overturned that notion.
The big concern is that we will be cut out of supply chains in both directions.
A series of Treasury slides warned that high street goods in Northern Ireland were "likely to increase in price", that checks on goods across the Irish Sea were "likely to affect business profitability" and that retailers were "likely to be hit".
The Financial Times revealed a DexEU report that suggested the complexity of the Irish Protocol could hold up the entire free trade agreement. "Delivery of the required infrastructure, associated systems, and staffing to implement the requirements of the [Irish] protocol by December 2020 represents a major strategic, political and operational challenge," it said.
Senior officials in both Belfast and Brussels say both sets of documents accurately reflect the reality of the Withdrawal Agreement.
What's more, industry representatives say they have been forced to swallow an outcome they regard as worse than Theresa May's UK-wide customs union, which was designed to be an overall improvement - from a unionist and business point of view - on the original Northern Ireland-specific backstop.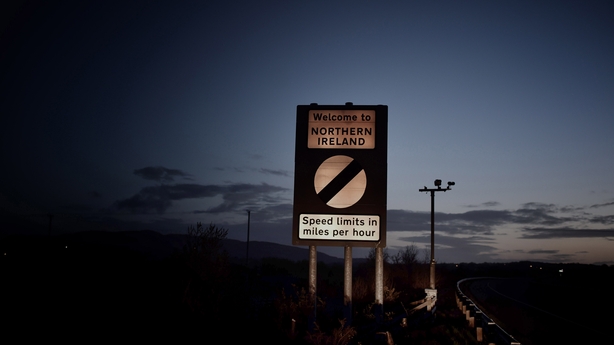 Indeed, on 8 October 2018, retail, manufacturing, pharmaceutical, farming and agrifood representatives told the European Commission Brexit Taskforce of their concerns.
"We went through it in detail with them," says Stephen Kelly, chief executive of Manufacturing NI, "and we said, that's brilliant, but we would have to turn it down because it doesn't work. We went through a whole set of details around VAT, around tariffs, around products being signed off for market."
Kelly insists the EU side was sympathetic, and that partly as a result of their lobbying ultimately agreed to Theresa May's UK-wide customs union being included in Withdrawal Agreement.
Many of the checks Northern businesses now fear were absent from that agreement.
"There will be no tariffs, quotas, or checks on rules of origin between Great Britain and Northern Ireland," said a Whitehall explanatory note in November 2018.
That deal was, of course, rejected three times by the House of Commons, with the DUP among the most vehement opponents.
One year on, Boris Johnson signed up to the kind of Northern Ireland-only arrangement that businesses resisted when Theresa May was at the helm.
"So effectively, what we turned down in October 2018 as having real difficulties in terms of its workability," says Kelly, "Boris [Johnson], in an effort to get Brexit done by 31 October, rolled over and accepted it".
"The business community was directly engaged in Theresa May's deal," says Kelly. "That's why we ended up with something that really worked.
"There was none of that engagement with this deal. None at all."
Aodhán Connolly, of the Northern Ireland Retail Consortium adds: "We weren't consulted, and if we had been we would easily have been able to show what the problems were. This is slightly better than no-deal. However, it is not what we were promised."
Is there any clarity on how onerous the checks will be?
There are a lot of folk worried about supplying hospitals in the North. They've already done their due diligence about how they move goods around. That's a nervy sector.
The revised Irish Protocol ensures that there will be no hard border on the island. For that to happen, Northern Ireland will be de facto operating in the EU's single market for goods and agrifood, and complying with the EU's Union Customs Code (even though it is legally in the UK's customs territory).
However, goods coming in from GB will be coming from a third country. Because those goods will be able to cross the land border into the EU's single market then customs procedures, tariffs, regulatory and agrifood checks will be liable at the Northern points of entry: Warrenpoint, Belfast and Larne ports, and at airports.
Goods going in the opposite direction, Northern Ireland to GB, will require summary exit declarations under the EU's Union Customs Code.
Beyond that, checks on goods going from Northern Ireland to GB will be up to the UK. It will have obligations under the WTO and may want to "protect" its own internal market from Irish-origin and therefore EU goods.
"All the concerns the EU has also apply to the UK, and to their international partners," says a senior EU source. "If you're running a border, under WTO rules, you're responsibilities are to know exactly what's coming in and out of your territory.
"Equally, if you are Canada and you're ready to do a deal with the UK on specific goods, just as the EU doesn't want goods flowing from China into the EU, likewise Canada doesn't want goods flowing from the EU into the UK and then trading on to Canada."
Northern businesses worried about costs
The leaked UK Treasury slides show that 98% of Northern Ireland exporters to GB are SMEs who "are likely to struggle to bear this cost". They account for 61% of exports to GB and 10.4% of total NI sales by value. Larger businesses are "likely to be better equipped to withstand increased friction".
So, overall Northern businesses are worried about the costs of complying with these checks, and the risk of supply chains being hit.
"The big concern is that we will be cut out of supply chains in both directions," says Stephen Kelly of Manufacturing NI.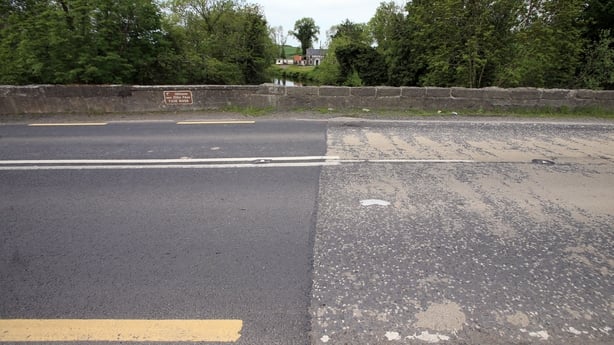 "From a manufacturing perspective we're deeply worried that GB suppliers will be increasingly reluctant to send components to Northern Ireland, that that will expand across vast parts of the supply chain and not just bits and pieces of retail, where it becomes just too difficult or complex to fill in all these forms to send us bits of raw material."
UK suppliers are also worried.
One London consultancy recently held a web event for the pharmaceutical sector and the event was dominated by questions about the Irish Protocol.
"There are a lot of panicky people here," says Paul McGrade, of the firm Lexington Communications who organised the event. "There are a lot of folk worried about supplying hospitals in the North. They've already done their due diligence about how they move goods around. That's a nervy sector."
However, the question of how severe this new regime will be depends both on the mitigations that are foreseen within the Withdrawal Agreement and what kind of free-trade agreement Boris Johnson eventually settles on.
Under the deal, a specialised sub-committee, which forms part of the overall Joint Committee created to manage the new relationship between Britain and Europe, will have to agree how light the burden should be.
The committee will agree a list of goods and categories of goods which are only destined for, or will be consumed in, Northern Ireland - in other words, where there is no obvious risk they will cross the border and enter the single market.
These goods may be exempted from tariffs altogether, or where tariffs are paid and where the EU tariff is higher than the UK one, importers will be able to apply for a rebate.
Live animals will be checked coming in from GB (as they are now), and agrifood products will also need to comply with EU food safety requirements.
The frustration for businesses is that the Joint Committee is not yet up and running and it is not clear how tough a line the EU will take on tariff exemptions.
"The questions we have," says a senior Stormont source, "are, how important are the checks? What goods can be treated as low risk? Or can they be negotiated away? Is there more scope for what the Joint Committee can do? It's very hard to get clear answers on what is fixed and what is not fixed."
Furthermore, because the North is measured as part of the internal market of the UK there's a lack of data on actual trade flows, with officials often relying information provided by shipping companies.
All-island trade flows will also complicate things.
Thousands of pigs move north every year for slaughter and processing. Those products are then sold on to the UK market, often via Dublin and Holyhead because hauliers prefer how that route breaks up the drive.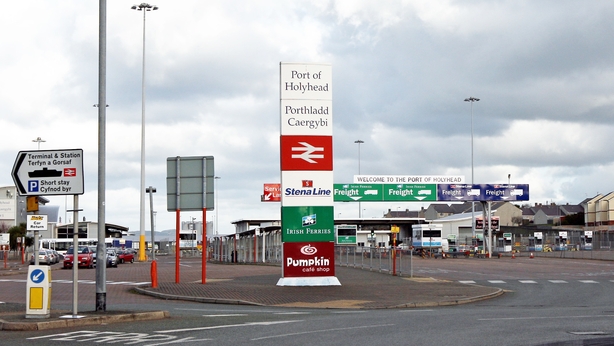 However, if there is no free-trade agreement, or if tariffs on agrifood products apply, traders could try sending the products via Larne.
"If a tariff applies at Holyhead, drivers might circumvent that and take the Larne to Cairnryan route instead," says a Stormont official. "What's someone at Cairnryan going to say? Is that product eligible or not? It's not just the submission of information that is a burden on businesses. Do you know what's crossing, and if it's not allowed to cross, can you stop it?"
The concerns raised by the leaked DexEU paper are echoed by Northern officials.
"Dublin Port built a whole space so that they can be sure that lorries can get off the ferry and be checked," says one source. "Do we have the same in Belfast? At least Belfast Harbour has lots of land, but Larne and Warrenpoint don't."
Working out the logistics and physical infrastructure will be challenging to say the least, given the UK's self imposed timetable of getting all this done by the end of 2020, and the sheer political toxicity of creating anything at Northern ports which resembles a border.
Proposed 'channels' system at ports
In March 2018, the Northern Ireland Civil Service drew up a confidential paper exploring possible logistical solutions to all of the trading dilemmas posed by Brexit, with an emphasis on avoiding infrastructure on the land border.
The draft, leaked to the Guardian and also seen by RTÉ News, proposed a "channels" system at Northern ports, with a "green channel" for goods moving between Northern Ireland and Great Britain, "so that there need be no check or constraint on movement".
There would be a "red channel" for goods moving from the south to Great Britain via Northern Ireland, as these would be EU goods entering a non-EU country, and for goods coming in from GB and the rest of the world (RoW) and destined for the south.
The Protocol is very clearly not oven-ready. It's going to be complicated to get going.
Eighteen months on from that paper the Withdrawal Agreement mandates no customs infrastructure or regulatory formalities at all at the land border, meaning the controls are shifting to the points of entry on the island.
Officials now speculate that the "channels" idea may be revived. Indeed, in a Twitter thread on 9 October, Raoul Ruparel, a close adviser to Boris Johnson on Brexit and the Irish border question, recommended a "channels style proposal where goods going from GB to NI go through a green channel and goods going from GB to EU go through a red channel".
One source familiar with the issues says: "The UK is clearly trying desperately to downplay that and say, this will not feel like a border. The border people all know that the only way to make it satisfactory to the European Commission, and even from the UK policy point of view in terms of the UK's international obligations, is to have a way of controlling things."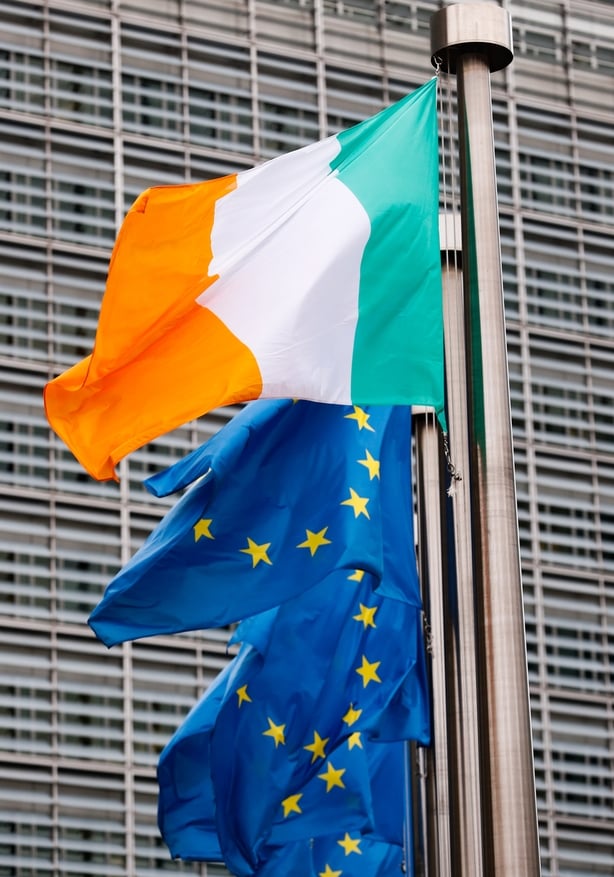 How is all this being viewed from Brussels and Dublin?
EU sources portray two camps: One group of member states who simply want to get this phase over and move on to the trade negotiations; another group more concerned about ongoing disruption and political fallout from the Irish Protocol.
But there is widespread dismay at Boris Johnson's claims that there would be no checks on goods going either way.
"It's important that people finally realise what these agreements mean," says a senior EU official. "The Brits really need to discuss them and debate them. The Protocol is very clearly not oven-ready. It's going to be complicated to get going."
There is also relief in many circles that the revised Irish Protocol has effectively killed off the "alternative arrangements" ideas, those facilitations and technological approaches to mitigating the effects of a 500km-long regulatory and customs border on the island of Ireland, and in which London relentlessly placed its hopes as a way forward.
Johnson will have to decide which side of the Atlantic he is on.
However, there is every possibility that, when the specialised joint committee gets into the weeds of which goods going from GB to Northern Ireland will qualify for tariff exemptions and rebates, member states will take a hard line.
This is because of the risk that over time the market will adapt to the situation.
In other words, once exporters realise that a certain category of goods has acquired the status of being risk-free, i.e. that it is unlikely to enter the single market over the land border, then they may try to exploit that situation in order to get that category of goods into the EU without paying tariffs or being subject to EU restrictions.
If both sides agree at the outset through the Joint Committee what the exemptions are, and then five years down the line it is apparent traders are fraudulently taking advantage of the exemptions, then it may be difficult to reopen the issue, as the UK will have little incentive to do so.
"So there's no incentive for the EU to sign up to stuff," says a well-placed EU source, "at least not long-term. Because if there are any risks, how do you ensure that they're mitigated in the future?"
The other thing to bear in mind is that the entire operation of the Northern Ireland Protocol will be susceptible to what kind of free-trade agreement the EU and UK finally strike.
If the trade deal results in zero tariffs and quotas, then that will largely remove the need for tariff exemptions and rebates on goods moving from GB to Northern Ireland (traders will still have to do the paperwork to show that the consignments they are moving are actually tariff-free).
But if the trade negotiations get bogged down, then it could also hamper the work of the Joint Committee as it goes about trying to establish which goods are tariff exempt and so on.
"I can't see us agreeing to exemptions while the rest of the negotiations aren't going properly," says the EU source, "because you need to know the overall picture of how the trade deal is going."
By contrast, Dublin is more sanguine about how the Protocol will be applied.
Ireland achieved its negotiating objectives by ensuring a hard border is avoided, but the Government will not want the application of Irish Sea checks to be disruptive, while pointing out that some of the friction will be at the UK's discretion.
Officials in Belfast believe that Dublin and London share a concern that the sabre-rattling by unionists and loyalists in the Ulster Hall over what they call the Betrayal Agreement does not spiral into something more dangerous.
"It will be a problem for London and Dublin if Unionism just gets angry," says one source familiar with the situation.
Irish officials insist that once the Joint Committee starts to look at the implementation of exemptions and mitigations all efforts will be made to "de-dramatise" the range of checks, paperwork and costs.
"We would want to see this thing being done in a way in which the administration of it aligns with what has been agreed at the high level," says a senior Irish source. "So the thing should do what it's intended to do. You will have mechanisms there to monitor the flow of goods. If you found a sudden large increase in trade in a certain area you'd have the right to take a look at that increase and see whether something was being abused."
Dublin also believes that the hue and cry over checks obscures the fact that Northern Ireland will remain in the EU single market while the rest of the UK won't.
"We would hope that the arrangements will come into effect in a sensitive way and that the administrative burden - for want of a better phrase - will be seen as light relative to the benefits of the totality of the arrangements."
How things are seen is not merely academic. The consent principle enshrined in the Protocol may not facilitate a blunt DUP veto, but if the new regime proves deeply unpopular to businesses and consumers it is possible that the Northern Ireland Assembly could come under pressure to pull out of it, whether or not a simple majority could be commanded to do that.
"The consent mechanism is real," acknowledges the Irish official. "People can form views as to how they might vote, but at the end of the day they would be voting for a lived experience. So if the experience of it is very unsatisfactory, that will increase the temptation or likelihood of it being voted down."
However, voting it down means in effect voting for a hard land border.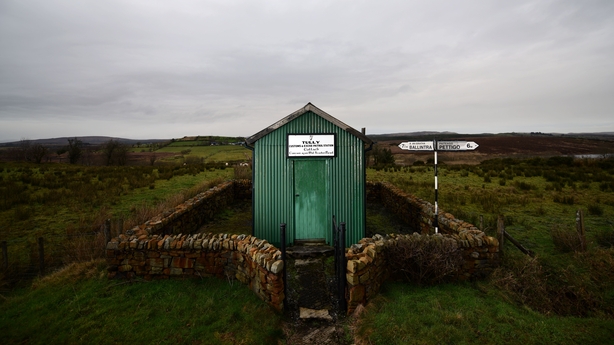 "It's possible for the Assembly to say no," says one Belfast source, "but it will take quite a majority to get out of the Protocol. Because that would take you right back to a land border."
It means Ireland, having relied on EU support across the board in three years of divorce negotiations, now occupies a more nuanced position on the chess board.
When the new architecture of the Joint Committee, and its sub-committees, take shape, the European Commission will play a lead role.
But Ireland is being given what amounts to privileged status in managing how things move forward.
Following significant lobbying by Dublin, the EU has acknowledged that Ireland will need to have a reserved seat - along with Spain and Cyprus, who have Protocols of their own on Gibraltar and the issue of the British military base on Cyprus - at the Joint Committee table.
An internal document, seen by RTÉ News, which sets out how the different EU institutions will manage the Joint Committee, states: "Given the specific interests and responsibilities of those Member States, the Commission will respond positively to any request from Ireland...in relation to the meetings of the specialised committees."
All this means a lot of heavy lifting by all sides next year. Johnson's big majority means he has more scope to drift back to a close relationship with the EU, by swallowing level-playing field provisions in order to enjoy a zero tariff, zero quota, zero dumping trade deal.
A close approach to EU food safety rules will dramatically ease friction both on the Irish Sea and the English Channel. But that will badly jeopardise a US trade deal.
Johnson will have to decide which side of the Atlantic he is on.