The current fisheries dispute between the UK and France has become highly political, and marks a new low in Anglo-French relations.
But in reality the trigger for the row emerged during a highly technical process which resulted from last December's free trade agreement, clinched on Christmas Eve.
Overnight the UK went from being a member of the Commons Fisheries Policy (CFP) to becoming an independent coastal state, and a third country as far as its interaction with the EU would be concerned.
While the Trade and Cooperation Agreement (TCA) envisaged both sides continuing to fish in each other's waters for a period of five years before change started happening, in reality they had to start from scratch when it came to communicating, sharing data, and jointly managing the new relationship.
Indeed, officials on both sides had to start working with each other on December 26 last year - just two days after the deal was struck - as they needed to ensure EU boats would have licences to fish in UK waters and vice versa from 1 January.
"Even just the simple fact of, how do we exchange information with the UK now," recalls one official, "because when they were part of the EU they were part of the same databases, so things could be updated automatically."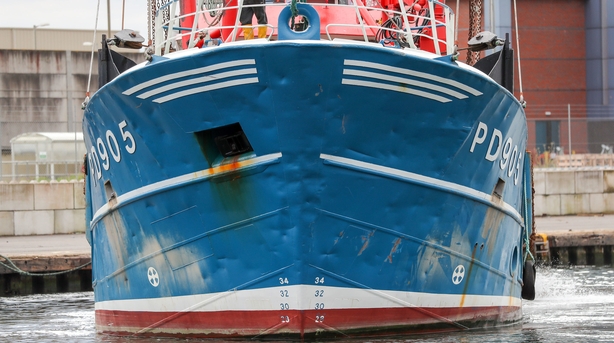 Most of the process of the mutual awarding of licences was done and dusted by March. Boats which weren't granted licences were given provisional licences, which will expire at the end of January next year.
Some 1,700 EU boats have been granted licences to fish in UK waters. However, one of the last issues was how licences would be granted for the Channel Islands, ie, the two Crown dependencies - Jersey and Guernsey.
The fishing waters there had actually been governed by the Anglo-French Bay of Granville Treaty, which was outside the CFP.
However, France wanted that arrangement to be rolled into the TCA.
As part of the re-licensing process, the UK would grant permits to French vessels to fish both in the Channel Islands and in the six-to-ten mile zone off the British coast.
At the heart of the current dispute is the fact that the UK began asking vessels to provide data to prove that they were fishing in those waters historically.
The problem is that a lot of the smaller French boats, ie, those under 12 metres, say they cannot provide the sort of data the UK is asking for. While the UK had granted licences to 66 boats and provisional licences to a further 45, a total of 55 vessels were told they did not qualify because they had not provided the right data.
The issue has been exacerbated by the fact that the TCA is rather vague on how the new situation would work.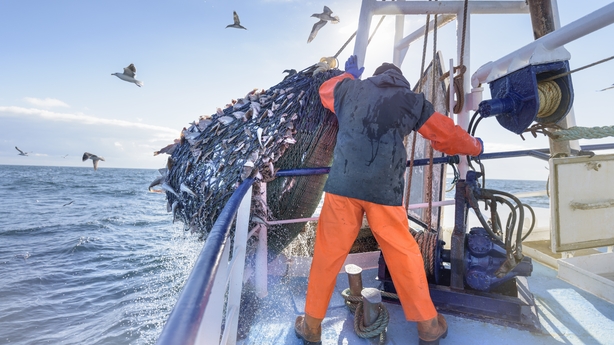 Under the fisheries chapter there are separate provisions for "the Bailiwick of Guernsey, the Bailiwick of Jersey and the Isle of Man."
However, the provisions don't spell out precisely how smaller French boats should prove they historically fished in Jersey waters, for example, by using satellite data.
The treaty says that "each Party shall grant vessels of the other Party access to fish in its waters reflecting the actual extent and nature of fishing activity that it can be demonstrated was carried out during the period beginning on 1 February 2017 and ending on 31 January 2020 by qualifying vessels of the other Party in the waters and under any treaty arrangements that existed on 31 January 2020."
That is the nub of the conflict. Smaller French boat owners say the CFP did not oblige them to keep a Vessel Monitoring System (VSM) on board, and that the UK is asking for data systems which they cannot provide.
The UK suspects that some vessels did not fish in Jersey waters previously and that they were trying to take advantage of an ambiguous situation, and that commercially available satellite data can show which boats were fishing where and when pre-Brexit.
The European Commission is mediating at technical level. It's understood they are trying to find other ways to demonstrate that French vessels were fishing in these waters, for example using mobile phone records and landing sales.
---
Read More:
British vessel still detained in France, says owner
UK disputes French claims about ending fishing row
---
Complicating the issue is the fact that under the Bay of Granville Treaty, some French boats had a legal entitlement to fish in Jersey waters, but chose not to exercise that right.
Now that things have changed, some may have decided to take up that right, only to be denied a licence because they couldn't prove they fished there previously.
Officials close to the talks say that if they remained at the technical level then things would probably be sorted out. However, the issue has blown up into a furious political row, with an alarming degree of animosity, hostile briefing and counter-briefing.
There are accusations that both sides are escalating the issue for maximum domestic benefit.
However, officials in Brussels say the French threat to take action in order to secure a change of heart over the licences does not amount to a breach of the TCA, something which Boris Johnson and his chief Brexit minister David Frost alleged over the weekend.
In fact, France has threatened to tighten agrifood and other controls on lorries entering the UK across the Channel, and those arriving from the UK. That could see big tailbacks in the UK.
Secondly, France has said it could prevent UK boats from landing in French ports.
On the second threat, France would be entitled to do this under EU law. Since the UK is now a third country, British vessels can only land their fish in a designated EU port, one where there are officials who can carry out more onerous checks.
France would simply have to de-designate one of the ports where British fleets normally land, and that would be permitted under EU rules. In other words, France could say that it does not have the staff in that port to carry out checks.
A de-designation would come into effect with two weeks' notice.
It cuts both ways, however. The port of Bolougne-sur-Mer has the biggest fish auction in northern Europe, and there is normally strong demand for British fish. Shutting British boats out of there could have a detrimental effect on the local fish processing and wholesale sector.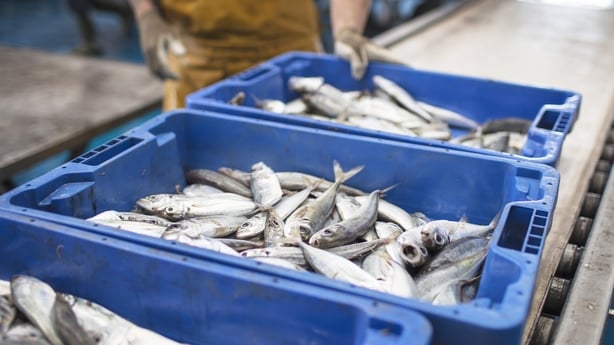 Ultimately, a de-escalation of what is a technical issue will need strong political direction from above. David Frost will meet French Europe Minister Clement Beaune in Paris on Thursday as part of that process.
That in itself has raised eyebrows: is Clement Beaune now managing EU fisheries policy? And what if the Northern Ireland Protocol comes up in conversation as well?
There is growing alarm at how low relations between Paris and London have sunk.
Emmanuel Macron faces a very difficult re-election next year, Boris Johnson is facing a greater belief in credible quarters that Brexit is not going well, and, as the Office of Budget Responsibility (OBR) has pointed out, will cost more than the Covid pandemic.
"Is there a fudge that can emerge?" says one official. "If they want to fudge it they can. If they want to keep it blazing they can."